The commute-free, casual dress benefits of remote working can also come with the downsides of lack of focus or loneliness. Virtual co-working can give isolated home workers the connection they crave.
When website designer Marie Brown needs a productivity kick, she logs onto a virtual co-working session, spurred by the accountability of being watched by people who aren't her colleagues.
"In the session, I work with my camera on in stints of 45 minutes. At the start, you tell the group what you're going to do, and at the end whether you've done it. I find it really useful to focus," she says. "I'm not sure whether it's being on camera, the accountability at the end, blocking out that time or telling my family to buzz off when I'm in one of these sessions, but they really work."
Michelle Davison, who runs sensory toy business AMDandMe from Newcastle, agrees that the accountability element of being visible to 'colleagues' is why virtual co-working works for her. "Being self-employed and working solely from home can be isolating at times. These sessions allow me to feel like I have a room full of colleagues present for those couple of hours a month while I crack on with tackling my to-do list," says Michelle.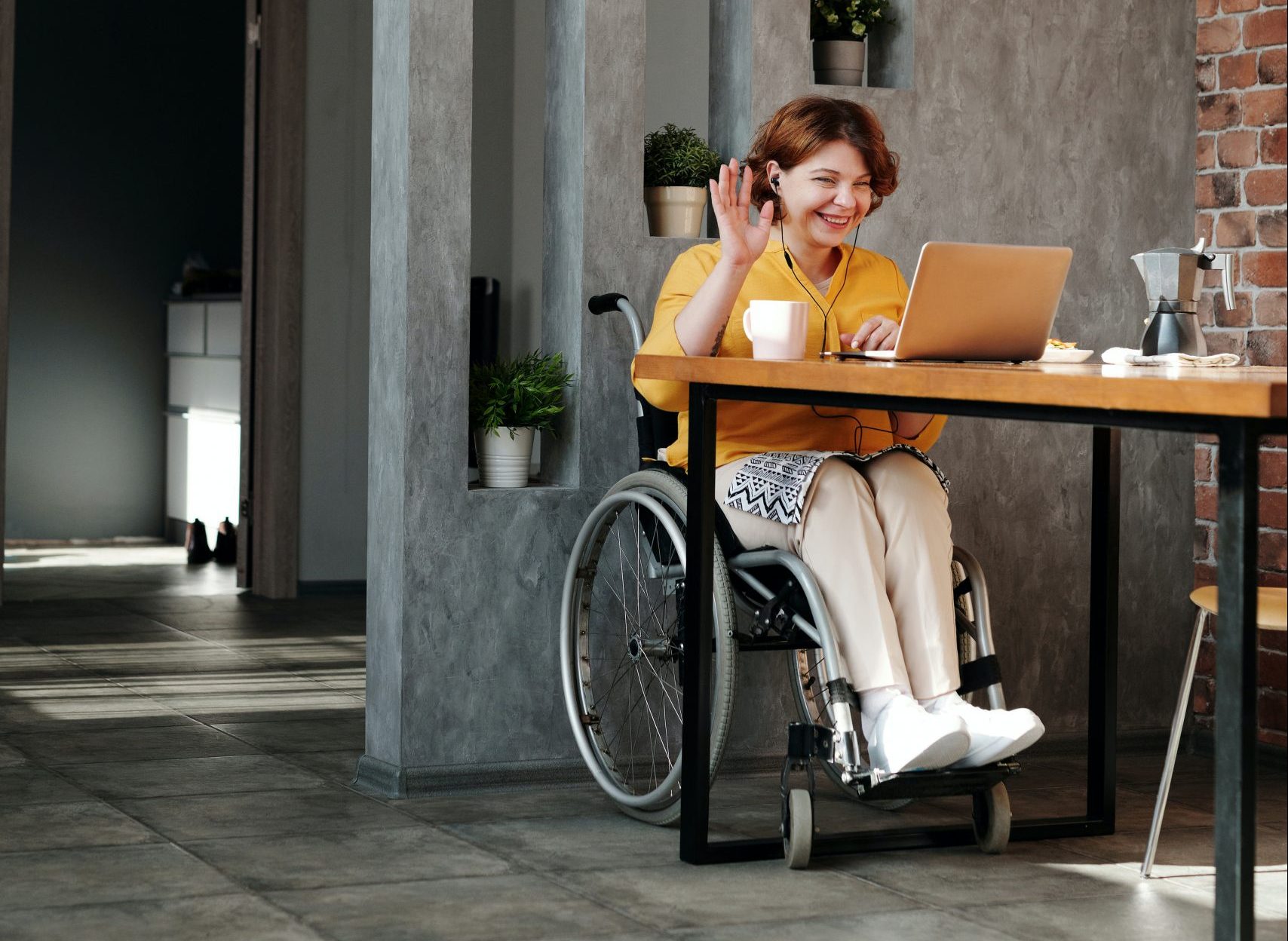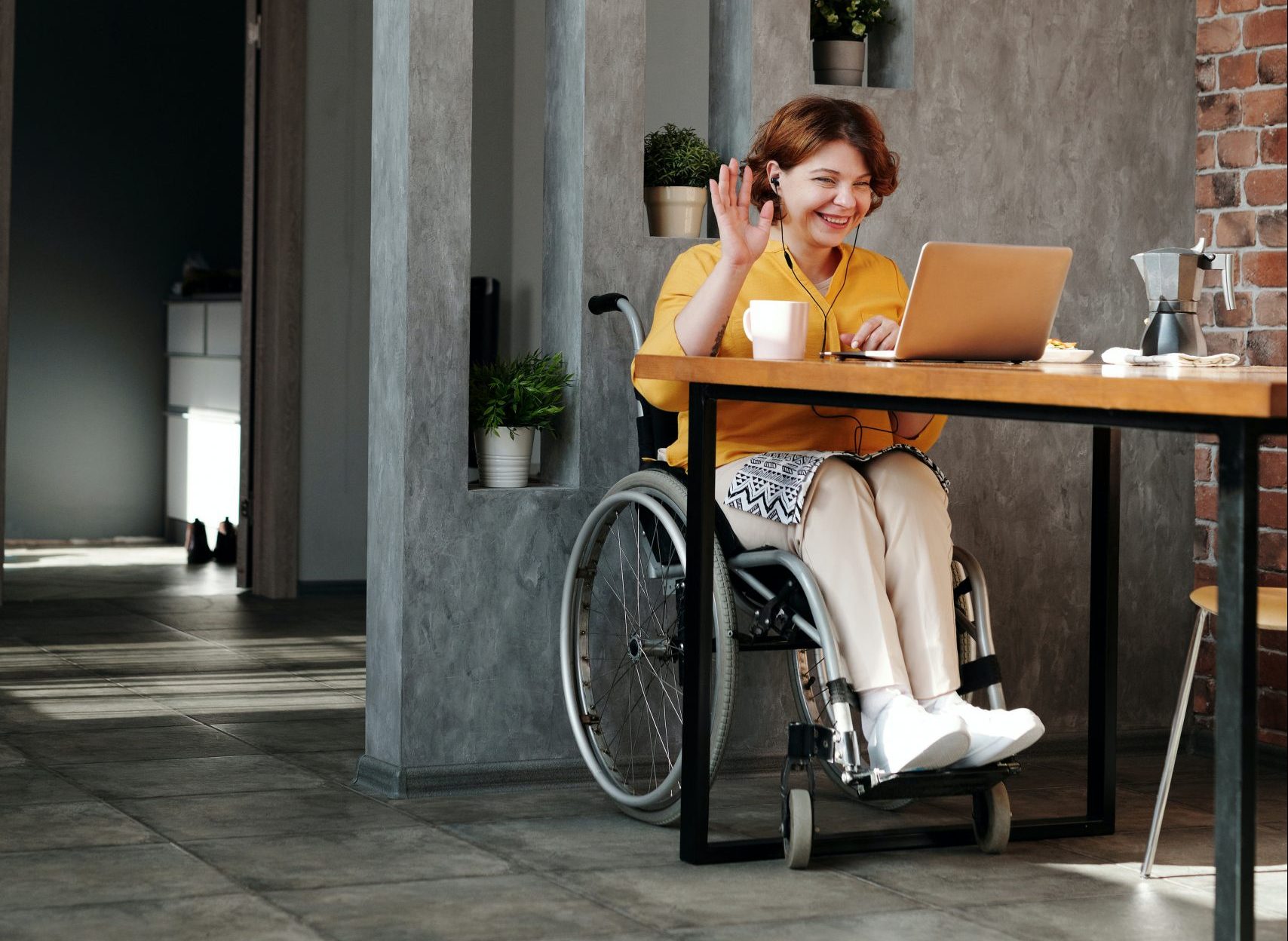 Take on a new company approach
Virtual co-working groups are offering the best of both worlds — remote and office — to small business owners, sole traders and freelancers like Marie and Michelle. But as more companies adopt and embrace remote and hybrid models, this style of working is also catching on among bigger businesses, as leaders realise keeping teams engaged across different locations isn't an easy task.
Startup Flown organises virtual co-working groups where members can log onto three different daily sessions, known as 'flocks': morning intention-setting, a two-hour mid-morning deep dive for focused work, and a late afternoon power hour.
"When your mind starts to wander, you look up, and there are 30 people carrying on working, it makes you think, well, if they can do it, then I can," rationalises Flown founder and CEO, Alicia Navarro. "If people aren't used to working from home, and working away from a team, we make a difference to them, allowing them to not only be able to feel that sense of accountability that happens when you're working with other people, but also to feel that innate human connection that we all crave, particularly after the past couple of years."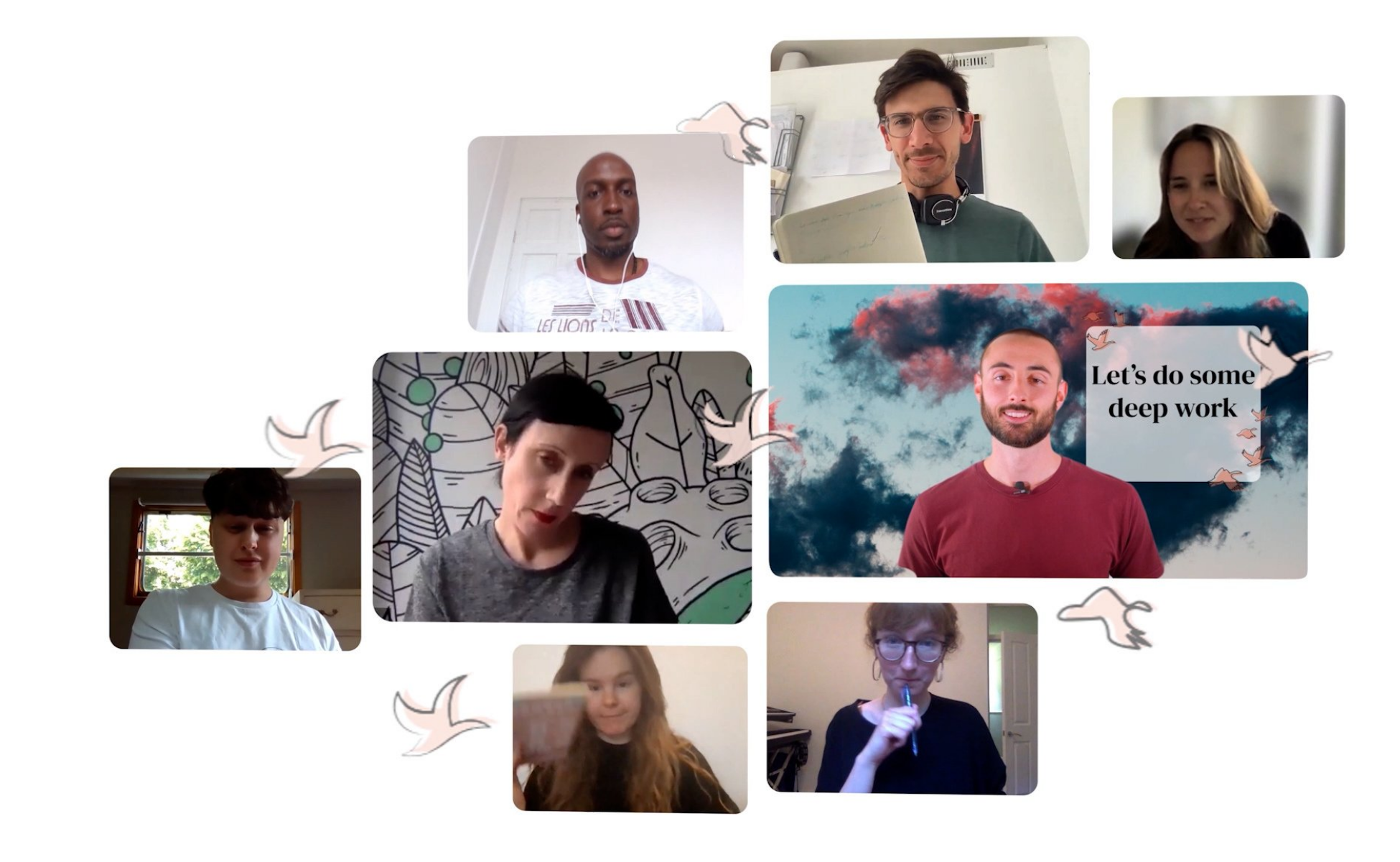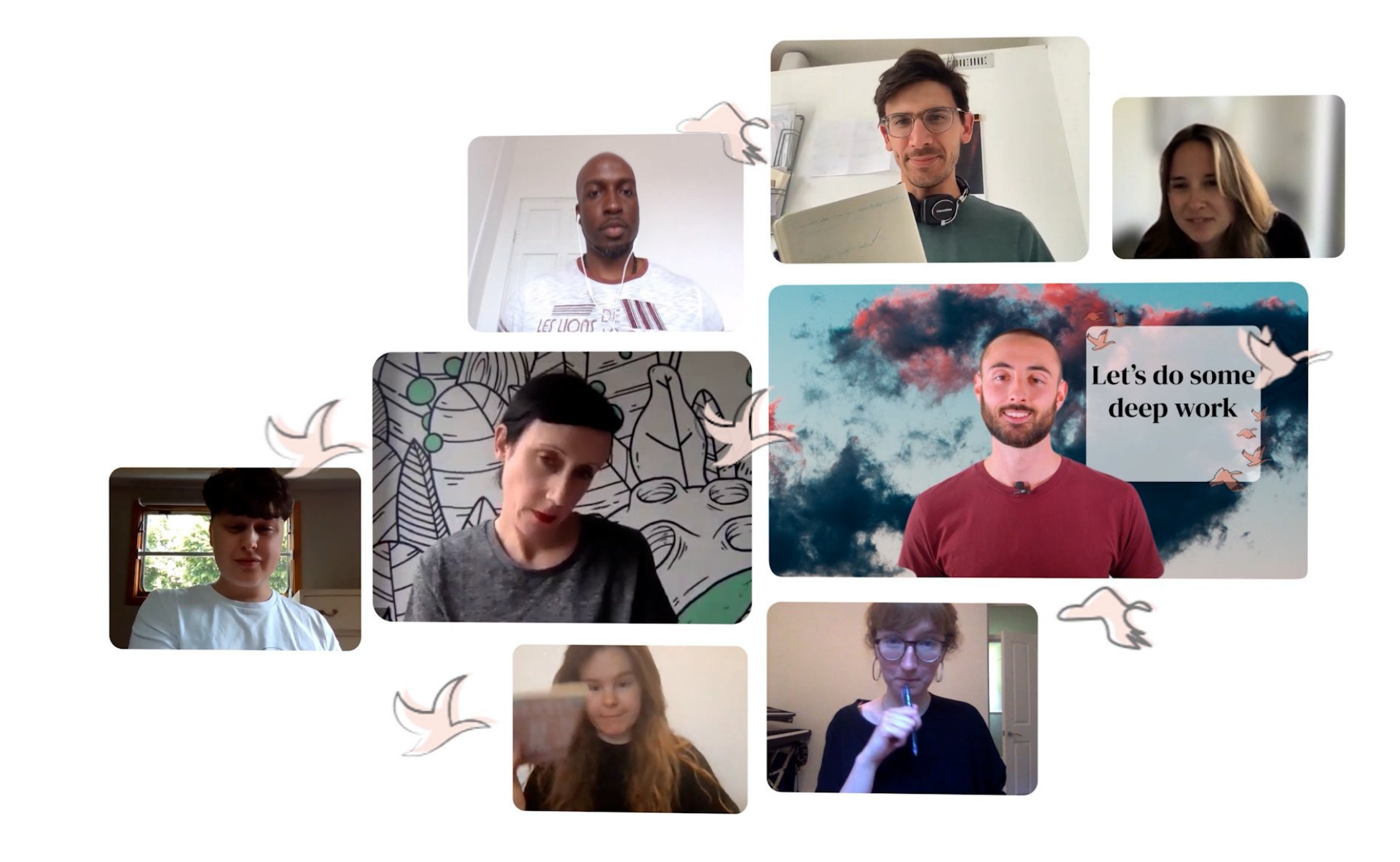 What is the Hawthorne effect?
Adding an extra motivational edge to Flown's flock sessions are the qualified facilitators that lead them, lending their own personal brand to fostering focus and productivity.
The idea that people perform better when being watched — in the same way that many people work harder in a gym class compared with exercising alone — is known academically as the Hawthorne effect. Despite having been coined over 100 years ago, psychologist and workplace well-being expert Lee Chambers, believes the term still carries weight.
"Humans are a social species and we're built with an expectation that others will be in our vicinity," Lee explains. "What's clear from most people who talk about how they use virtual co-working is the way it creates a feeling of proximity to other humans even at a distance, and provides a comfortable way of combating workplace loneliness."