With soaring food prices propelling UK inflation to a 41-year high, Living360 looks at the simple things you can do to reduce your food bill during the cost of living crisis
Food bills across the UK have risen 16.4% in the 12 months to October, according to the Office for National Statistics (ONS). Coupled with the surging rate of inflation across almost all goods and services, it's clear to see that the impact of the cost of living crisis on household finances has been stark, leaving families concerned about the year to come.
According to The Trussell Trust, which operates one of the UK's biggest networks of food banks, more emergency parcels were handed out between April and September this year than ever before during the same period. The charity also says that more than 320,000 people have been forced to turn to its food banks for the first time during 2022.
Unfortunately, despite the rising cost of food, a huge amount of it is wasted. The Waste and Resources Action Programme has reported that if food waste were a country, only the USA and China would have a bigger carbon footprint.
So, to help you minimise waste and reduce your weekly food bills in the process, we've shared a few simple tips below that you can put into action as the cost of living increases.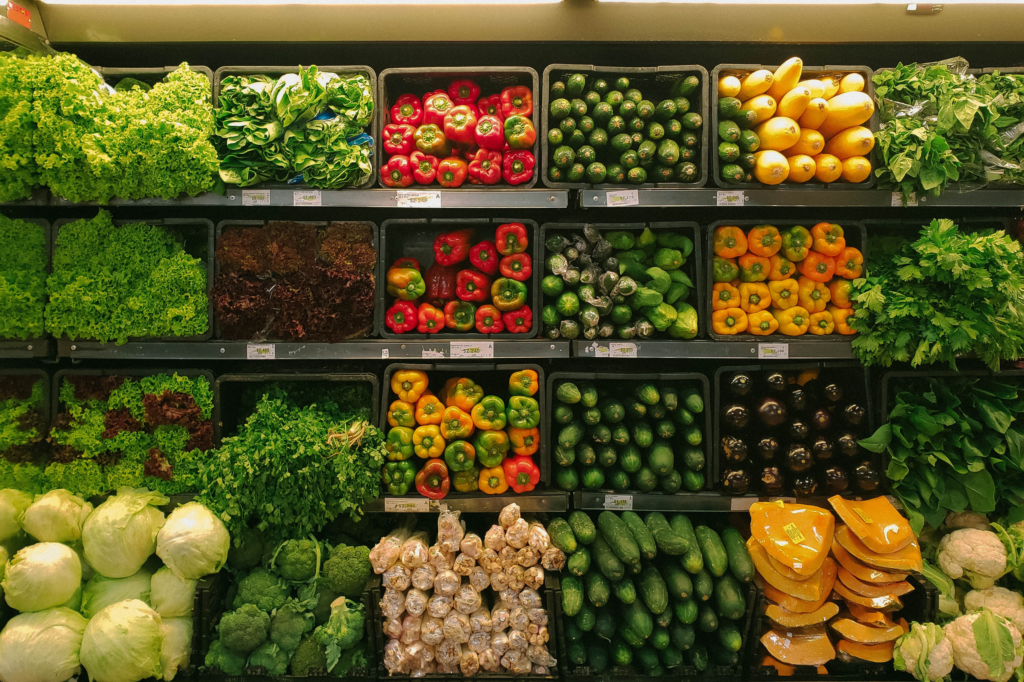 Cook meals in batches
Not only does batch cooking ensure that kitchen chaos is confined to just one or two nights each week, it's an ideal way to cut down on both food waste and bills.
Firstly, batch cooking requires you to plan your meals in advance, which helps you keep your shopping list focused on the essentials. Furthermore, opting to batch cook allows you to take advantage of the cost savings available when bulk-buying ingredients.
Finally, with energy bills rising at an alarming rate, batch cooking will ensure you use your oven and hob more efficiently, while reheating portions in the microwave consumes far less energy than making a new meal each day.
Switch to a lower-cost supermarket
Although decisions about where to do your weekly shop are influenced by convenience as well as price, consider whether it's worth travelling a bit further to a more affordable supermarket.
Price comparison specialist Which? carries out a monthly comparison of British supermarkets, benchmarking the cost of a standard trolley of groceries across the UK's eight most popular stores.
Discount retailers ALDI and Lidl regularly battle it out for the cheapest spot, while famously upmarket Waitrose is typically 25% more expensive.
Take advantage of supermarket loyalty schemes
No matter where you choose to shop, it's always worth researching which supermarket reward schemes are available — and which are actually worth signing up to.
A recent study by financial services firm Moneyboat has shown that Tesco's Clubcard is the UK's most popular supermarket loyalty scheme, with free sign-up, savings on petrol and plenty of in-store discounts. The Co-Op's Membership, meanwhile, was shown to have the highest 'pound to credit' conversion, with 2% of every pound spent translating into in-store buying power.
Most supermarkets offer some kind of reward scheme, so signing up could potentially save you large sums every year on a wide range of household products, as well as meaning you could bank points to redeem against more costly, non-essential items.
Write a shopping list
A simple shopping list can go a long way towards preventing those unnecessary impulse buys. Whether you're popping in for a post-work top-up or hitting the stores for a big weekly shop, a well-planned list will help you maintain your discipline and keep those food bills down.
While some shoppers swear by the tried-and-tested pen and paper list, there are a plethora of apps and websites that offer an enhanced experience. One of the best is Listonic, which has features that include everything from photographs of ingredients to smartwatch compatibility for a seamless experience.
Reduce your meat consumption
Whether you're tucking into chicken breasts or splashing out on a fillet steak, meat is usually one of the most expensive ingredients. If you're reluctant to completely cut meat from your diet, there are a couple of ways to reduce your intake and cut your costs.
Firstly, consider setting a few days aside each week for meat-free meals. Veganuary has countless ideas for delicious dishes from across the globe that are guaranteed to get your taste buds tingling.
Alternatively, try reducing the amount of meat in each meal and instead look to supplement your dish with alternative sources of protein. Lentils, beans, quinoa and tofu are all suitable alternatives with a less hefty price tag than traditional meat products.
Use your freezer
Fresh food often comes at a premium and can quickly drive up the price of your regular food shop. However, frozen fruit and vegetables are nutritionally very similar to fresh items and tend to be cheaper. Whether you're looking to stock up on peas, spinach or onion, those with freezer space to spare could cut down costs by buying a frozen alternative.
Making the most of your freezer can also help reduce food waste. From rescuing bananas to use in smoothies to freezing the final slices of a loaf of bread, it's always worth considering whether an item can be frozen before it's thrown away.
Time your supermarket shop for the discounts
Finally, one of the best ways to reduce your food bill is to time your supermarket trip to coincide with the best discounts. Supermarkets will typically reduce perishable items throughout the day, with the biggest discounts applied shortly before closing.
From fruit and vegetables to meat and fish, keeping an eye out for yellow stickers can be a fantastic way to save money and help fight food waste. This is a particularly useful tactic if you have enough space in your freezer to stock up on the discounted items.
For more tips to make your money go further, check out our cost of living series here.
Words by Matthew Figg