We look at the health benefits of fasted exercise and intermittent fasting — and assess the risks.
At the top of their game, A-listers Jennifer Aniston and Jennifer Lopez both know a thing or two about living healthy and looking great — and both have revealed themselves as fans of fasting. While Aniston follows the 16:8 diet (only eating once during an eight-hour window in the day), Lopez does fasted workouts supervised by celebrity personal trainer Dodd Romero. But which is best? Does regularly switching between fasting and eating lead to greater fat loss? Or does working out on an empty stomach lead to better workout results? I sought expert advice to find out.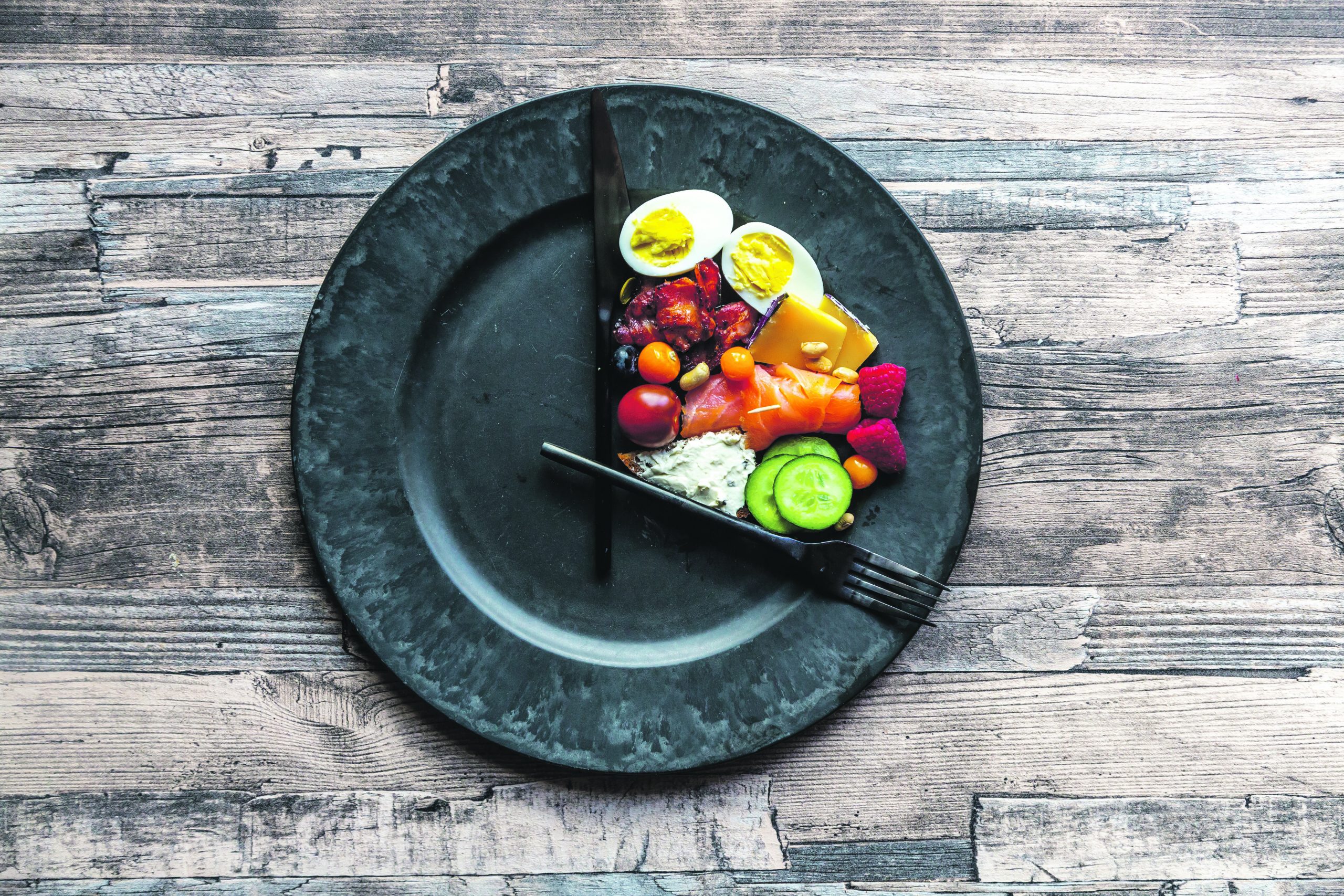 Intermittent fasting
The trend of intermittent fasting to aid weight loss — the so-called '5:2 diet' — involves eating what you'd normally eat for five days of the week, then consuming a quarter of your usual calorific intake for the other two days. It was sparked by Dr Michael Mosley and Mimi Spencer's 2012 book The Fast Diet. Towards the end of the decade the 16:8 had begun gaining popularity, with research suggesting most people struggled with fasting full days.
Dr Diana Gall, a GP at online doctor service Doctor4U, says: "There are a number of health benefits associated with intermittent fasting — it can help the body respond better to insulin as well as improving cell function and repair, and gene function to protect against diseases. Intermittent fasting can also lower the levels of bad cholesterol and boost energy and cognitive function."
However, Diana says that this dietary approach isn't suitable for everyone. For diabetes sufferers and people who are already lean and healthy, fasting could cause hormone imbalances, potentially affecting such areas as sleep and periods. She also cautions against overindulging outside of fasting times.
Research has shown that hunger won't decrease on fasting days making it hard to stick to long term, and Diana warns: "We all like to reward ourselves with treats after hard work, and there's an argument that fasting for a long period of time encourages overindulgence when it's time to eat."
Fasted exercise
In 2020 research published in The Open Access Journal of Sports Medicine, an international peer-reviewed publication, indicated exercising in a fasted state — usually undertaken in the morning before breakfast — forces the body to use stored fat for energy and that, over time, it becomes accustomed to doing so more often throughout the day. Similarly, in 2019, researchers from the University of Bath found exercising on an empty stomach tended to stop people overeating later in the day.
One of the problems with fasted cardio research is that studies have tended to concentrate on men, who have a different hormonal cycle to women which may make the effects vary between the sexes — making it hard to know which benefits apply to women and whether there are any additional risks.
Mellissa Montague, a specialist bariatric dietitian at Transform Hospital Group, says: "Exercising in a fasted state has become a hot topic in the sports and weight-loss world. The idea being that if our limited glycogen (carbohydrate) stores are running low after our overnight fast, more fat will be burnt for energy."
While this might seem like an easy way to accelerate weight loss, regardless of sex she warns you risk having less energy for exercise.
"Low levels of carbohydrate can make you less motivated to train as hard — this could reduce the number of calories you burn or put you off starting your workout at all," says Mellissa. "Secondly, if you're training for sport, exercising in a fasted state has shown an impaired ability to train at the high intensities needed for optimal performance."
If you're considering trying out fasted cardio, Melissa advises to "choose days when you plan to exercise at low intensity and for less than 90 minutes — definitely not on days when you intend to push yourself more than usual."