Following on from the strike action throughout February, which caused country-wide travel chaos, several rail companies have recently announced further strikes in June. Here's everything you need to know, including planned strike dates and travel days to avoid.
When will the train strikes be happening?
The next train strikes will happen on 2 and 3 June, as announced by Aslef, Britain's train drivers union, and RMT, the National Union of Rail, Maritime and Transport Workers RMT). Most major train companies will be affected, including CrossCountry, East Midlands Railway, Greater Anglia, Great Western Railway, Avanti West Coast, Chiltern Railways, GTR Great Northern Thameslink, Northern Trains, London North Eastern Railway, Southeastern, Gatwick Express, SWR Island Line, South Western Railway, TransPennine Express and West Midlands Trains.
How will the train trikes affect my journey?
Expect 80% or more services to be cancelled on affected days. For those that are running, most routes will begin later and finish earlier, with severe delays expected. It's advised to avoid rail travel completely, if possible.
Have any other train strikes been mooted for February?
To date, no more strike dates have been suggested for February, but it's likely that services on the days immediately before or after the strikes could be affected. This could be the case if drivers find themselves out of their usual position due to the strikes, or because of scheduling issues.
Will other travel options be affected by the train strikes?
The train strikes could mean more people travel by car, meaning roads could be busier than usual. It's advisable to allow more time for journeys, even by road.
Air travel will be unaffected, although delays and cancellations on services such as the Gatwick, Stansted and Heathrow Express will affect rail journeys to the airport. To avoid issues with your flight, plan other means of travel well in advance.
Will there be further train strikes in the coming months?
Aslef and RMT members recently voted in favour of further strike action, which means it's likely we'll see further rail disruptions into spring 2023, unless an agreement is made between unions and rail companies prior to that.
What are my rights if my travel is affected by the train strikes?
According to the National Rail website, if your train is cancelled, delayed or rescheduled due to strike action, you'll be able to change your ticket or get a refund. Otherwise, tickets will be permitted for use with another train company, if an alternative route is available.
Why are rail workers striking?
There are several factors that have caused the strike action, including job security and working conditions, although pay is the main issue. RMT workers are striking over work conditions and have reported that they've not received a pay increase in the past three years.
Aslef members are striking due to a real-terms pay cut due to the cost of living crisis. Although a pay increase was previously offered by Network Rail, union leaders criticised it for not being substantial enough.
It's not just rail workers that are striking, though. Half a million workers are taking part in the strikes in what's been called the UK's largest walkout in over a decade. They include teachers, lecturers, nurses and ambulance and postal staff, among others, all of whom are striking over issues such as pay, working conditions and rights. The strikes will have a massive impact on everyday lives, resulting in not only in travel chaos but school closures and understaffed NHS facilities.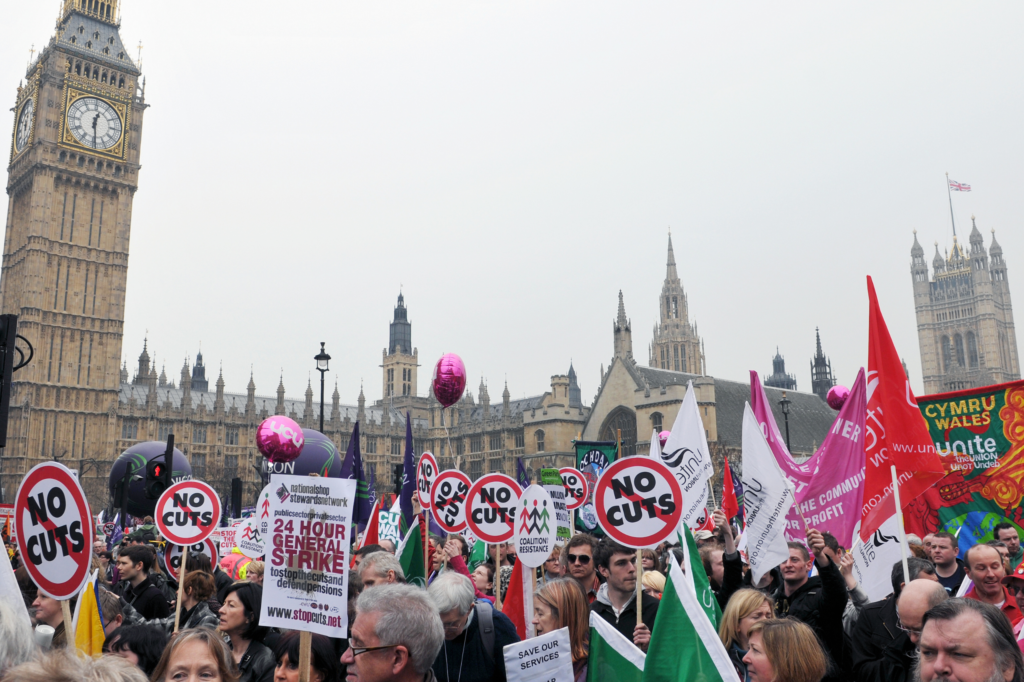 Words by Layla Turner