Annual leave is precious. Rather than using it to kick back, more and more of us are seeking thrills in a movement that's being dubbed 'endorphin tourism'.
What better way to recharge your batteries than to drain them on a thrilling adventure holiday? That's the mindset motivating holidaymakers to shun traditional beach resorts in favour of altogether more active, activity filled trips, centred around hiking or running across remote trails to explore glorious scenery.
Outdoor brand Merrell found that Google searches for sports travel are up 130% this year, with specific demand for running and hiking holidays up by as much as 80%. This suggests that a new breed of tourist is emerging, one who seeks physical challenges and immersion in nature over luxury and lounging, via the type of activities that might be challenging at the time, but feel fantastic once completed.
"Since Covid-19, people want a real adventure," says Elise Wortley, an explorer and writer with countless high-altitude holidays under her belt. "Reaching the highest point of a remote mountain trek or crossing the line at the end of a trail race makes you feel alive and helps you see more of a destination than you ever would in an all-inclusive resort."
Elise says that being stuck at home during the pandemic awakened a collective appetite for adventure. "It's a way for people to understand what they're really capable of," she says. 
"Being fully immersed in your surroundings and only focused on the activity is almost meditative and gives your brain that much needed break."
After spending lockdown in their East London flat, Anna and Libby didn't fancy a lazy holiday lying in the sun. Instead, they booked a trip to climb Mount Kilimanjaro — Africa's tallest mountain. "This sounds weird, but climbing Kili was one of the most relaxing, restorative experiences I've ever had," says Anna. "So much reflection and exertion and perseverance, and fun! I was off my phone the entire time and came back feeling very connected to myself."
With demand on the rise, even luxe holidaymakers are jumping on the bandwagon. Tom Marchant, co-founder of luxury travel company Black Tomato, says that endorphin tourism is being driven by a desire to maximise time away from the daily grind. "Now more than ever, we're seeing people value experiences that allow them to truly escape everyday life, often in a dramatic way," he says.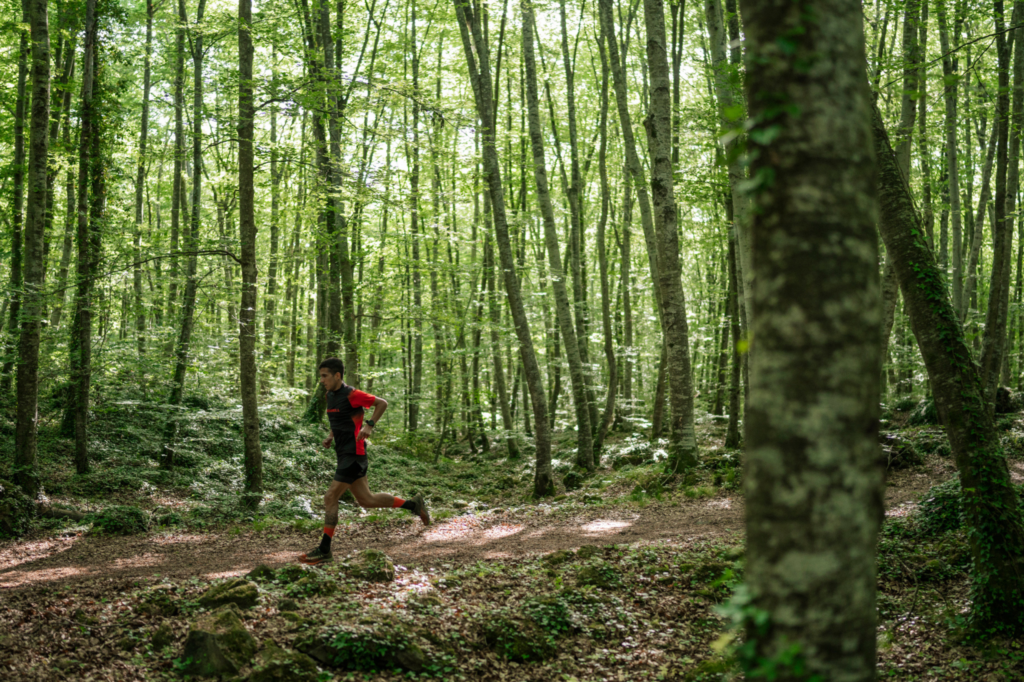 Three of the best endorphin holidays
Athletes from outdoor brand Merrell compile a list of their favourite trails within Europe for up-and-at-'em holiday inspiration.
Dedicated to discovering some of Europe's finest trails, outdoor brand Merrell tasked their athletes with finding the most breathtaking routes in their hometowns – including Germany, Spain and France. In the UK, Scotland, Northumberland and the Channel Islands made the cut of some of the UK's most picturesque trails. 
Explore castles in the sky in the German mountains
In Bavaria, Germany's sprawling south-eastern state, there are running and hiking routes fit for a royal, enabling you to get up-close with historic castles perched atop impressive mountain ranges. 
Become a lava runner in the Canary Islands
Run the breathtaking routes where tectonic plates collide around Spain's volcanic landscapes in Mount Teide and Cumbre Vieja in the Canaries, or Santa Margarida in Catalonia, where epic views come as standard.
Fall in love with the UK's Isle of trails
From Holy Isle and Raasay in Scotland to Sark in the English Channel, there's rugged terrain and stunning scenery to thrill everyone from tentative first timers to well-versed veterans.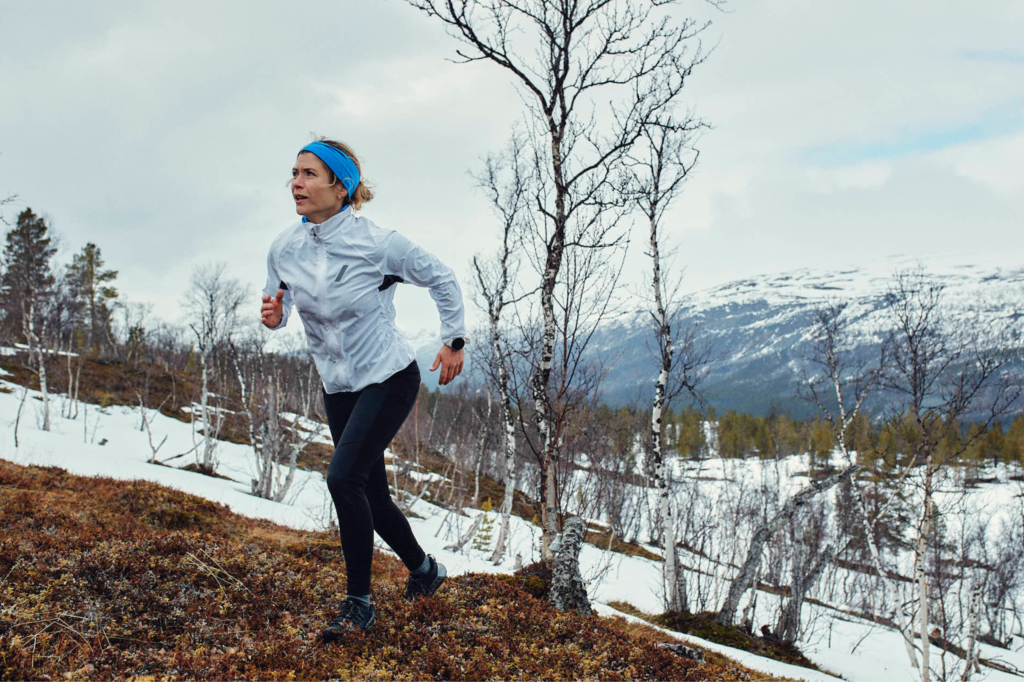 Words by Louise Stapley