Pay homage to the Mexican cocktail we all know and love with these tequila-filled events and activations across the capital. And for those who'd rather stay home and make their own, we've included three of the best tequila brands, too.
London's beloved agaveria Hacha — voted UK Specialist Bar of The Year 2022 — is hosting a special month-long celebration with Patrón Tequila to celebrate National Margarita Day. The immersive activation, aptly named 'Escape to Tulum', will transport guests from the cold streets of Dalston and Brixton to the lively Mexican party resort, through an exclusive menu of Patrón tequila cocktails, paired with delicious Mexican snacks and dishes from Hacha's kitchen partners, Tigre Tacos and Nopalito. Not only that, but Mirror Margarita will be launching 1,000 limited edition bottles, one of which will offer one lucky winner the chance to escape to the real Tulum.
In collaboration with Patrón, a selection of London's fanciest and most sought-after cocktail bars will be hosting a range of events starting today and running until 8 March. Head to the likes of One Hundred Shoreditch, Satan's Whiskers and Silverleaf for an evening of traditional Mexican food, expertly crafted by chef Tom Sellers of two-Michelin-star Restaurant Story, to perfectly complement the flavours of the iconic Margarita cocktail.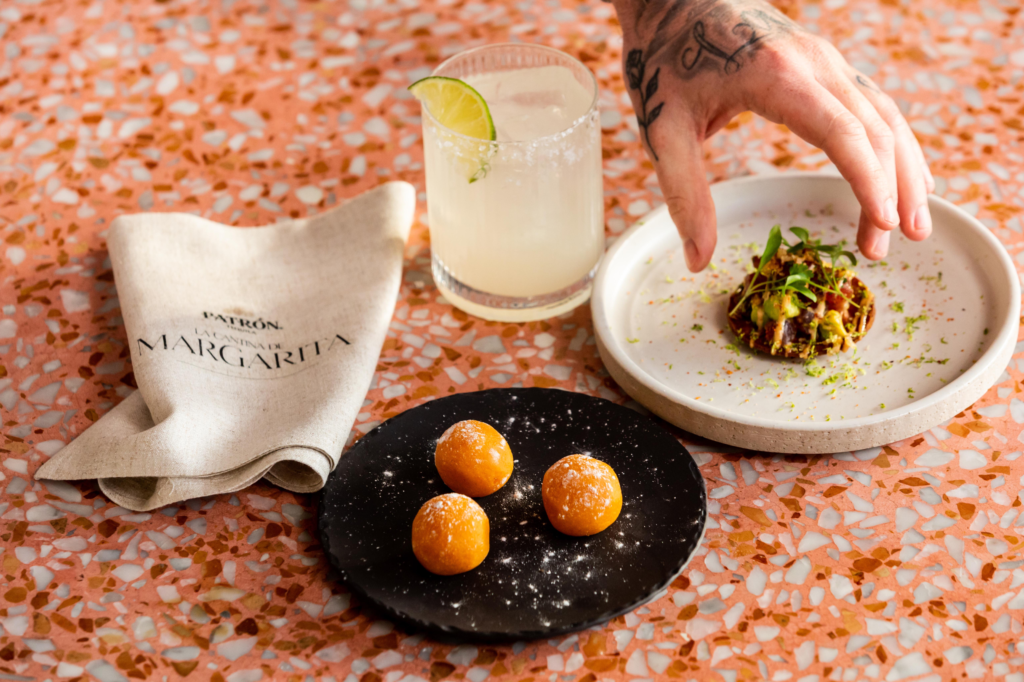 Sip on a margarita with a twist at Notting Hill's Viajante 87, London's hottest new experimental bar. In celebration of the big day, the team have been working on a special twist on the classic drink, in the form of The Sherry Margaret. The unique cocktail, created by head bar director Panos Kanatsoulis, incorporates zero-waste elements such as remaining herbs being used for the rim of the cocktail, and will only be available to try for a limited time.
Mexican Japanese restaurant Los Mochis is honouring this all-important day in the best way possible, with a free margarita. For one day only, all guests dining at the Notting Hill restaurant will benefit from free Tommy's Margaritas, from the UK's best selling tequila brand. And, if you want to brush up on your margarita crafting skills beyond the big day and fancy making one with mezcal instead, the restaurant hosts regular mezcal masterclass sessions, in partnership with The Lost Explorer Mezcal.
Craft your perfect margarita at the Artesian bar. Located in Marylebone, this award-winning bar is the ideal place for a tipple, offering beautifully presented cocktails and an extensive liquor list. There are 21 different tequilas available, including favourites such as Don Julio, Patrón and José Cuervo, as well as seven types of mezcal — all of which can be chosen to create your perfect margarita. Pair it with dishes from Humble Chicken, who the Artesian bar partnered with in late 2022, and you're in for an excellent evening.
What's better than one margarita? Two margaritas, obviously. Head to one of London's coolest venues, The Standard, opposite St Pancras station, on Wednesday 22nd, for 2-for-1 margaritas between 6 and 7.30pm. The incredible offer will be available in all four of The Standard's venues: Decimo, Isla, Double Standard and Sweeties. Order your drink however you like, from straight up, on the rocks, or with or without a salt rim — though we'll definitely judge you for the latter.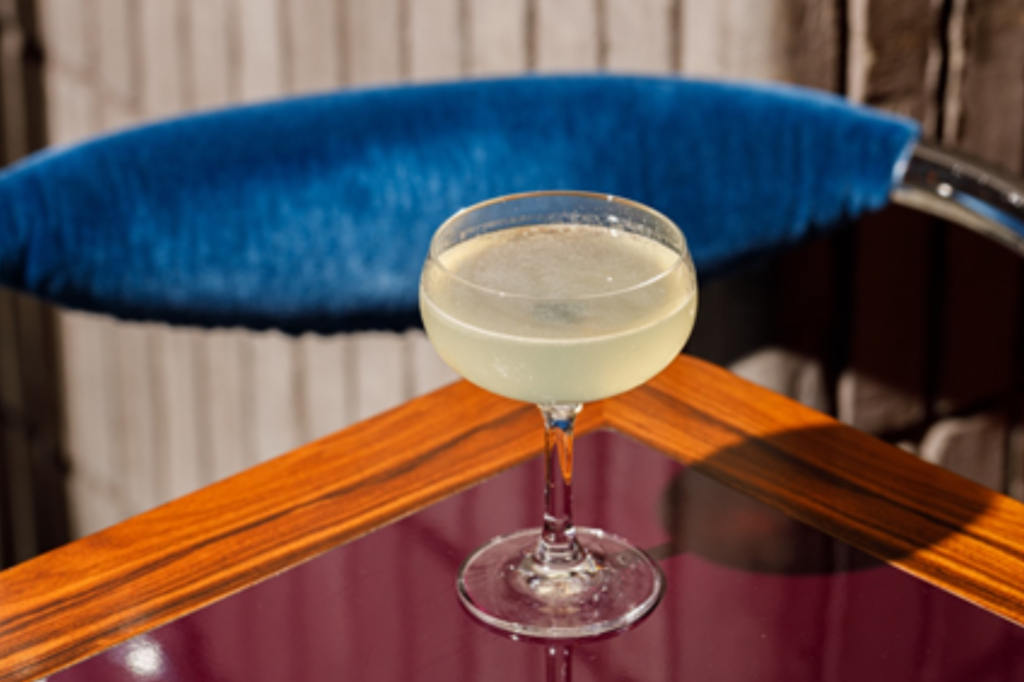 Head down to Brixton Village to experience food and drink from a range of incredible retailers. Perfect for last-minute Margarita Day plans, guests can order different versions of the drink from the likes of the aforementioned Hacha, which serves up 25 different agave spirits. Margarita lovers can also enjoy traditional Mexican cuisine at Jalisco, a family-run Latin American restaurant that serves hearty plates as well as a tasty range of margaritas (we recommend the Margarita de Tamarindo for those who like it spicy), and Lost in Brixton for margaritas alongside rooftop views and live music.
Sip on a range of limited-edition margaritas at upscale hotel, The May Fair. Guests of the bar throughout the week can enjoy an exclusive Margarita Day menu, including two delicious Mexican dishes and two special-edition Spiced Margarita Florals — a unique blend of traditional margarita citrus flavours and floral notes made with VIVIR Reposado tequila, homemade lavender and yuzu kosho cordial, Cointreau, lime, green tea and hibiscus syrup, chamomile and darjeeling — all for just £60 per person. There will also be an evening of dedicated celebrations on 22nd February, too.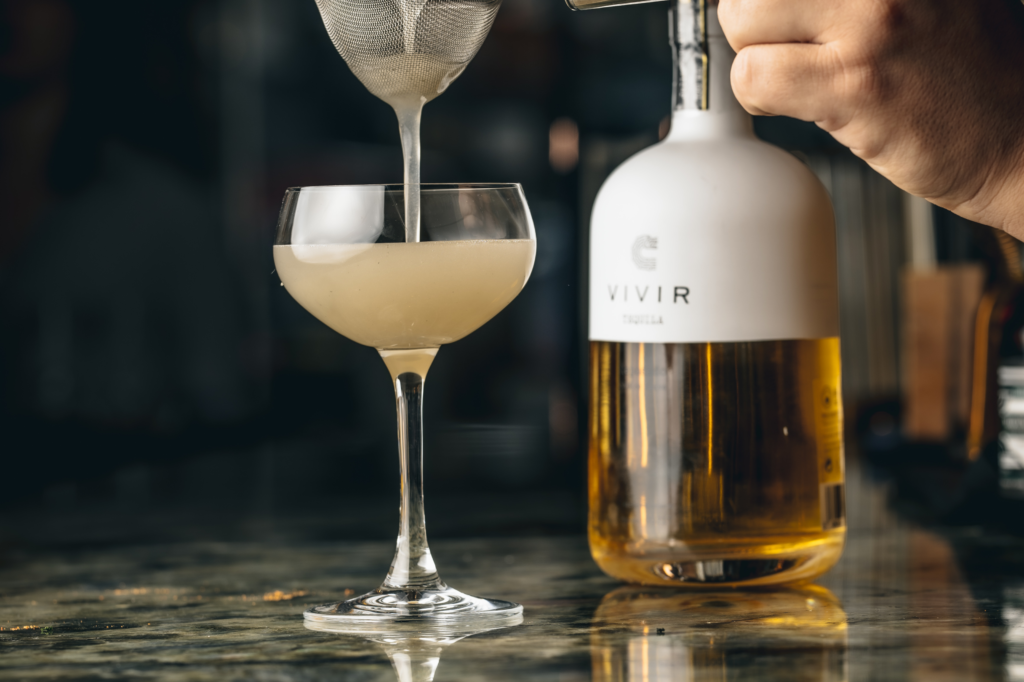 Head down to Soho's Korean Dinner Party to sample their Yuzu Spicy Margarita, which has been created just in time for National Margarita Day. The restaurant, which is inspired by LA's Koreatown, serves up East Asian dishes with a Western twist, as well as kitsch cocktails, craft sake and Korean hip-hop vibes. As well as playful Asian fusian dishes, including the famous KPD corn dog and pork neck all pastor tacos, guests celebrating the ever-important holiday will benefit from £5 margaritas served all day today.
Discover the newly launched cocktail menu, titled The Alchemy of Equilibrium, at The American Bar, conveniently located within The Stafford Hotel, Mayfair. One of the longest standing American bars in London, the bar serves a range of classic and signature cocktails, including, of course, the margarita. They also have a range of other tequila-based cocktails, including the Pruina, crafted with Cenote Blanco Tequila, eucalyptus, grapefruit bitter and pineapple.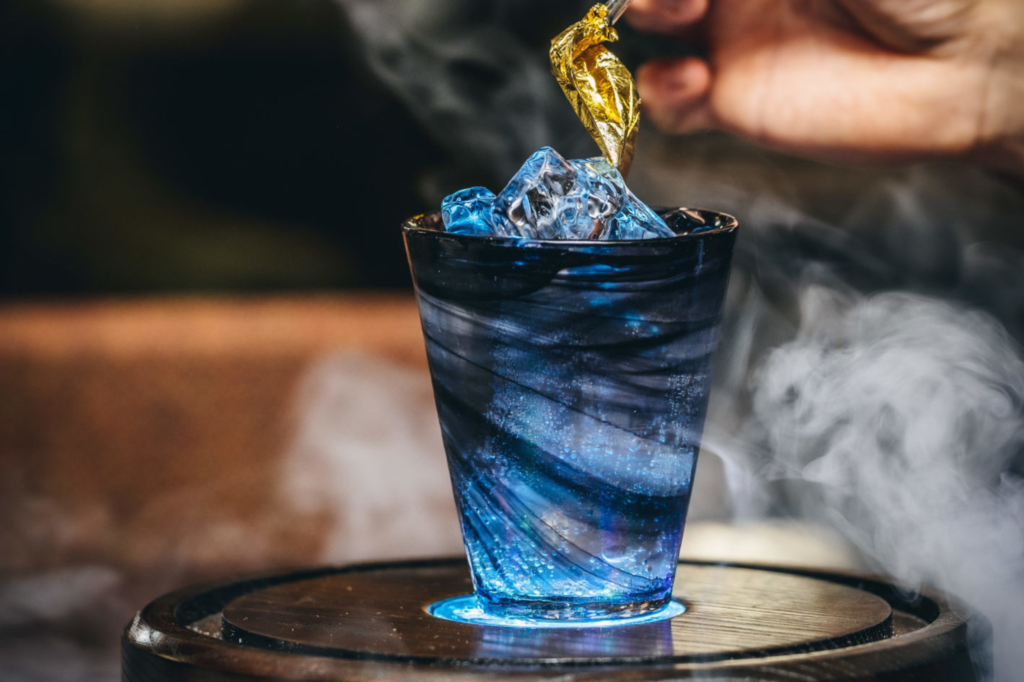 Try The Alchemist's limited edition menu
The famous cocktail bar known for their colour changing, smoking and bubbling concoctions have teamed up with Patrón to offer guests three brand new and exciting serves, especially for National Margarita Day. The activation, aptly titled Margarita Month, will last three months, and will allow margarita lovers to sample three new drinks: Purple Haze, made with Patrón Silver Tequila, Lime, Blueberry, Soda and silver shimmer, that tastes not dissimilar to a fruit salad. There's also a Hipflask Margarita and a Bloody Picante, too, so there's sure to be something on the menu to take your fancy.
Three of the best tequilas
1800 Tequila® is the world's first premium and most awarded tequila. It's also known for its double-distillation process. The 220-year-old tequila recipe has been hand-harvested from many of the original Weber-blue agave fields, honouring the place it comes from and the dedicated jimadores (farmers) who harvest it. Perfect for crafting an excellent 'South Siders' margarita, the team behind 1800 Tequila recommend combining 60ml of 1800® Blanco with 30ml lime juice, 15ml agave syrup and 15ml freshly squeezed orange juice.
Patrón works to one of the strictest methods around. For a recipe that stands the test of time, simply combine 45ml of Patrón Silver with 30ml of Citrónge Orange Liqueur, 22.5ml of fresh lime juice and 7.5ml of simple syrup for an incredible margarita, crafted with one of the world's most famous tequilas. Garnish with a lime wedge and rock salt for a delicious yet easy-to-make drink.
The origins of Don Julio can be traced back to 1942, when a young Don Julio González saw a unique opportunity when it came to the production of tequila. He then went on to create the world's first luxury tequila by choosing quality over quantity, planting each agave further apart to allow proper room to grow and fully mature before harvesting. He would then select only the most succulent portions of the piña (heart of the agave plant), before steaming them for 72-hour cycles. Now, the brand has nine different tequilas, including the Blanco Tequila, which can be combined with fresh lime juice, simple syrup and a lime wedge to create a tasty blanco margarita.
Head down to the Jose Cuervo website to try the world's first '
Margarita Matchup
' service, a quiz dreamt up from behaviourist Jo Hemmings and tequila educator Maria Modafferi that allows users to discover their perfect margarita match from over 300 combinations. When you've found your perfect match, you'll find a list of delicious and easy to make cocktail recipes
here
.