Surprise your loved ones this gift-giving season with these affordable and thoughtful small gifts, curated to delight every member of the family
There are a number of theories as to where the tradition of Christmas stockings originated. One story suggests that St Nicholas threw bags of gold into three stockings that were hung by the fireplace to dry by a poor family. This then led to the custom of children hanging stockings or putting out shoes, eagerly awaiting their gifts. Today, stocking fillers have become a thrilling part of Christmas for adults and children alike. From luxury home accessories and beauty bundles to cocktail kits and pet-friendly treats, we've got everything you need to make your Christmas morning a little more special.
For the skin-care specialist
 helloSKIN Hydrogel Eye Masks
Eye masks make a great stocking filler. Not only are these hydrogel eye masks pampering, but they help to depuff the look of the eye area using vegan collagen while also being completely dissolvable. Simply pop them in a cup of boiling water after use and watch as they disappear — a perfect gift for your skin-care-obsessed loved one and the environment. Each pack contains 30 pairs. £9.99. thehelloskinco.com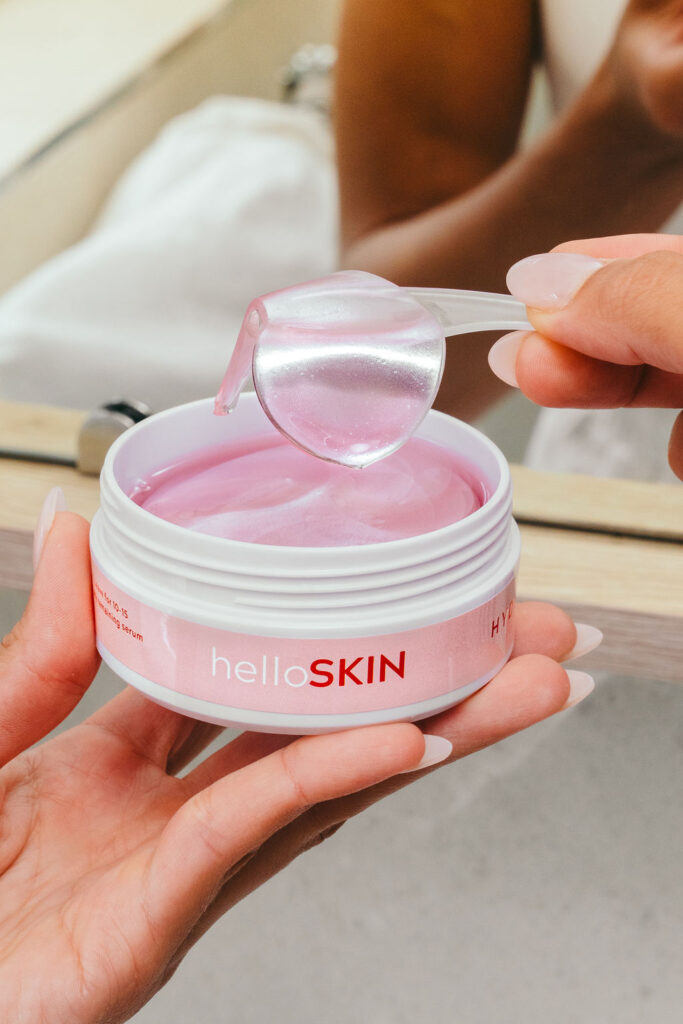 Baylis & Harding Sweet Mandarin & Grapefruit Hand Trio Gift Set
One of the worst things about winter is the drying effect on our skin. Prevent your friend or family members' hands from becoming cracked and sore by gifting them this trio of soothing hand creams in Baylis & Harding's signature sweet scent — ideal for keeping in your bag or car. £6.50. amazon.co.uk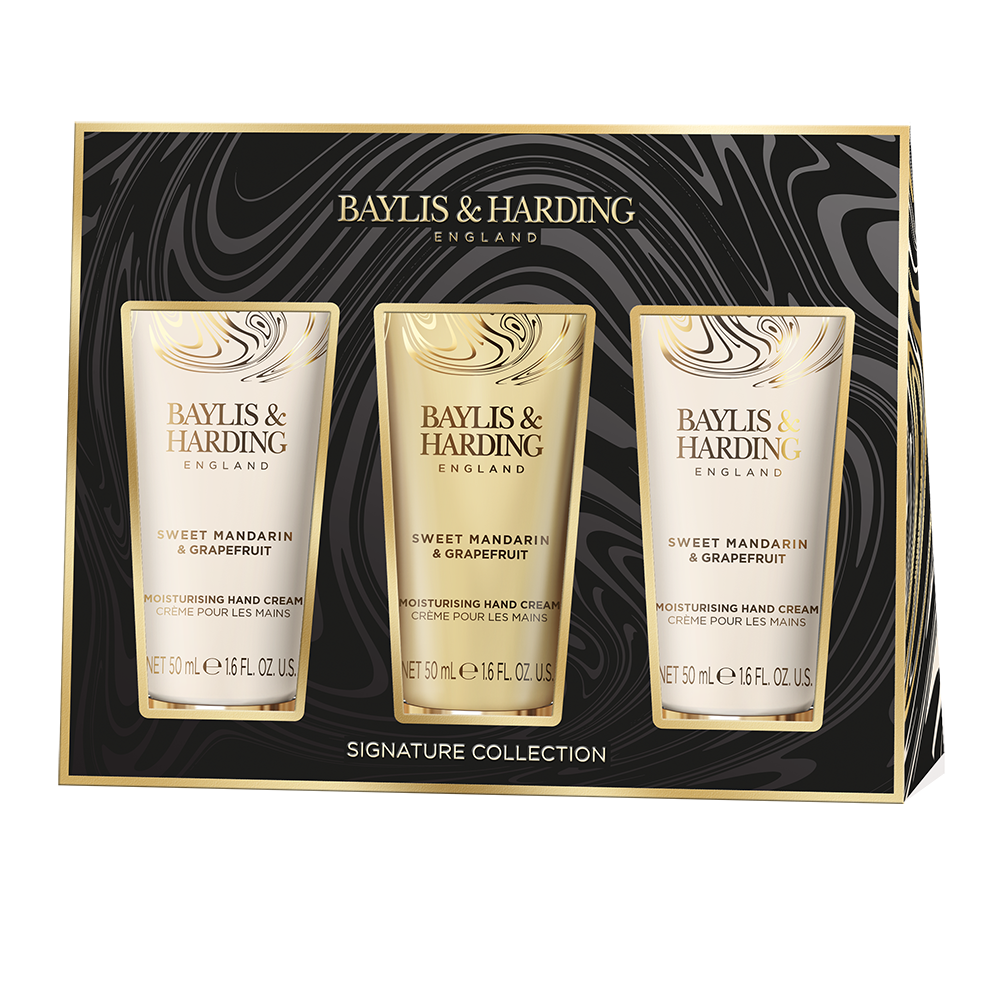 For the chocaholic
S'more'a'licious Luxury Christmas Edition S'mores Kit
While you may fight to fit this one into the stocking, it's definitely worth the struggle. Designed for all the sweet tooths out there, this delightfully festive kit contains everything you need for a cosy winter night. With chocolate topped biscuits, vanilla marshmallows, Lotus Biscoff, bamboo skewers and a toaster all included, this kit will make your evening by the fire or under the Christmas lights just that little bit more decadent. £19.99. smorealicious.com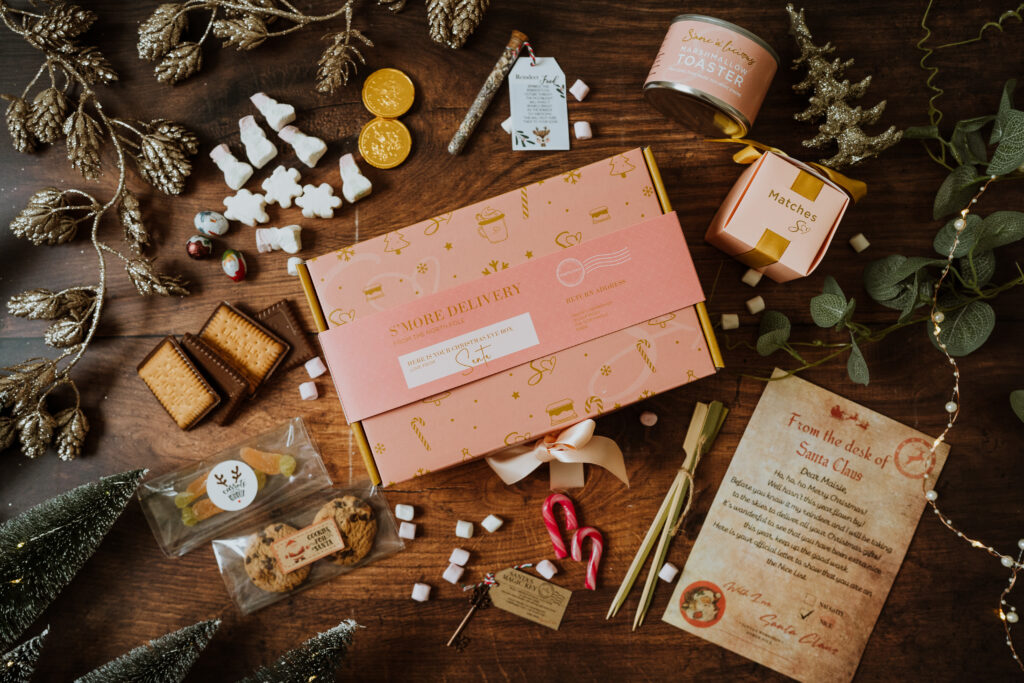 Chococo Milk Chocolate Santa
Christmas and chocolate go hand in hand. Throw in a chocolate Santa and bam! You've got a stocking filler perfect for kids and adults alike. The best part? Chococo also has a range of Santas that are vegan-friendly, so that even those who stay away from dairy can enjoy these tempting treats. Pick whether you'd like your hollow Santa to be made from milk, white, dark or oat milk chocolate, or even try the new blonde salted butter caramel flavour for a delectable surprise. Nestled in a charming box, this choccy Claus makes a wonderful gift. £7.50. chococo.co.uk
Happi Hot Choc Bombes
Another sweet delight that's vegan friendly. Is there any better way to cap off a cold winter night than with a steaming hot chocolate? We think not. Happi's Hot Choc Bombes, made using oat milk, are our favourite winter warmers. Simply pour some hot milk (dairy or non-dairy) over your bomb and watch as the chocolate melts into a delectable drink, and then rejoice as the tiny vegan 'micromallows' begin to appear. £10. happichoc.com
For the cocktail connoisseur
Hayman's Gift Pack
Complete with three 20cl bottles of Hayman's best-selling gins, this gift set really is the perfect stocking filler for any gin and tonic lover in your life. Whether they prefer a crisp, fruity or citrussy gin, each bottle boasts a flavour to satisfy the taste of each and every spirit enthusiast. All they have to do is pick which bottle to open first. £30. haymansgin.com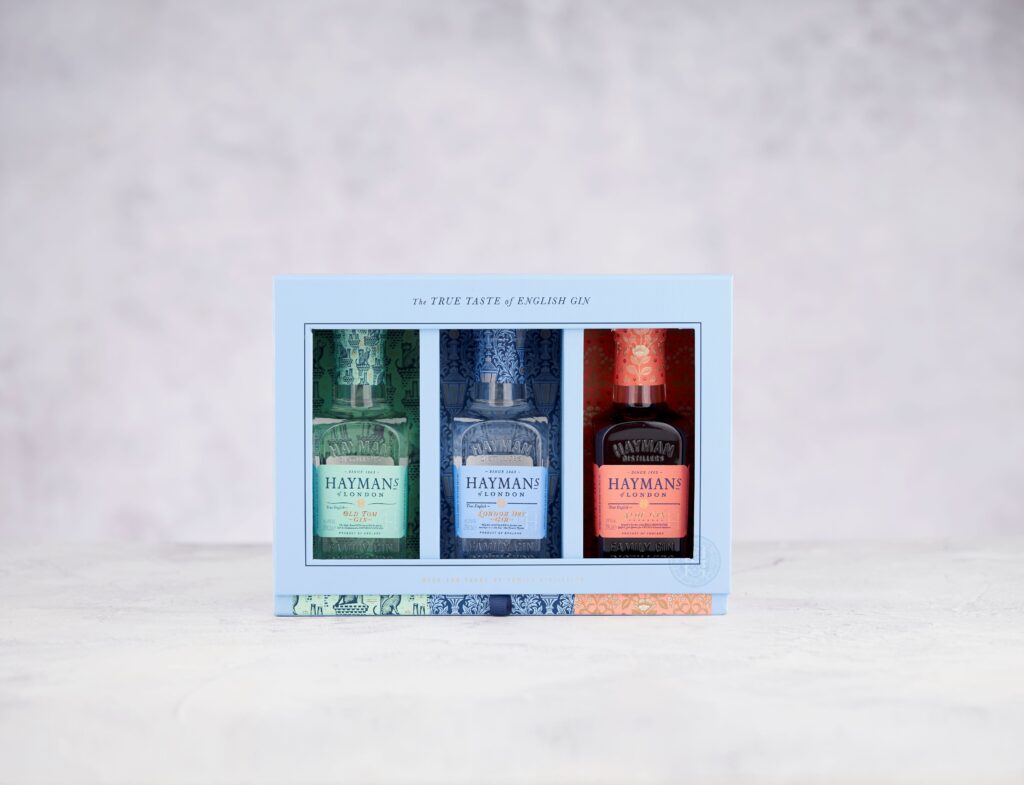 Glenfiddich Single Malt Scotch Whisky Miniature Gift Pack
This Glenfiddich gift pack will be a great addition to the bar cabinet of any Scotch Whisky afficionado, while truly being a decadent stocking filler. The pack contains three 50cl bottles of Glenfiddich's 12-year-old, 15-year-old and 18-year-old core whisky releases, perfect to pop open after dessert is served. £20. harveynicholds.com
NIO Cocktails Gift Box
NIO Cocktails provide people with a unique drinking experience in chic, transportable packaging. The perfect size for a stocking, tailor your gift to your loved one and select which of the brand's premium Christmas cocktails you'd like to include in your box (we'd suggest the Christmas Margarita and Snow Daiquiri). £19.50. niococktails.co.uk.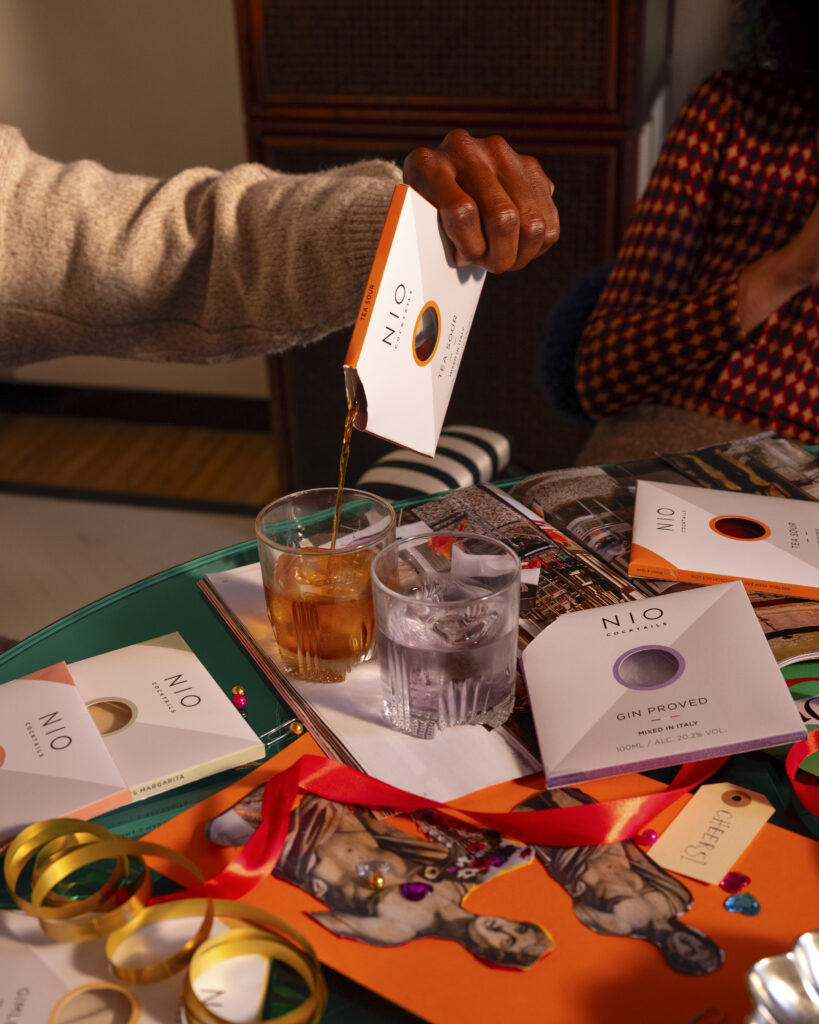 For the beauty queen
Mylee Midnight Circus Duo with Stickers
Nothing says Christmas quite like a new nail polish. Mylee's Midnight Circus set not only boasts a beautiful and festive navy-blue shade that's as dark as a Christmas Eve midnight sky, but the shade also contains dainty flecks of bright glitter, to match the stars twinkling above. Pair the shade with the included off-white polish that's perfect for nail art or as a base. Finish off by adding some winter carnival-inspired stickers. £14.50. mylee.co.uk
Huda Beauty Must-Have Minis
You can never go wrong with a gift set from the beauty gods at Huda Beauty. This set of three mini versions of the brand's most treasured products will be your loved one's holy grail for the party season. Containing the Legit Lashes Mascara, the Quick 'N Easy Precision Liquid Liner and the Liquid Matte lipstick in shade Bombshell, this set will be sure to create a gorgeously sculpted look, ready for New Year's Eve. £27. hudabeauty.com
 e.l.f Cosmetics X Jennifer Coolidge Dirty Pillows Lip Kit
Everyone knows that Jennifer Coolidge has had the ultimate comeback over the past few years, starring in acclaimed TV shows, hilarious films and a music video. Now, the White Lotus star has turned her attention to beauty, having partnered with e.l.f Cosmetics to create a trio of pout-pumping essentials and a handy purse mirror. The limited edition set comprises a lip pencil, a satin lipstick a shiny pumping gloss, as well as a handy and bright gold mirror — so you can double check your pout before you attempt the bend and snap. Available from 21 November. £25. elfcosmetics.co.uk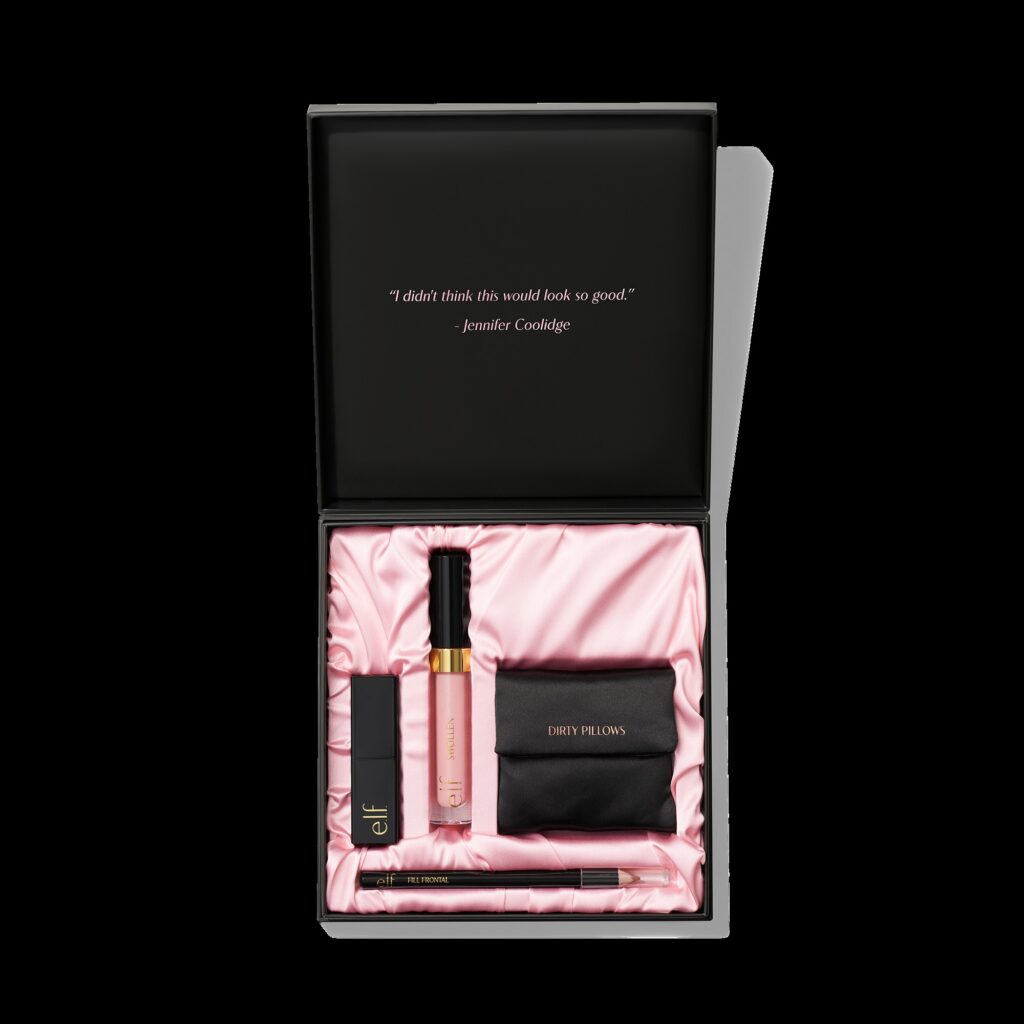 Hair Proud All Inclusive 5 in 1 Protection Milk
Hair care is the ultimate self-care. If there's anyone in your life that's obsessed with hair masks and oils, this is the perfect present for their stocking. Designed to protect hair against heat damage and UV exposure, this all-in-one product helps to smooth and soften hair. As well as its fantastic properties, the hair milk also contains raspberry, papaya and marshmallow extract (and it smells just as delicious as it sounds). £8.95. iamproud.com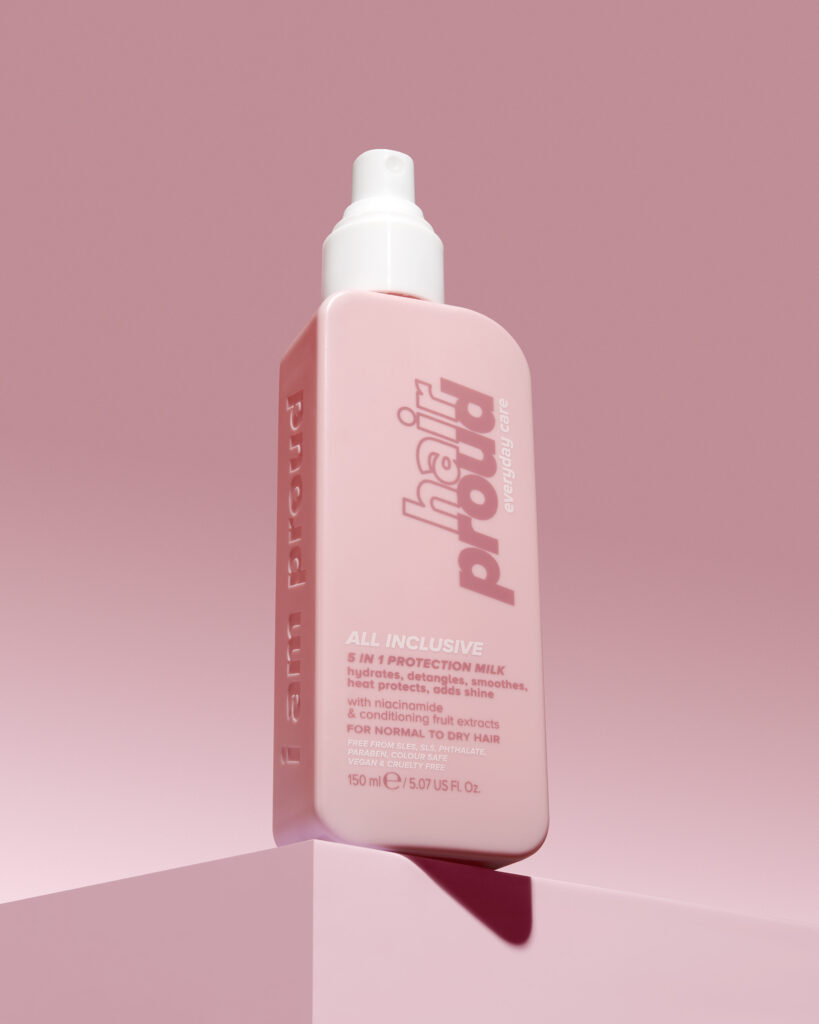 For the little ones
Hippychick Crocodile Creek 50 Piece Holographic Puzzle
This one is really a gift for the whole family to enjoy. Designed for those aged four and up, this shimmering holographic puzzle will be sure to keep your little ones occupied and cognitively engaged while you busily ready your festive feast (it might also distract you for a minute or two). £8. hippychick.com
 Card Factory Paw Patrol Load-up Pup
If your little one is crazy for Paw Patrol, this cute buildable pup will be sure to keep them entertained. While they load up the Paw Patrol Marshall with as many accessories as they can, the kids will have to try not to trigger him to jump up and shake off all their hard work. £9.90. In store only.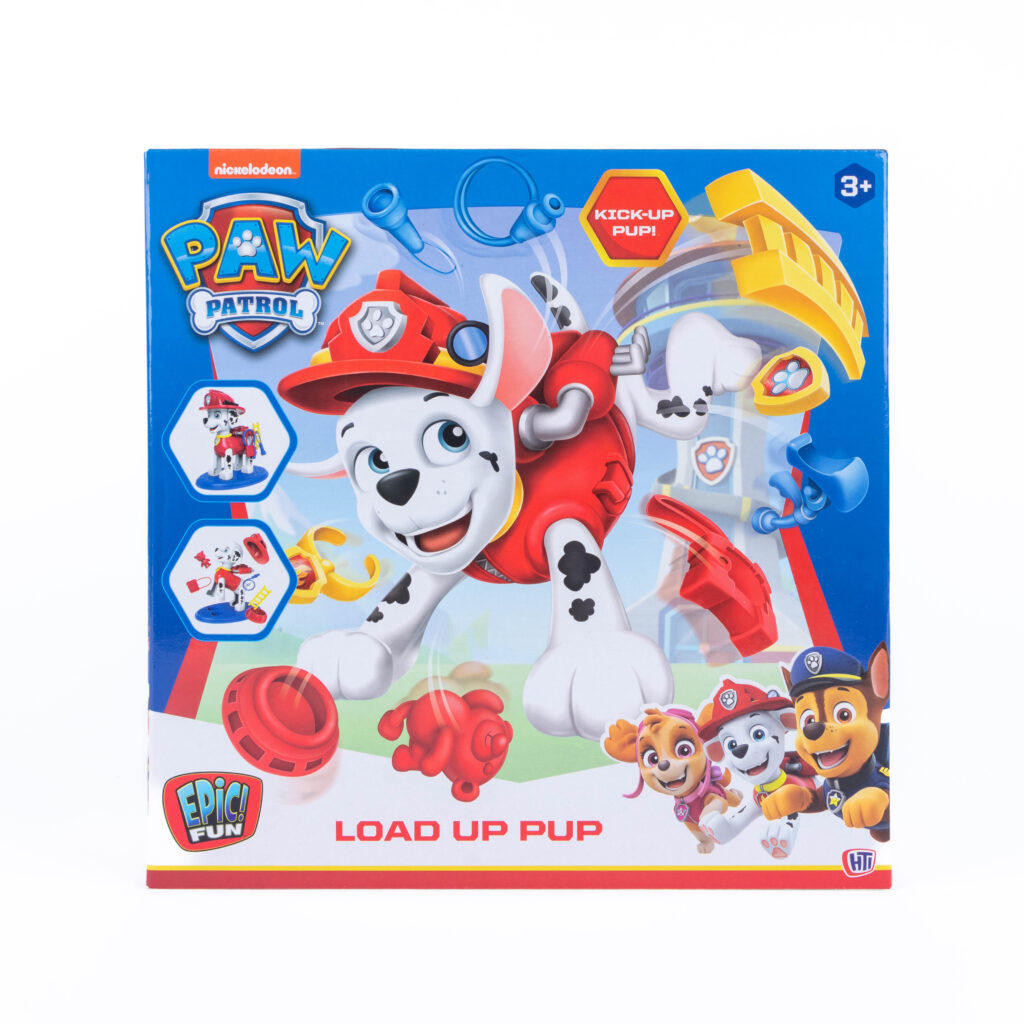 Card Factory Disney Scrunchies Pack
A Disney-themed stocking filler is a fail-safe way to please the budding princesses in your life. This super cute set is perfect for a little one who adores the Disney films, as each scrunchie features characters from the much-loved adventures. As well as being super cute, hairbands always come in handy on Christmas Day to stop loose strands tumbling into turkey dinners. £2.49. cardfactory.co.uk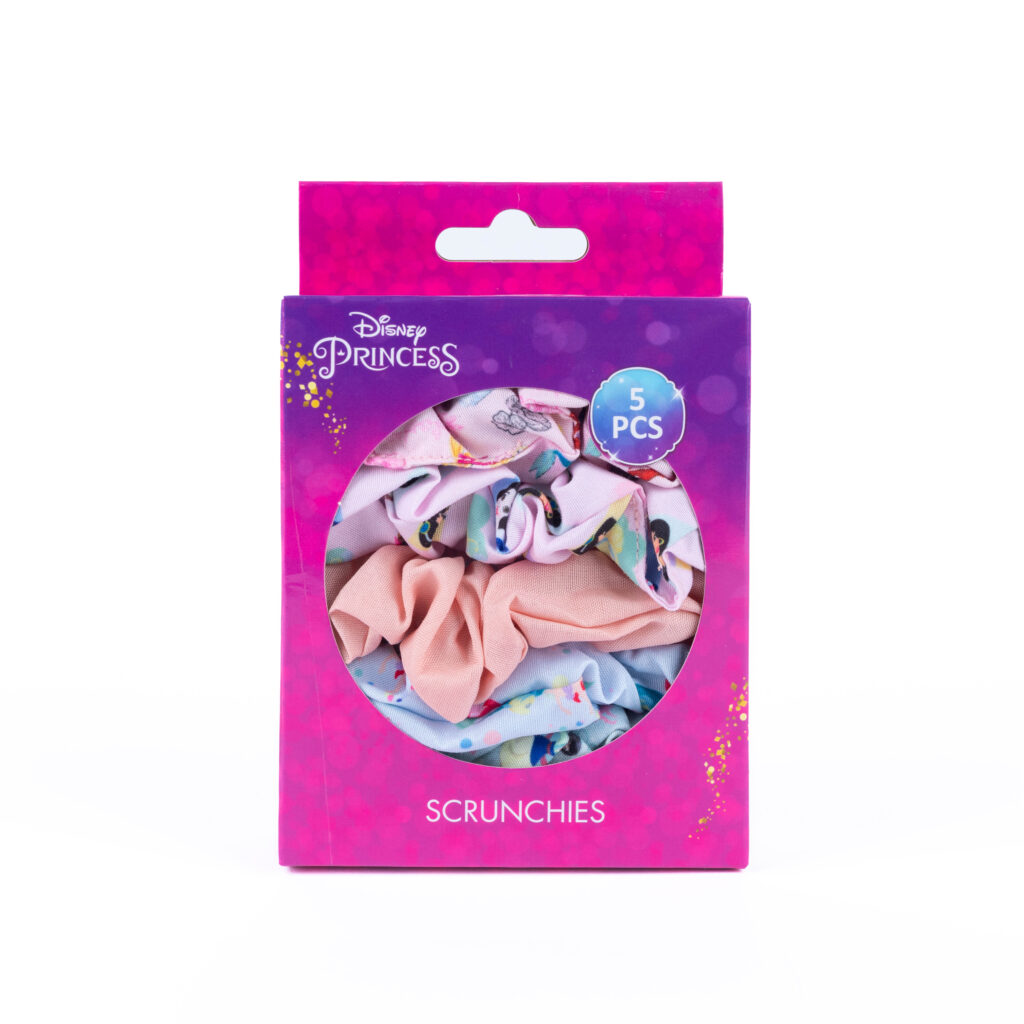 For the caffeine addict
Pact Coffee Christmas Blend
Give the gift of a delicious Christmas morning coffee with this warming blend. With hints of Christmas pudding, this Pact Coffee, sourced from Brazil, Honduras and Kenya, will be the perfect thing to put you into the festive spirit (while also providing a needed caffeine kick in preparation for hosting the extended family). £9.95 for a 250g bag. pactcoffee.com
Chai Guys Masala Chai Blend
If you haven't experienced the wonders of a chai tea, you're missing out big time. Luckily, the experts at the Chai Guys have created a Masala Chai blend that can easily be used at home, and it makes a great stocking filler for a tea-lover. This harmonious fusion of premium tea and aromatic spices provides the perfect soul-warming brew and will be sure to get anyone and everyone into the festive spirit. £19.95. chaiguys.shop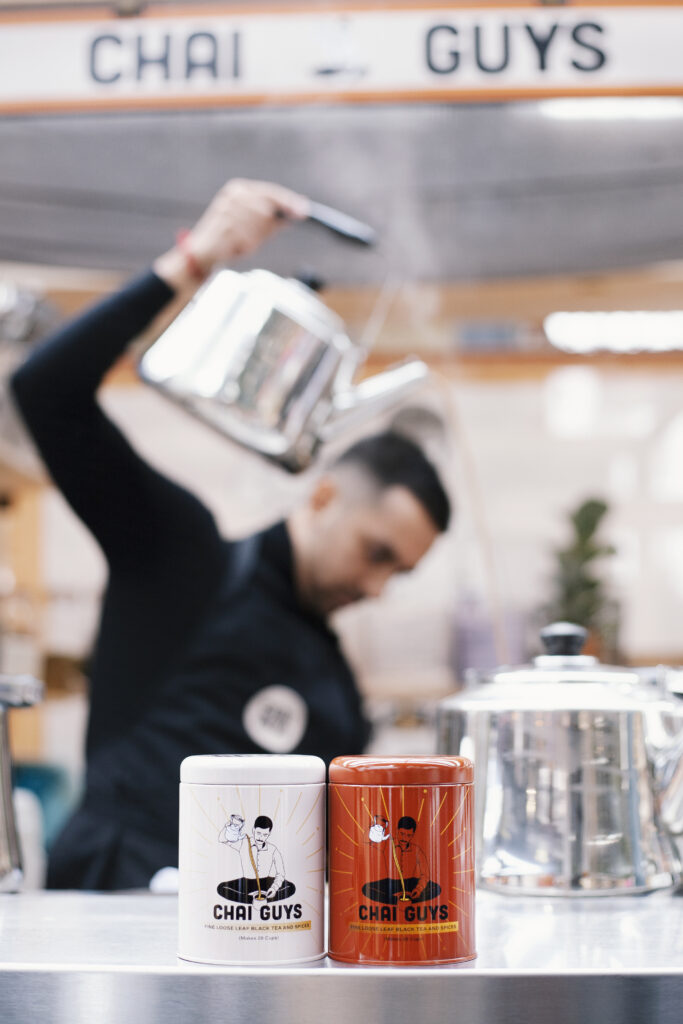 Sweet Freedom Barista Coffee Syrups
Ideal for coffee lovers, matcha devotees, or even those who like to mix up their hot chocolate with different flavours, these coffee syrups make a super sweet stocking filler. Made completely from fruit, these syrups contain no refined sugar or artificial sweeteners, so are a supreme choice for diabetics or those who are health conscious. Available in vanilla, caramel or hazelnut. £3.79 for 250ml. sweetfreedom.co.uk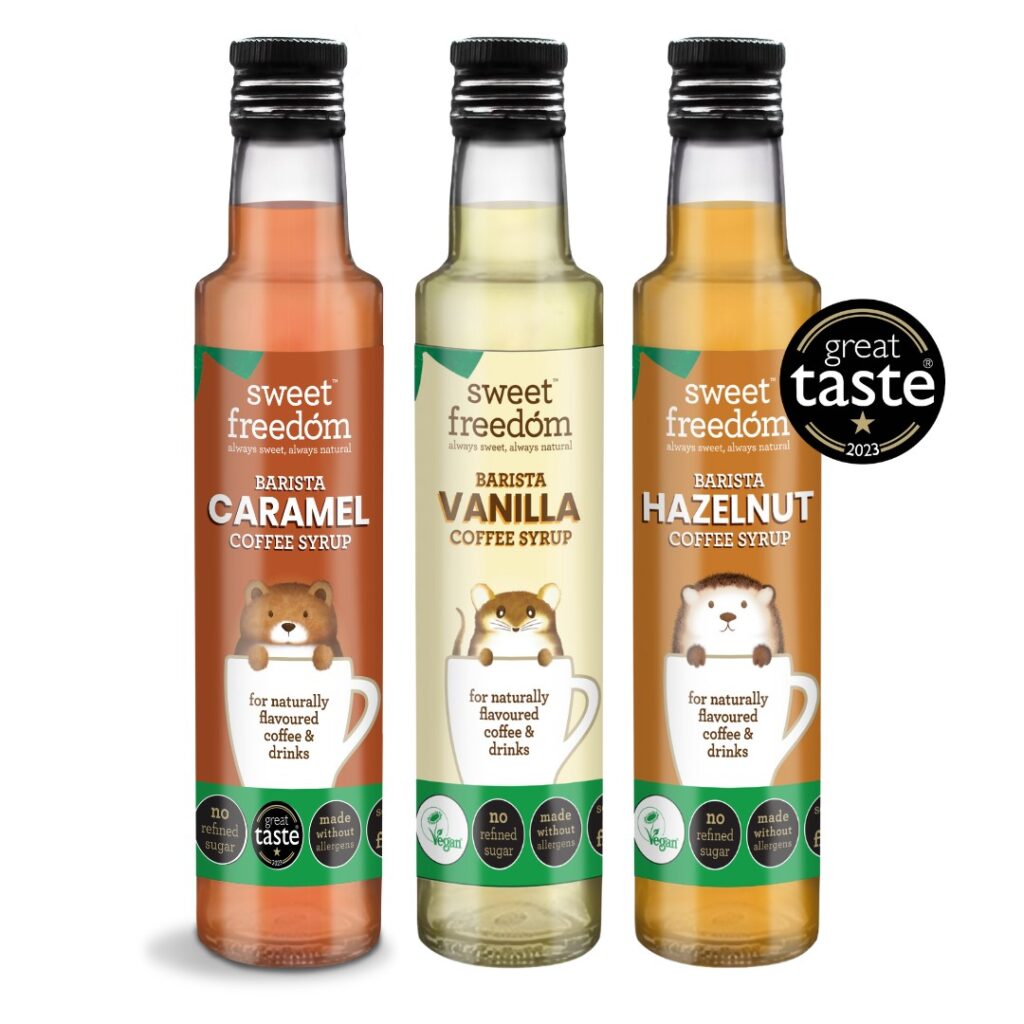 For the interiors enthusiast
 Neal's Yard Remedies Mandarin and Clove Reed Diffuser
Neal's Yard Remedies has launched a limited-edition mandarin and clove scent to mark the festive season, and it completely encapsulates Christmas. It's the perfect combination of zesty and warm, guaranteed to fill a home with soothing joy and comfort. £30. nealsyardremedies.com
Miller Harris Luxury Soap
Take your loved one's bathroom game to the next level with Miller Harris, a couture British fragrance house. Its luxury bath soaps have been made to nourish skin while cleansing and fill the bathroom with a tantalisingly fresh aroma. You can even pick the colour and scent that appeals most, from the Lumiere Doree Soap to the Rose Silence bar. £16. millerharris.com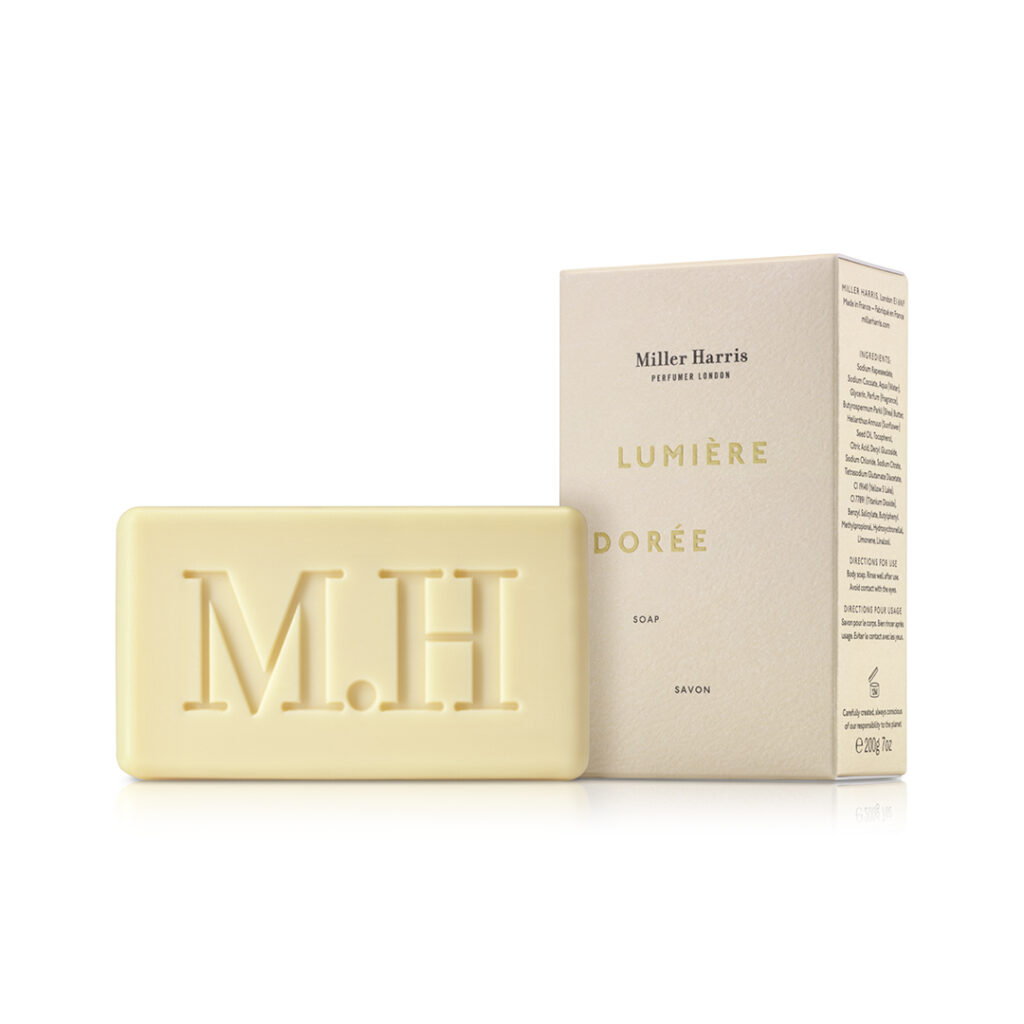 Hayes Garden World Wax Lyrical Fired Earth White Tea & Pomegranate Candle
Candles make such a cute stocking filler, and any scent-fanatic will be sure to swoon over this crisp aroma. With a cardamom centre and a red berry blend, this candle is as sweet as it is spicy, while featuring an intricate fired earth print that reflects the warmth of the season — perfect to place on the mantlepiece. From £12. hayesgardenworld.co.uk
For the four-legged friend
Peamutt Butter Gift Set
No gift guide is complete without some present inspiration for our furry friends. This treat and toy combo is a perfect option to shove inside your doggy stocking. Including an exclusive winter jar of Peamutt Butter and a red treat dispenser, this gift promises to keep your pooch entertained on Christmas day and beyond. Simply stuff the dispenser with the Peamutt Butter and watch as your pup excitedly chews and plays. £8. sainsburys.co.uk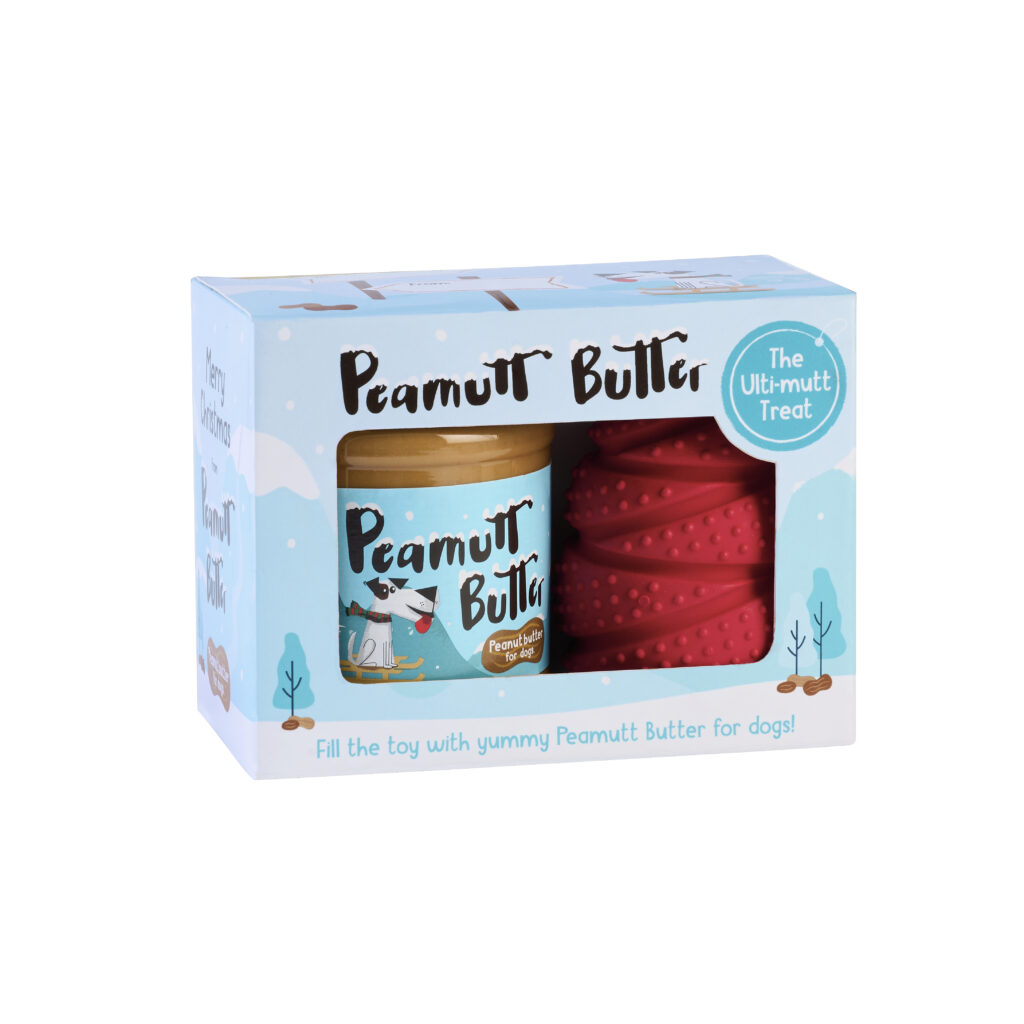 Pet Hamper Gingerbread Cat Toy
If you prefer feline companions to canine, worry not: we've got gifts for your cat, too. Pet Hamper offers a ton of toys dedicated to each and every type of cat, from those that simply love something soft to the ones that purr over catnip. This Fuzzyard Gingerbread Cat Toy is just as adorable as it is interactive. Filled with premium catnip, this plush teddy and its dangling fabric strings is a great choice for an active kitty. £5.50. pethamper.co.uk