PAID CONTENT
Looking to treat the tribe this year? From day trips to million-year-old archaeological sites to exciting sub-aquatic adventures, here's why the whole family will fall in love with The Red Sea
You and the family get to embark on a truly unique adventure
Getting the opportunity to dive into a new culture and explore untouched landscapes first-hand is often what separates a good family holiday from a great one. Following the launch of its 90-day eVisa, families can be among the first to experience The Red Sea, as the Kingdom throws open its doors to international tourism.
What makes this development even more unique is that the annual number of visitors will be capped at one million to protect the natural environment and preserve local ecosystems for future visitors.
In doing so, it hopes to achieve a 30% increase in the net conservation benefit by 2040. Needless to say, you won't find overcrowding or an overspill of concrete here.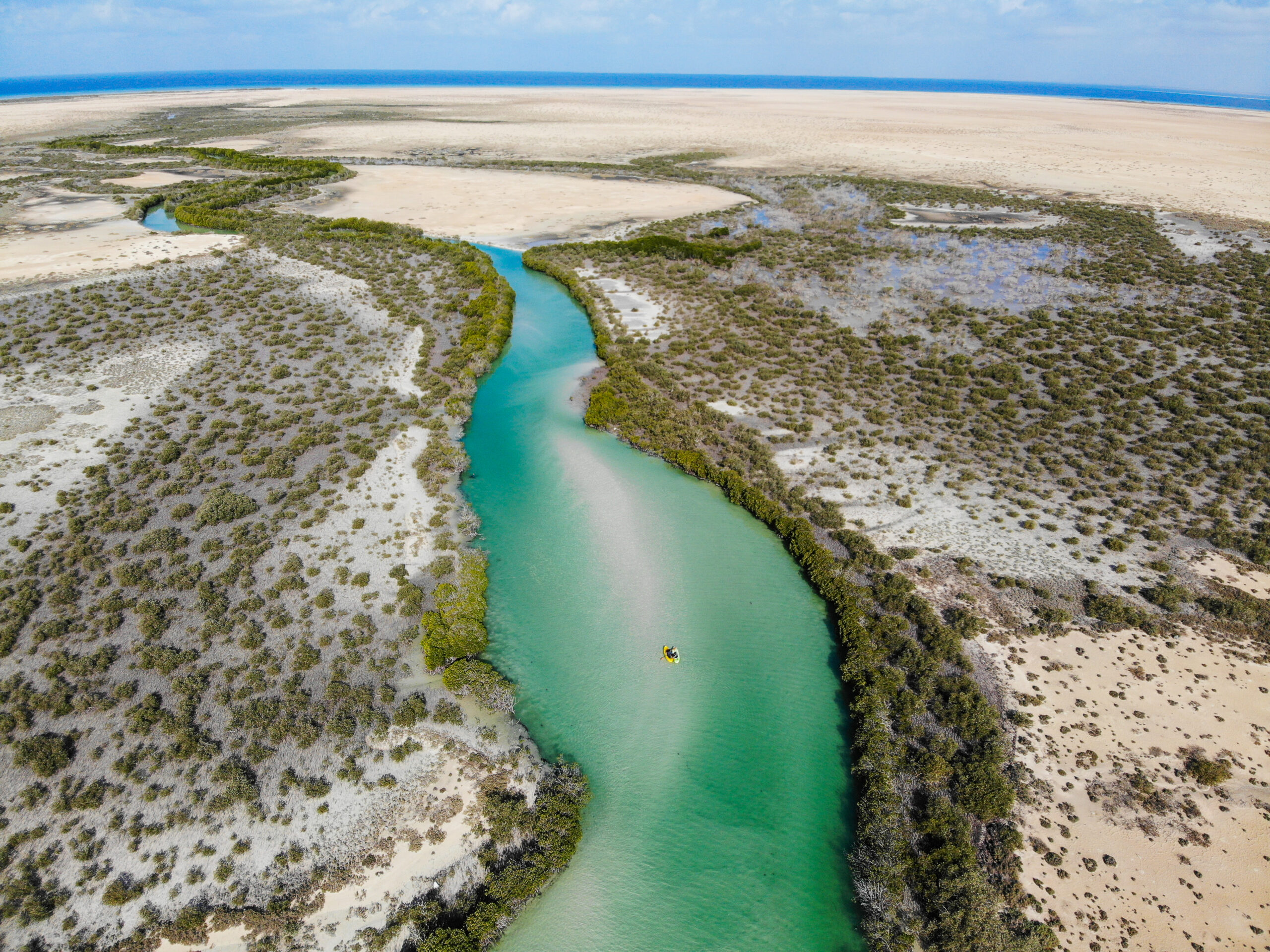 Getting there couldn't be easier
Saudi Arabia might seem like a faraway world, but it actually sits at a crossroads with Europe, Asia and Africa, meaning 250 million people are within a four-hour flight.
Visitors travelling from the UK will be within sight of the region's glistening coastline and the peaks of the Hijaz Mountains in less than seven hours, before touching down at the brand-new Red Sea International Airport.
Powered by 100% renewable energy, the airport will begin welcoming passengers from next year and will feature five departure pods, each designed to cut down on unnecessary dwell time, putting an end to the usual airport scrums.
Finding a hotel to please everyone won't be an issue
The days of booking a hotel on the basis that you won't spend much time there anyway are over.
With a family in tow, premium beds, myriad food choices and excellent facilities — from stunning pools to kids' clubs — are essential to quash the risk of any tantrums, which is why guests will have a wealth of accommodation options to choose from here. The main hub of The Red Sea is Shura Island, a cluster of archipelagos noticeable for its natural dolphin-like shape.
It will house 11 hotels from a host of luxury brands, including Fairmont and Grand Hyatt, and will be instantly recognisable from its ambitious, vibrant design inspired by native corals and flowers.
The wider region will be home to 50 new-build hotels by 2030, as well as two inland resorts: Six Senses Southern Dunes, The Red Sea and Desert Rock. The following resorts will be the first to welcome families next year.
Six Senses Southern Dunes, The Red Sea
Offering panoramic views of the Arabian Desert, the hotel's open-plan bedrooms, expansive living areas and outdoor terraces make this an enticing option for families. One of its sister resorts in the Middle East boasts an on-site camel farm and suites with private pools. Guests can expect similar surprises here when it opens next year.
St. Regis Red Sea Resort
This resort is set on its own private island with 90 villas, two signature restaurants, an outdoor pool, gym and spa, plus a dedicated children's club, which means adults can kick back safe in the knowledge the little ones are having a ball and being well looked after.
Nujuma, A Ritz-Carlton Reserve
Designed to merge seamlessly with its island surroundings, this reserve-style property will provide a secluded haven for families. Expect a lavish spa, stunning swimming pools, a diverse selection of restaurants and an on-site conservation centre.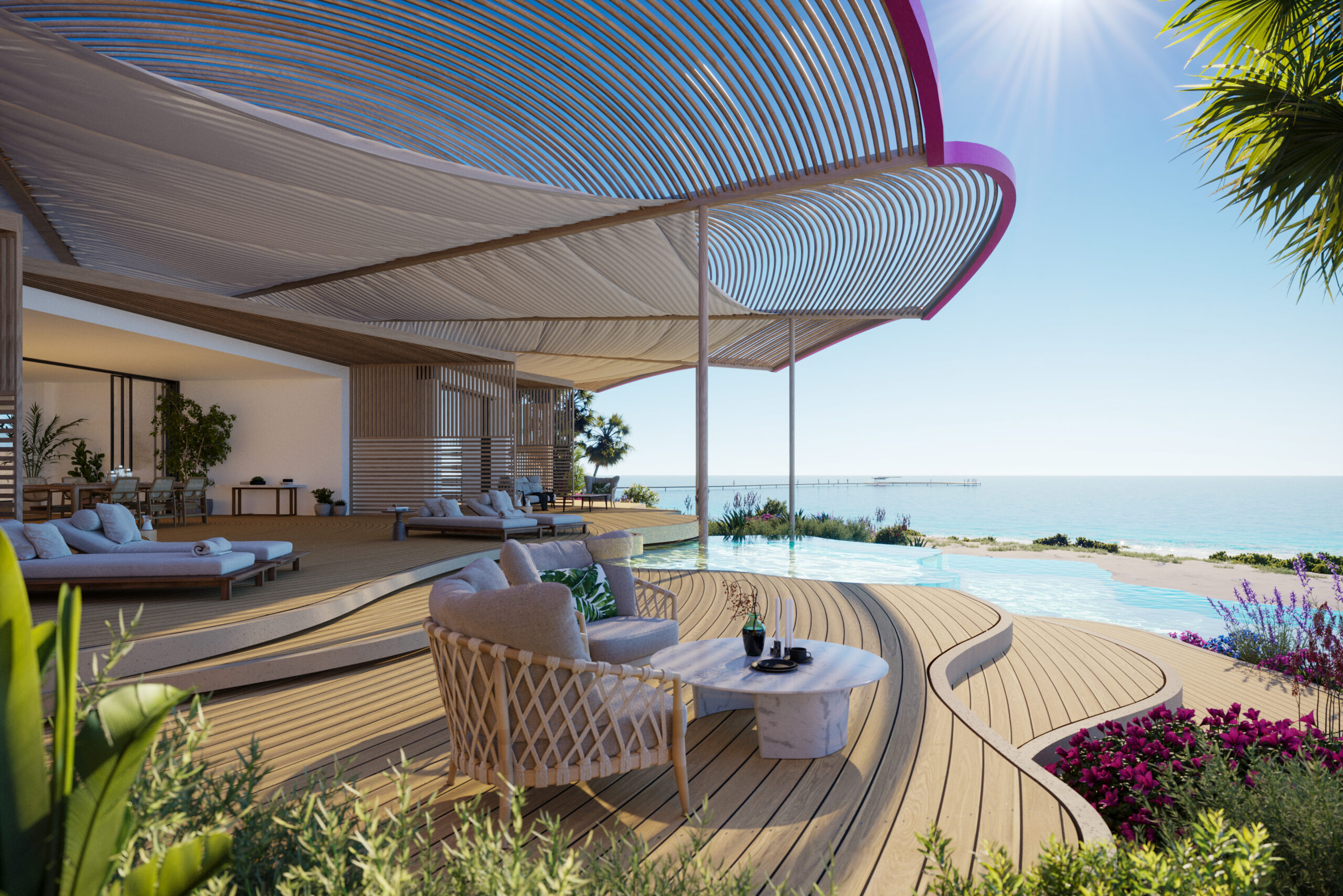 There are artefacts and ruins to discover first-hand
The Red Sea will promise much more than just luxury hotels and white sandy beaches. The destination recently teamed up with the Saudi Geological Survey to complete one of the largest archaeological digs in the area.
In just 10 days, the bones of an enormous marine lizard were discovered. The ancient (and colossal) Mosasaur is known as 'the T-Rex of the sea' and lived more than 80 million years ago.
And they've only just got started. This initial excavation was part of ongoing efforts to uncover the rich history of the region and to provide geological research to assist with the responsible design and construction of this soon-to-be holiday hotspot.
Elsewhere, the Kingdom is already home to six UNESCO World Heritage Sites, including the Nabatean tomb of Mada'in Saleh and Historic Jeddah, first established in seventh century AD, and more than 10,000 historical discoveries have been identified across the country.
Guests can visit ancient rock carvings in various locations of The Red Sea — these stunning petroglyphs are believed to be more than 4,000 years old — as well as the Umluj shipwreck, which provides a fascinating glimpse into what life was like here during the 18th century.
"Excitingly, this isn't our only shipwreck or archaeological exploration," explains Oliver Wood, adventure and sports director at Red Sea Global.
"We have been working closely with the Saudi Geological Survey to conduct on-land surveys and excavations; and with so many important finds being revealed in our territory, we are embracing a future where The Red Sea becomes a destination for great natural and cultural discovery in Saudi Arabia."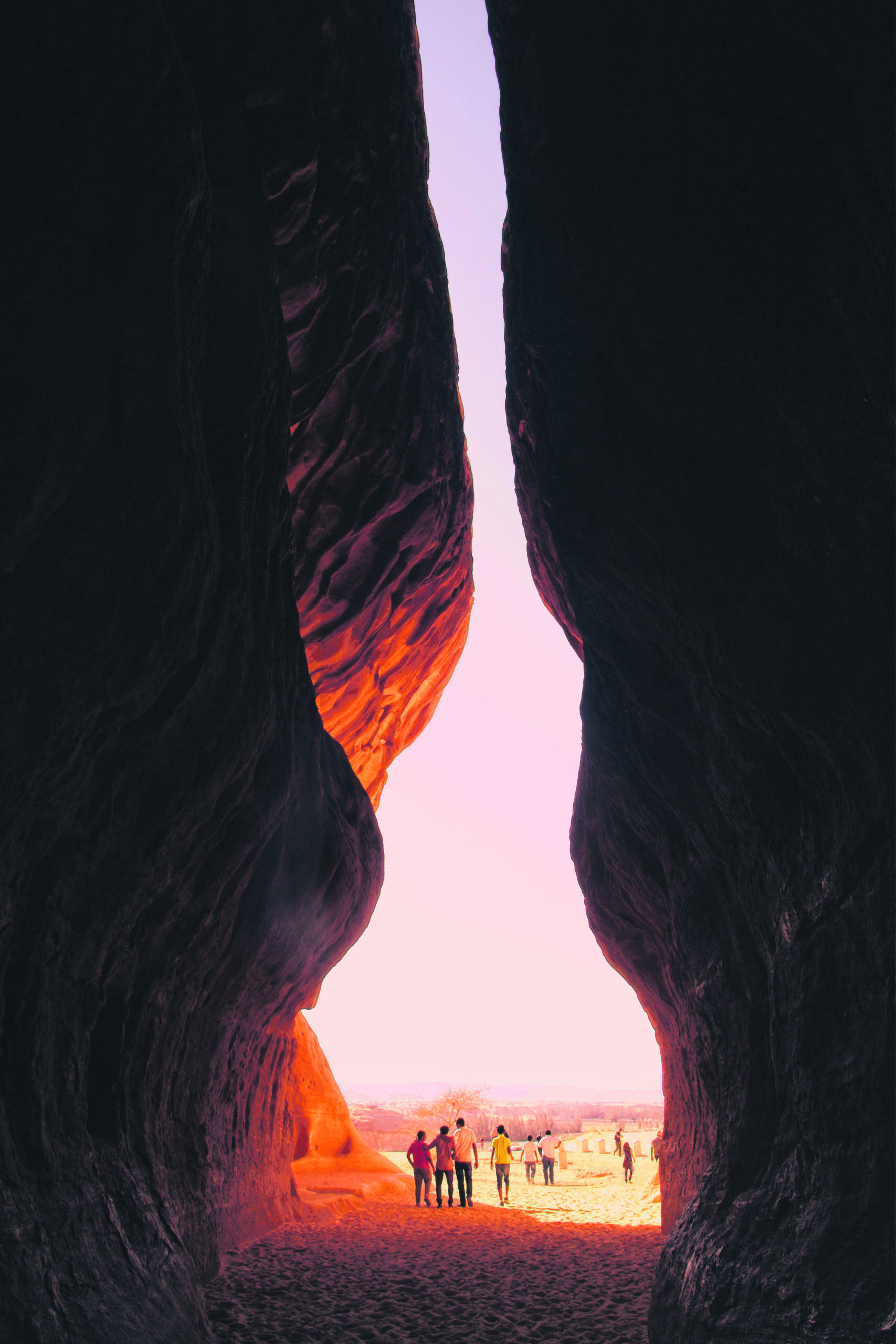 It's a year-round destination
With school holidays to factor into travel plans, it might be reassuring to know that Saudi Arabia has a pleasant year-round average temperature of 32C and 360 days of sunshine. Book a trip over Easter or Christmas and the sky will be blue and temperatures balmy.
So, whether you choose to luxuriate on the islands' silky white beaches, snorkel among rare tropical fish and coral or enjoy a boating excursion to the outer archipelagos, you can rest assured that the day won't be curtailed by gloomy skies.
Those concerned about the heat needn't worry, either, as there's plenty of shade and ample opportunity to enjoy The Red Sea's cool coastal breeze.
It's a wildlife wonder
With its location on the sun-drenched west coast of Saudi Arabia, the region is home to an abundance of fascinating wildlife. The shoreline, in particular, plays host to a wide variety of fantastic birdlife, from the rare sooty falcon to a nesting island inhabited by osprey. Guests can watch nature take flight from the water, land or the comfort of their hotel's private balcony and return home with a budding interest in our feathered friends.
You can be the first to absorb this country's history
Travellers today are hungrier than ever for authentic experiences, and stepping off the beaten track on a bespoke private tour led by a local tribesperson is just one of the ways visitors can get a real taste of Saudi Arabian culture.
Start off with a 45-minute drive to the foot of the Hijaz Mountains, a chain of peaks that stretches 600 miles long. Hikes for all ages and abilities are available and will be led by a member of the local tribespeople.
Listen as the guide shares fascinating stories about the region and points out native flora and fauna. They'll guide you to a selection of incredible lookouts and they may even pick fruits from the trees for you to taste along the way.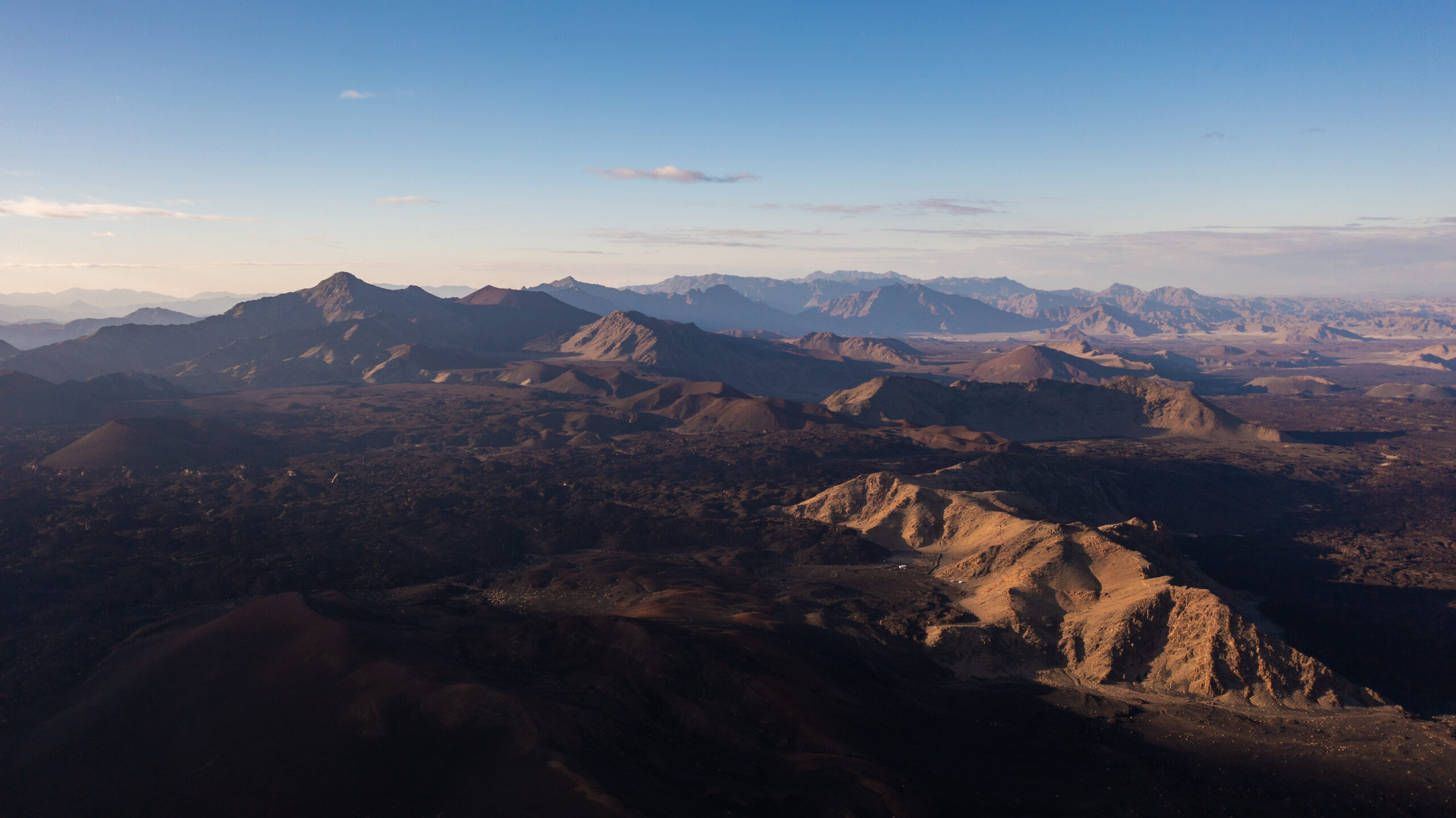 There's plenty to discover above and below sea-level
Calling water babies of all ages — The Red Sea is perfect for families who enjoy getting out onto crystal-clear seas. Saudi Arabia's Al Wajh lagoon is home to the world's fourth-largest barrier reef, and thanks to the low tourist numbers and the heat-resistant properties of the corals, this magical marine world is thriving.
What's more, dive sites have been carefully selected based on environmental assessments to ensure the long-term safety of the underwater ecosystem.
But diving isn't the only way to experience it. Here are three exhilarating water sport adventures to enjoy as a family.
Snorkelling
Not everyone wants to squeeze themselves into a wetsuit and scuba dive deep under the ocean. Here, you can see a kaleidoscope of colourful tropical fish and thriving coral simply by snorkelling on the surface of the Al Wajh lagoon. Waters are calm, clean and safe for all ages.
Sea kayaking
There's something special about kayaking in The Red Sea, where you can spot rare birds, such as the sooty falcon or crab plover, as they fly above, as well as the Hijaz's soaring mountain peaks off on the horizon. You're in good company on the water, too. Look out for whales, spinner dolphins and turtles swimming by. You'll also get a healthy workout.
Diving
Tip backwards into the turquoise waters and be in the company of 314 coral species and 280 species of fish, where rare marine life, including halavi guitarfish, spinner dolphins and hawksbill turtles, can be seen swimming in their natural habitat. Hop on a boat and encounter schools of up to 100 bumphead parrotfish (the world's largest parrotfish), zebra sharks and even the odd dugong, not to mention rare turtles, rays and whale sharks.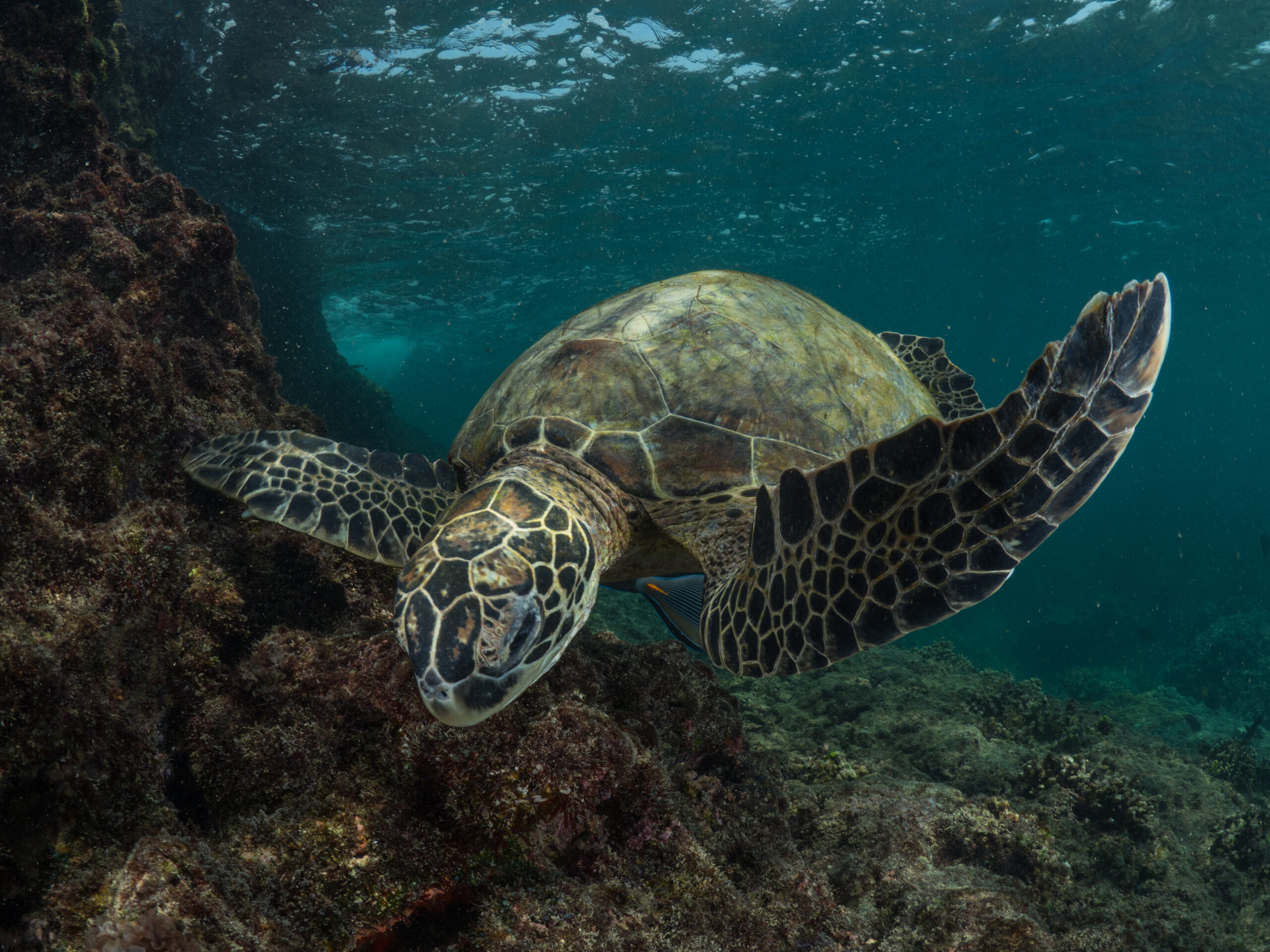 You'll be helping to save the environment
The Red Sea's sustainability masterplan involves much more than just a ban on plastic straws.
Everything from rare birds to wild mangroves and pristine beaches will be enrichened, with only 1% of land being developed on, while the entire destination will be powered with 100% renewable energy, 24 hours a day.
Electric and hydrogen cars will replace petrol- and diesel-fuelled vehicles and there's a pledge to be 100% carbon neutral once operational.
Meanwhile, all leisure facilities have signed up to a zero-waste policy and a ban on single-use plastics, meaning families might have some new eco-friendly habits to put into practice once they get back home.
These measures are informed by the largest environmental survey ever conducted by a development company, an endeavour that was undertaken to ensure that both the wildlife that calls The Red Sea home and the region's local communities are supported as tourism grows.
There's plenty for the whole family to enjoy
Even your grandma will love The Red Sea. It's a bold claim, but those considering an extended family holiday, where grandparents (or other elderly relatives) come along for the ride too, will be hard pressed to find a more accommodating location.
Get a taste of local cuisine and Arabian hospitality on a cultured visit to one of the nearby towns and villages, while other family members enjoy a day-long mountain hike, spotting wildlife and ancient rock carvings along the way.
Alternatively, relax by the pool in the lap of luxury while the rest of the tribe go scuba diving and discover ancient shipwrecks. Everyone can do everything on their to-do list before reconvening for dinner.