PAID CONTENT
From thriving barrier reefs teeming with coral and tropical fish to soaring mountains and stunning dune deserts, here's a taste of the amazing animal encounters that await in The Red Sea
Deep in Saudi Arabia's Reem Valley, on a sandy track snaking between a clash of blood-red mountains and golden dunes, Marwan Aljuhani is eyeing up a train of camels that's formed a temporary roadblock up ahead. Switching the jeep's engine off, he steps out into the warmth of the morning sun, watching the curious herd stride closer towards us.
"In the Qur'an, God calls the camel one of his greatest creations and we call them 'Ata Allah' — the gift of God," says the destination expert, who guides visitors along the west coast of Saudi Arabia. "For me, they sum up the most important things in life, and they give us milk, food, clothing and, traditionally, transport. They bring so much life to the desert."
What soon becomes apparent to those visiting this vast swathe of the Arabian Gulf is how wild and primal the desert really is. One minute, the camels are grazing under woozy date palms, with falcons hunting sandgrouse overhead and foxes slinking into the shade behind scattered rocks. The next, Aljuhani's 4×4 is surrounded by curious ungulates: they stare into the wing mirrors, checking their wonky teeth, perhaps, but also seeking out parts of the bonnet on which to scratch their haunches.
"There's so much to be discovered for international visitors here, but also Saudis and, at times, camels, too," jokes Aljuhani, as one particular beast approaches him nose to nose for an extreme close-up. "An experience like this takes you into a landscape that really couldn't be anywhere else in the world."
This lunar-like desert, where everything from quail and buzzards to Arabian wolves, dromedary camels and snakes roam freely, is Aljuhani's backyard, and it's unpredictable wildlife encounters such as this that make the west coast of Saudi Arabia such an absorbing place to explore. It's hard to believe, then, that tourism has barely reached this part of the world. Change, however, is just around the corner.
That's because the region will soon unveil an ambitious luxury tourism development, known simply as The Red Sea, later this year. Covering 10,800sq miles of dramatically changing landscapes 300 miles north of Jeddah, it'll comprise an archipelago of 90-plus islands, a thriving coral reef system (the fourth largest in the world, no less) and more than 50 dormant volcanoes.
Add to that dreamy blue lagoons, craggy mountain peaks and ochre-hued desert sands, within which visitors can abseil from the top of cliff faces or go on electric ATV safaris through red granite canyons.
What's more, every inch of these landscapes will be protected by sustainable initiatives designed to enhance the environment. Even the new international airport, which opens this year, will be powered by 100% renewable energy. And when the development is completed in 2030, there'll be Championship golf courses, entertainment venues and 50 high-end hotels from leading luxury chains.
Sooner than that, though, the desertscape will see three sustainable resorts open this year and those who do arrive will find the area blessedly isolated, its dunes, hills and wadis (river valleys) untouched by other visitors.
One of the first to open this spring will be Six Senses Southern Dunes, a 76-room property that will unlock the desert landscape and its nature-led experiences for an entirely new audience. Then, next year, the dune-filled interior will welcome Desert Rock resort, a luxury property with villas and suites intricately built directly into the bones of the mountains.
Aljuhani is excited to welcome guests to this wild expanse of Arabia he calls home, though even he continues to discover unexpected highlights.
"Our guiding principal is our senses," he says, picking up a doum nut from the desert floor and shaving its thick shell with a sharp stone — changing the colour from chocolate brown to peanut. "The sounds and smells here lock in your memory. This tastes like caramel and is delicious with fresh yoghurt. Now, come, please eat."
Hospitality has long been second nature in Saudi Arabia, but now The Red Sea is offering a chance to experience the region's diverse landscapes like never before. But spotting camel herds in the Reem Valley or following fox and wolf tracks on e-bikes aren't the only wildlife adventures on offer. Here are three other ways to acquaint yourself with the natural world during a holiday to The Red Sea.
Scuba dive with creatures of the deep
"The Red Sea offers everything an avid diver or snorkeller could ever wish for," says Warren Baverstock, Red Sea Global's senior director of marine life, who stepped into his first pair of flippers 30 years ago, but has since dived the world over.
On this morning's excursion, he's seen moray eels and Napoleon wrasse, plus shoals of ornamental fish and an abundance of soft corals. "There's something new to see on every dive here — it's an extremely healthy reef system," he says. "Today was my favourite, but next week, I'll have a new one because there's always an incredible story to discover below the surface."
The Red Sea's first commercial dive centre will open this year at Nujuma, a Ritz-Carlton Reserve resort on Ummahat Island. Chief among the reasons to dive or snorkel Saudi Arabia's Al Wajh lagoon is to encounter a whale shark, which tend to visit between May and July, or the much rarer tiger shark.
The world's fourth largest barrier reef is a happy hunting ground for the macro-predator and this is the one that tops the bucket list of most divers, says Baverstock. "Luckily for us, we have literally miles of pristine dive sites that have only just been mapped. Up until now, it's been unexplored, so the fact we're opening up the lagoon's archipelago of 92 islands to the world means anyone who visits The Red Sea is in for a real treat."
It might take some time to locate a tiger shark, but other creatures in the archipelago are far less elusive. Endangered hawksbill and green turtles nest regularly on Waqadi Island, one of nine designated as special conservation zones, but they can also be seen swimming beneath the surface on a dive safari.
"Imagine snorkelling on Waqadi's outer reef to where it drops down to a 65ft-deep coral garden and seeing turtles at play," adds Baverstock. "It's a sight you'll never forget."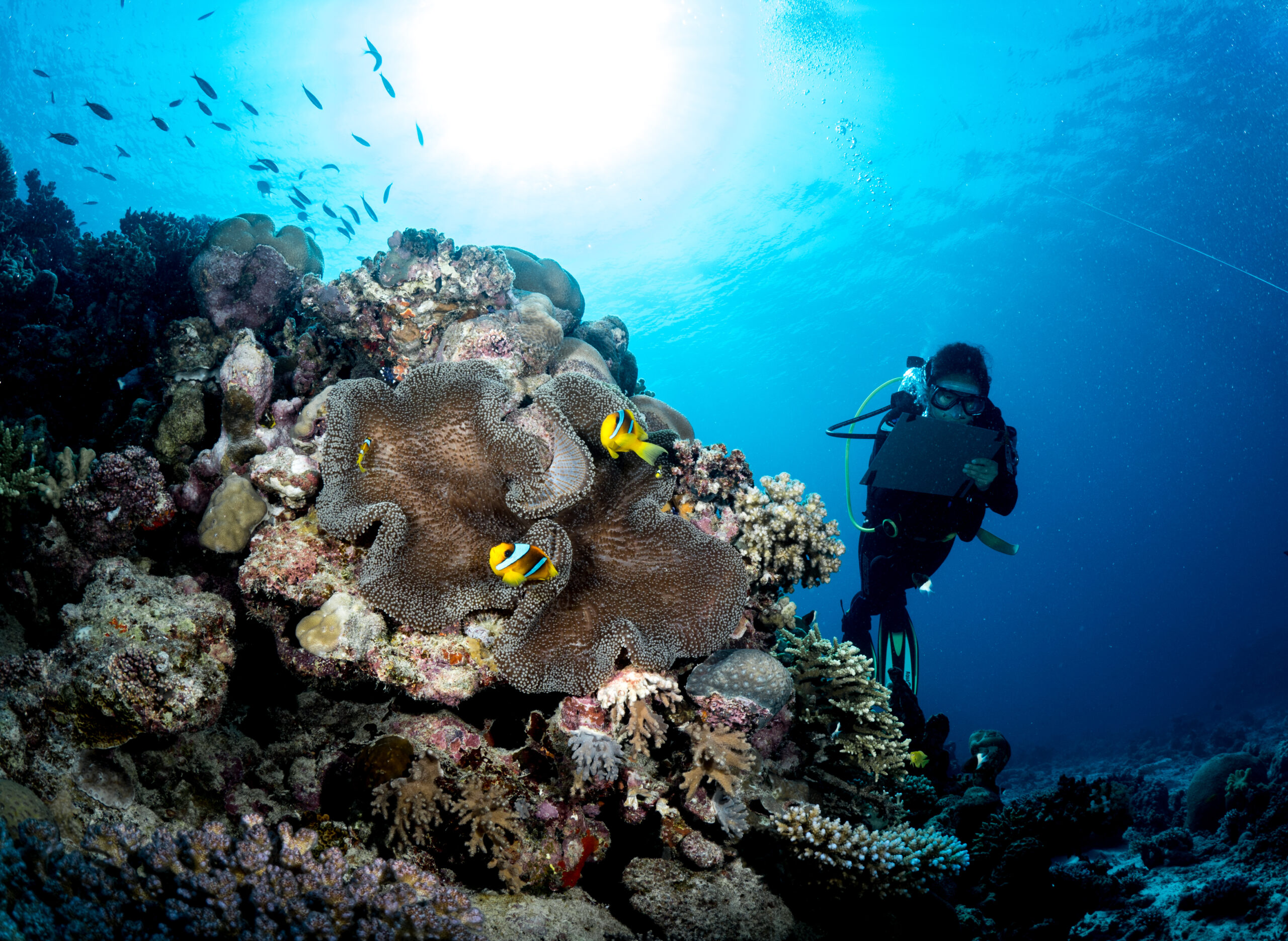 Spot exotic birds amid The Red Sea's mangroves
Along the coast of The Red Sea, a band of beach-fringed mangroves teems with life. Crab plovers, dressed in black and white as if suited for dinner, flamingos, herons and spoonbills all mingle among the collision of lime green leaves on powder blue sea and golden sands, fishing amid the roots and shrubs. Standing quietly on the shore taking in the scene is Dr Licia Calabrese, Red Sea Global's senior bird manager.
"The Al Wajh lagoon is rich with fish and there are many predators off the coast, so rare species nest here and seek protection amid the mangroves," she explains. "That makes it ideal for birdwatching."
As the day starts to cool towards sunset, activity steps up around the half-submerged trees and other birds begin to appear fleetingly: sooty gull, white eyed gull, spoonbill, heron and mangrove reed warbler, to name a few. The ornithologist spends her days satellite tagging the birds and recording migration patterns, but soon she will have extra company — carefully selected parts of the mangroves will soon open for ecologically sensitive and educational birdwatching tours by kayak.
"Birds breed here from May to October, so that's the best season for bird enthusiasts to come to see what The Red Sea has to offer," says Calabrese. "The variety is impressive and being on the main north-to-south migration route, there are plenty of species to discover."
But there are conservation challenges here, too, of course. The sooty falcon is one of the most important birds in the Arabian peninsula and yet it's vulnerable to extinction. "As long as we show respect for the birdlife here, there's hope," she adds.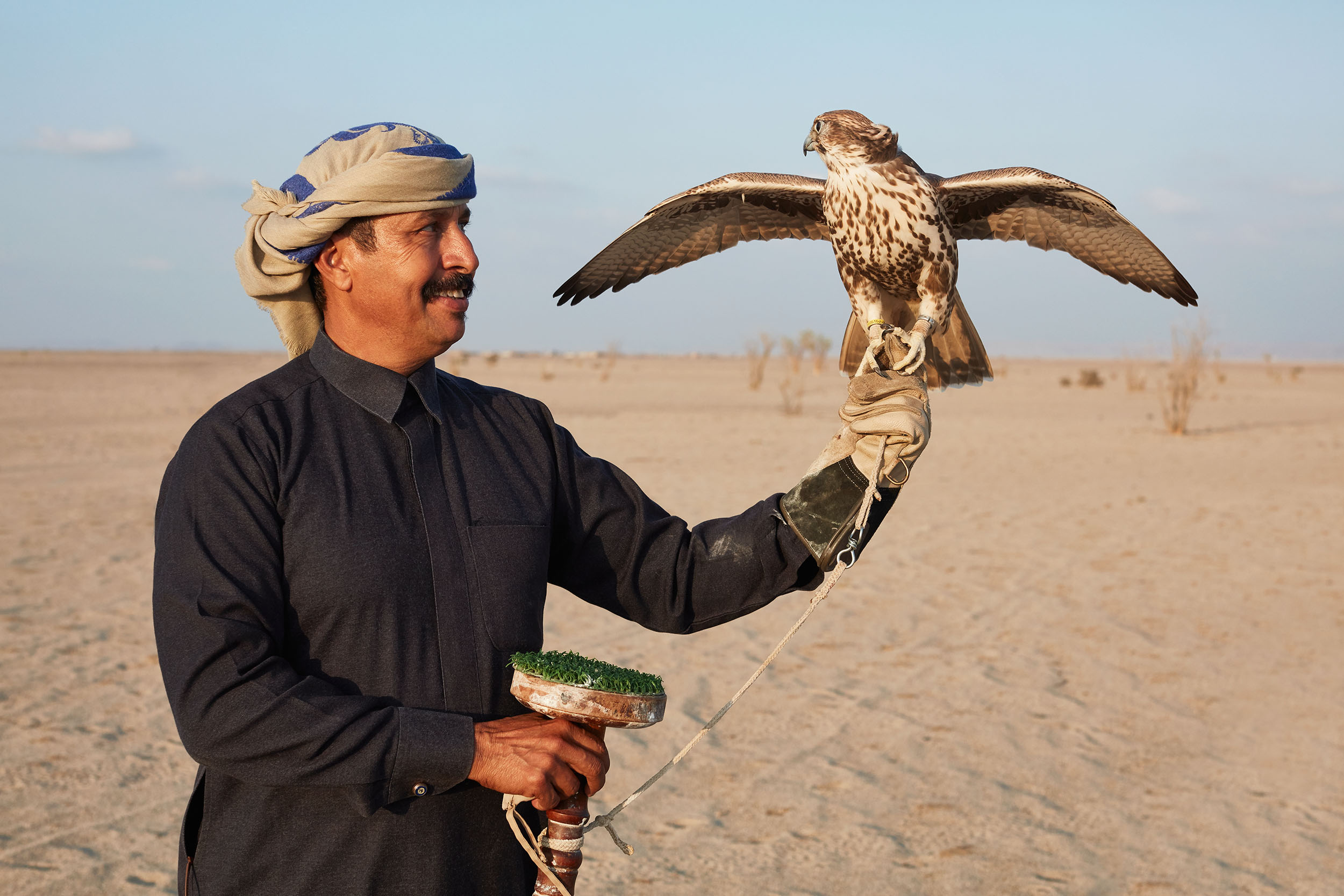 Meet the cuddly critters of Habees Sands
Around an hour or so inland from Calabrese's 'office' is the Habees Sands, a place that perfectly encapsulates how abruptly landscapes can change here in The Red Sea. Located within the Southern Dunes, this is where many of the destination's inland activities will take place: as well as mountain biking and stargazing, visitors can go on expeditions to learn how to survive using ancient methods.
It may appear that little survives here, but the exact opposite is true. Caravans of camels emerge over dune tops, and falcons and eagles stop on tree branches to scout the area for food.
Arabian red and fennec foxes scurry to and from holes dug deep beneath the sand and wizened farmers appear as if out of nowhere, shepherding and leading goat herds across the scrub.
"This is a theatre of adventure, but it's not somewhere that's going to be turned into a place for man-made thrills," says Olly Wood, head of activities and outdoors for Red Sea Global. "There'll be no dune bashing here. Instead, there'll be hikes to camel paddocks, desert picnics at sunset and walks to learn more about the flora, fauna and ecology of this landscape."
As well as the herds of Arabian camels, the desert also supports an Ark's worth of insects and there's just as much wonder to savour during an entomology safari — this is a realm of scarab beetles, scorpions, spiders and ants.
"Mother Nature's indication that all is well here is the population of bees," says Wood. "And it shows through the cultural heritage of the area. In the mountains, you can see terracotta apiaries and beehives made by hand. These are triumphs of man and nature living in harmony."