PAID CONTENT
As The Red Sea prepares to welcome its first visitors, meet the experts on a mission to make this brand-new luxury destination on the west coast of Saudi Arabia a beacon of sustainable tourism
Approaching Waqadi Island by speedboat across a turquoise sea, a brilliant white sandbar reveals itself on the horizon. Adjacent to it is a pearl of a tropical island, uninhabited apart from nesting hawksbill turtles and nesting crab-plovers. Draw closer and another shape slides into view: off Waqadi's coral edge, a lone scuba diving boat bobs gently on the tide.
On board, by the prow, in sun hat and sandals, is Dr Sander den Haring. A trailblazing scuba diver, he has spent the morning mapping out a virgin dive site on off the west coast of Saudi Arabia — a coral maze that has never seen a snorkel or pair of human fins before. To Dr den Haring's eyes, the softly coloured garden beneath the surface isn't just a living aquarium brimming with seasonal aggregations of snapper, grouper, wrasse, eel and larger pelagics like dolphins and sharks, it's a pristine diving and snorkelling realm as good as any other on the planet.
"This stretch of reef is mind-blowing, and one of the best I've ever experienced," he enthuses. "Divers long to tick things off their bucket list and this is a hunting ground for the rare and elusive tiger shark — that's like seeing a rhino on safari."
Waqadi forms part of the world's fourth-largest barrier reef system, but it's also one component of an ambitious luxury tourism project that will be unveiled to the world later this year. Known simply as The Red Sea and located more than 300 miles north of the city of Jeddah, its opening will be a significant milestone for a destination where tourism is still in its infancy.
The development covers a 10,800sq mile atlas of pristine islands, atolls, reefs and mangroves, but also of soaring mountains and vast dune deserts, million-year-old volcanoes and magnificent canyons. An abundance of high-octane adventure activities, from kayaking and scuba diving to hiking, mountain biking and rock climbing, will allow international tourists to be some of the first to experience these breathtaking landscapes.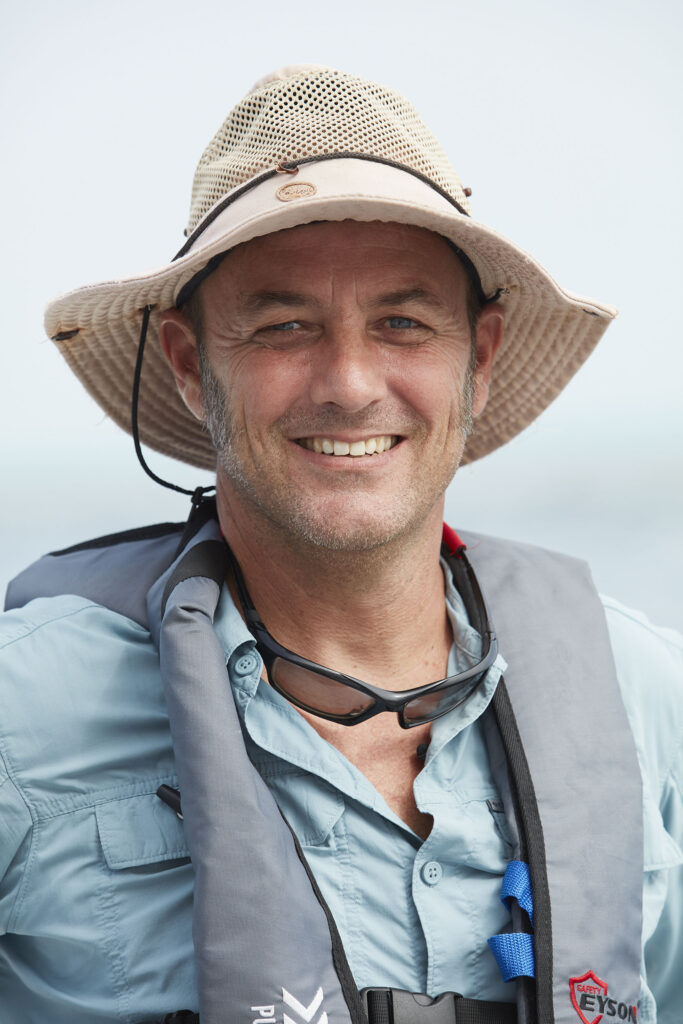 On paper, The Red Sea is too vast to comprehend. The giga-project won't be finished until 2030, when it will comprise championship golf courses, entertainment venues and 50 high-end hotels, the first of which will welcome tourists this spring.
Getting there will be a breeze, too, thanks to the brand-new Red Sea International Airport, where as well as connections to Dubai and other cities around the Arabian Gulf, guests will be able to jet in from the UK, Europe and Asia.
While The Red Sea has big ambitions to become a pioneering luxury tourism destination, boasting myriad high-end features to lure today's experience-hungry travellers, running through the development like a thread is one more key tenet. Its investment in scuba diving schools and marine education, as well as a commitment to creating jobs in solar farms and dozens of other sectors, is intended to make The Red Sea a leader in the field of sustainable development. And the ultimate goal is to teach its guests why all this matters.
Already, multiple benchmarks have been set. To ensure the ecosystems along this nook of Saudi Arabia continue to shine, the project aims to be powered by 100% renewable energy — international airport included. Electric and hydrogen cars will replace petrol- and diesel-fuelled vehicles and there's a pledge to be 100% carbon-neutral once operational.
New marine spatial planning software, meanwhile, has been invented by King Abdullah University of Science and Technology in Thuwal to ensure that, as the development grows, The Red Sea will continue to protect the region's biodiversity. What's more, of the 90-plus islands scattered along the coastline, only 22 will be developed on, leaving three-quarters of the Al Wajh lagoon untouched — the equivalent of designating the entire region a Marine Protected Area.
"Our aim is to set new standards in sustainable development, respecting the natural world, creating opportunities for the local communities and protecting the destination for the future," says Raed AlBasseet, Red Sea Global's chief environment and sustainability officer. "We aren't planning our sustainability targets for the future. We've already begun our journey to reaching our sustainability goals."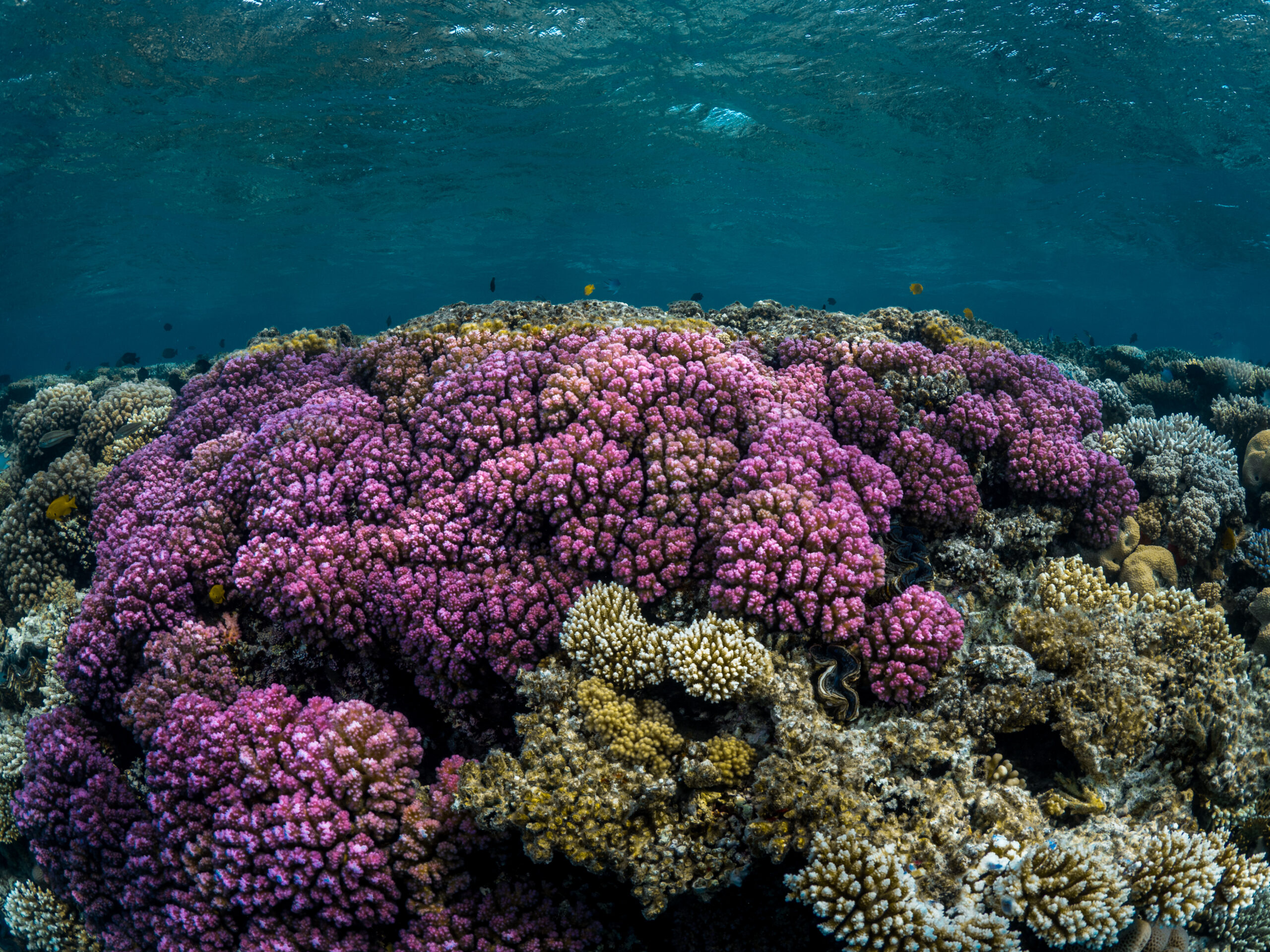 The islands and coral reefs aren't the region's only ecological gems. Indeed, guests will be able to spot a diversity of wildlife across The Red Sea's desert interiors, mangroves and salt marshes via private tours or even from the comfort of their hotel's private balcony.
Many rare species of birds migrate here during the cooler months between October and April, making it a haven for enthusiasts like Dr Licia Calabrese, Red Sea Global's senior bird manager. "These are mangroves that no one has ever explored before," she says, looking towards a channel snaking through the seagrass, perfect for paddling along in a kayak or canoe. "To come here is to discover how the circle of life exists above and below the water."
Around her, on the sands and between the surf and sky are a field guide's worth of birds: long-beaked Eurasian curlews, rainbow-lipped cattle egrets, white-eyed gulls, the rarely seen red-billed tropicbird and beautifully plumed ospreys.
Dr Calabrese's job is to examine the birds that call The Red Sea home, as well as helping to protect those that are vulnerable to extinction. For example, she's spent the last two years satellite tagging sooty falcons, Arabia's most totemic bird, to monitor their numbers. Dr Calabrese has also covered more than 300 miles to identify over 25,000 breeding pairs and to help better map their crucial blue carbon habitats (for the uninitiated, fish-rich mangroves support ocean recovery and help fight climate change). Soon, she'll trial nest boxes to encourage pairs of sooty falcons, Arabia's most totemic bird, to breed.
"These birds of prey are only found in this part of the world and, so far, we've identified 48 breeding pairs," Dr Calabrese says, before reaching for the binoculars hanging around her neck — any meditative thoughts are constantly interrupted by sudden flutters on the lagoon. This time it is a gangly reef heron; keeping the mangrove commuters in sight is now second nature to the ornithologist.
Whether you're floating above the fluorescent coral or exploring the dunes and mountains where brown-winged falcons spiral, it's clear to see that The Red Sea is a fresh start, not just for Saudi Arabia's natural heritage, but for regenerative tourism projects around the globe. All is change here, and yet the appeal of the Red Sea coast is the same as it ever was, serving as a reminder of the words of Egyptian poet Hafez Ibrahim, who meditated on its beauty almost 100 years ago. 'I am the sea,' he wrote. 'In my depths, all treasures dwell.'
The hope here is the groundbreaking work being done today will ensure such treasures remain just as glorious in another century's time.
Mutab Alusaimi, tree and plant nursery operation manager, Red Sea Global gives us a sneak peek at The Red Sea's masterplan to grow millions of plants around the region
How important is the role played by The Red Sea nursery?
"It's one of The Red Sea's biggest projects. Currently, the 100-hectare site is home to three million plants and 145 gardeners, but more than 25 million plants will be used to landscape the entire destination. It's likely the largest garden in the Middle East and our main purpose is twofold: to bring nature to the hotel gardens and outdoor spaces, but also to replant native Saudi flora across the desert."
What plant varieties are you growing?
"We've imported more than 1,200 species of plants from countries like China, Spain, Italy, Thailand and Australia so far, but all of these can flourish in The Red Sea's climate. A quarter of what we grow is native flora and we have all kinds of species, from date palms and banana trees to yuccas, as well as arfaj, the national flower
of Saudi Arabia."
Can a nursery in the desert — and on this scale — really be sustainable?
"We use 2,000 cubic metres of water a day, but it all comes from sustainable sources. We also take all our sewage and dirty water across the site and treat it at a plant, so every drop of water is recycled for reuse."