With the recent boom in trail running showing no sign of slowing down, why are so many of today's runners forging a path away from the pavements?
It's no secret that us Brits just love to run. More than half a million people have already put their name in the hat for the 2024 London Marathon ballot (a new world record) and Saturday morning park runs now see around 150,000 runners taking part each week.
But it's not just the pavements they're pounding. Though the country's more rugged routes may once have been the domain of hardcore athletes and adventurers, more and more casual runners are now heading off-road.
According to a 2022 report by RunRepeat, participation in trail running — that's running on anything that isn't a man-made surface — has grown by 231% over the past 10 years, with brands, events and communities dedicated to the sport emerging at an equally impressive pace.
So why are so many everyday runners suddenly choosing to head into the wild? The after-effects of the Covid-19 lockdowns could be one explanation.
"People started to notice all these beautiful places right on their own doorstep [during lockdown]," says Sabrina Pace-Humphreys, running coach and co-founder of Black Trail Runners — a community group and charity that aims to increase the inclusion, participation and representation of Black people in trail running.
"That sense of freedom is something people want to keep experiencing and I think that's why we're seeing this huge surge in interest in trail running."
It's no secret that running is a therapeutic activity. However, according to Deo Kato, running coach at Adidas LDN and a member of Black Trail Runners, this sport in particular has a unique ability to create mindfulness in almost the opposite way, with the ever-changing terrain requiring runners to be more present and in the moment.
"Nature itself is therapeutic and running with other people brings a sense of belonging," says Deo. "When you marry the two, you get that full experience of being part of something bigger than yourself."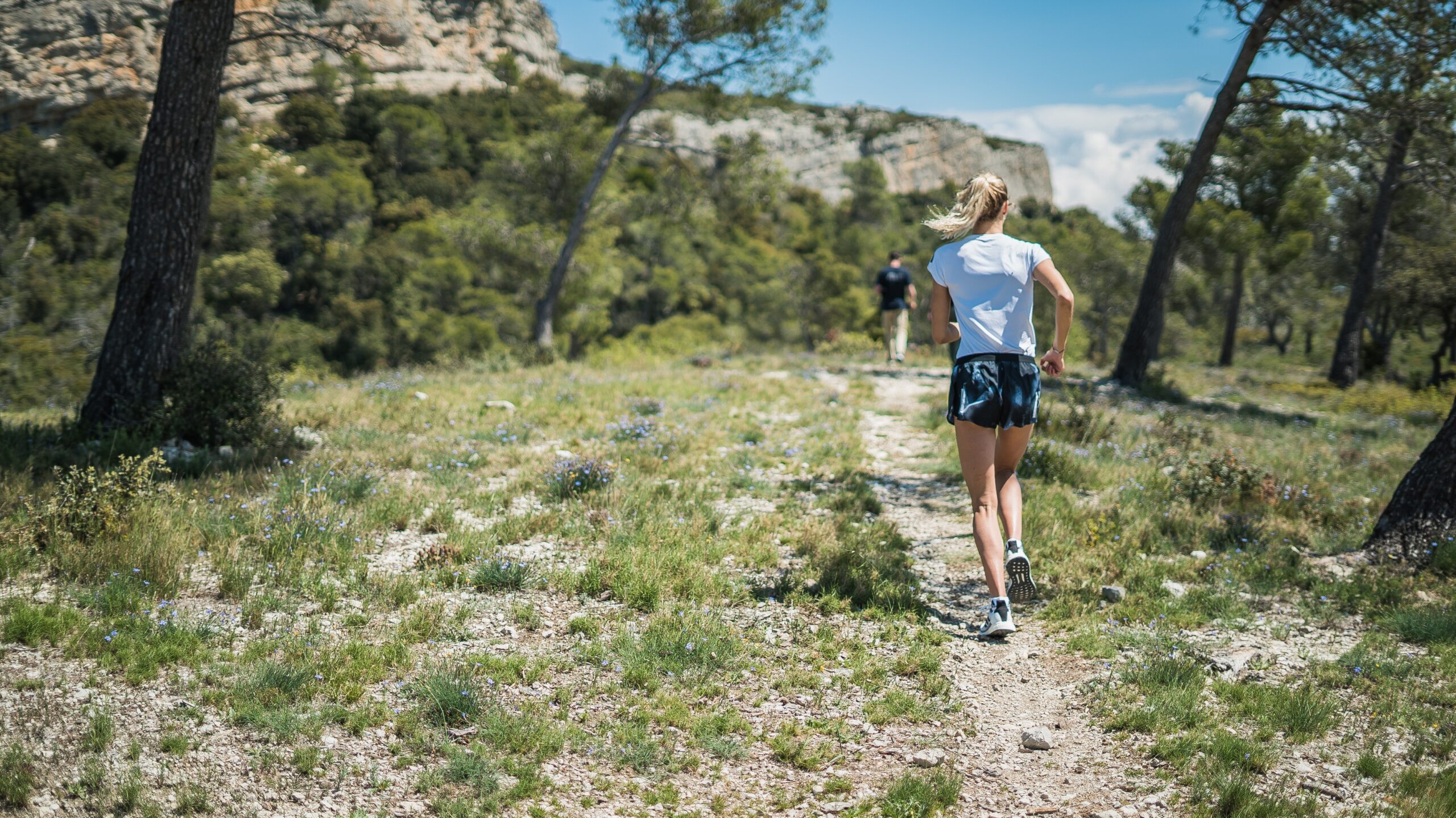 There are physical benefits, too. Trail terrain tends to be more forgiving than concrete roads, meaning less impact on your joints, and you'll also see an improvement in your ABCs (that's agility, balance and coordination).
"There are so many variations of terrain on trails compared to road, these basic foundations are key," says Deo. "Being able to alter your speed, change direction and stay upright if you find yourself off balance will all improve you as a runner."
In essence, trail running is about connection, not competition. "For me, road running feels more competitive. Even at an amateur level, it's about how far or how fast," says Sabrina. "Trail running is just about being out there while appreciating the environment and our place within it."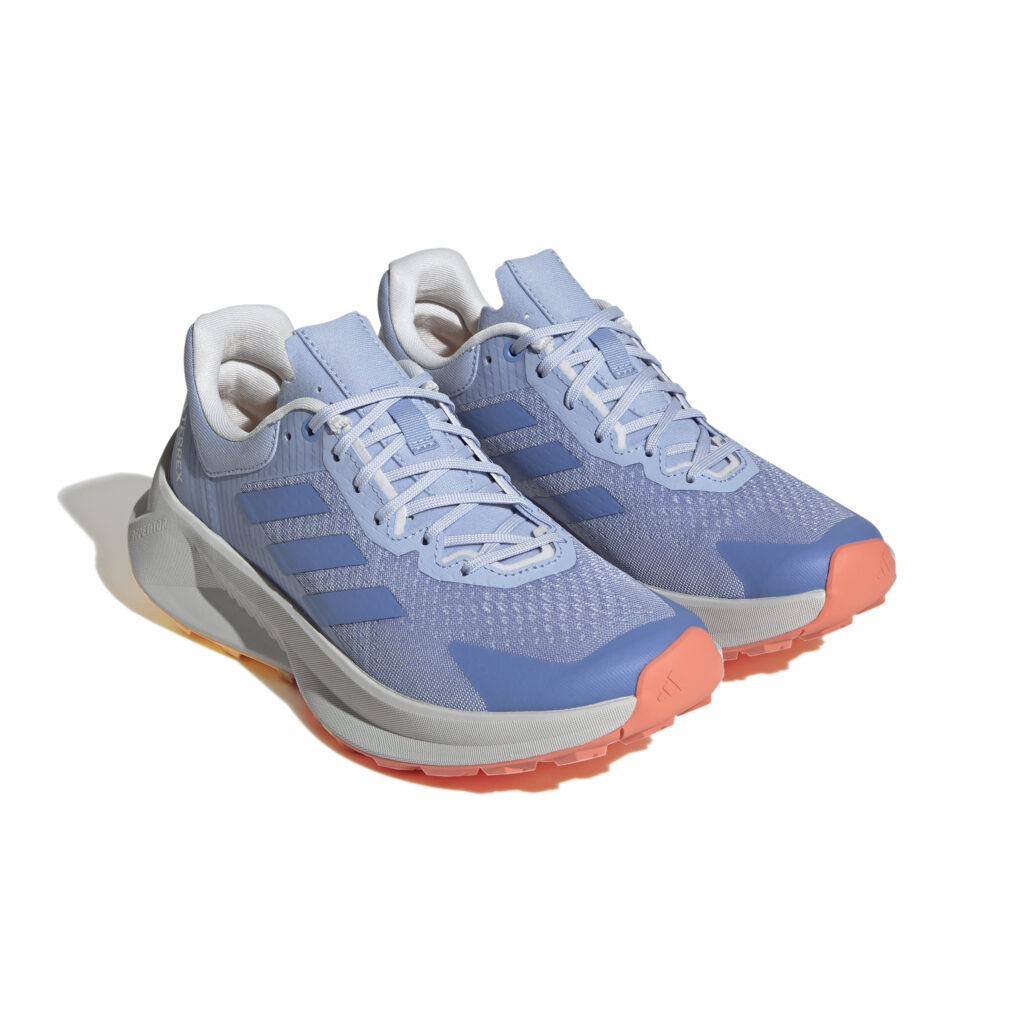 Get the gear
Adidas Terrex Soulstride Flow (RRP: £120)
For those looking to transition into trail running, the right type of footwear is key and your regular runner isn't likely to cut it. This new release from the Adidas Terrex range is a distance-friendly option that allows you to build up your miles on the trail in comfort and style.
Key to the Soulstride's performance is Adidas' Repetitor midsole. The lightweight EVA (ethylene-vinyl acetate) foam material offers comfort underfoot as well as strong shock-absorbing qualities. It's buoyant from the get-go and particularly effective on those joint-jarring downhills.
Combined with a durable Continental rubber outsole that provides reassuring grip across trail terrain, the trainer is ideal for newcomers looking to build their confidence and rack up the miles on their first few runs.
Words by Megan Hughes