Don't let rising energy prices spoil your home's festive scene. Here's how to ditch mains-powered decorations and save some cash this winter
The nights are drawing in and, dare we say it, Christmas is around the corner. However, with rising bills and a worsening cost-of-living crisis on the horizon, many are looking at ways to keep energy costs low — and this could mean many garden Christmas lights won't be twinkling this winter. But by investing in alternatives to mains-powered festive lights, you can ensure your home fizzes with seasonal cheer, all while keeping costs down.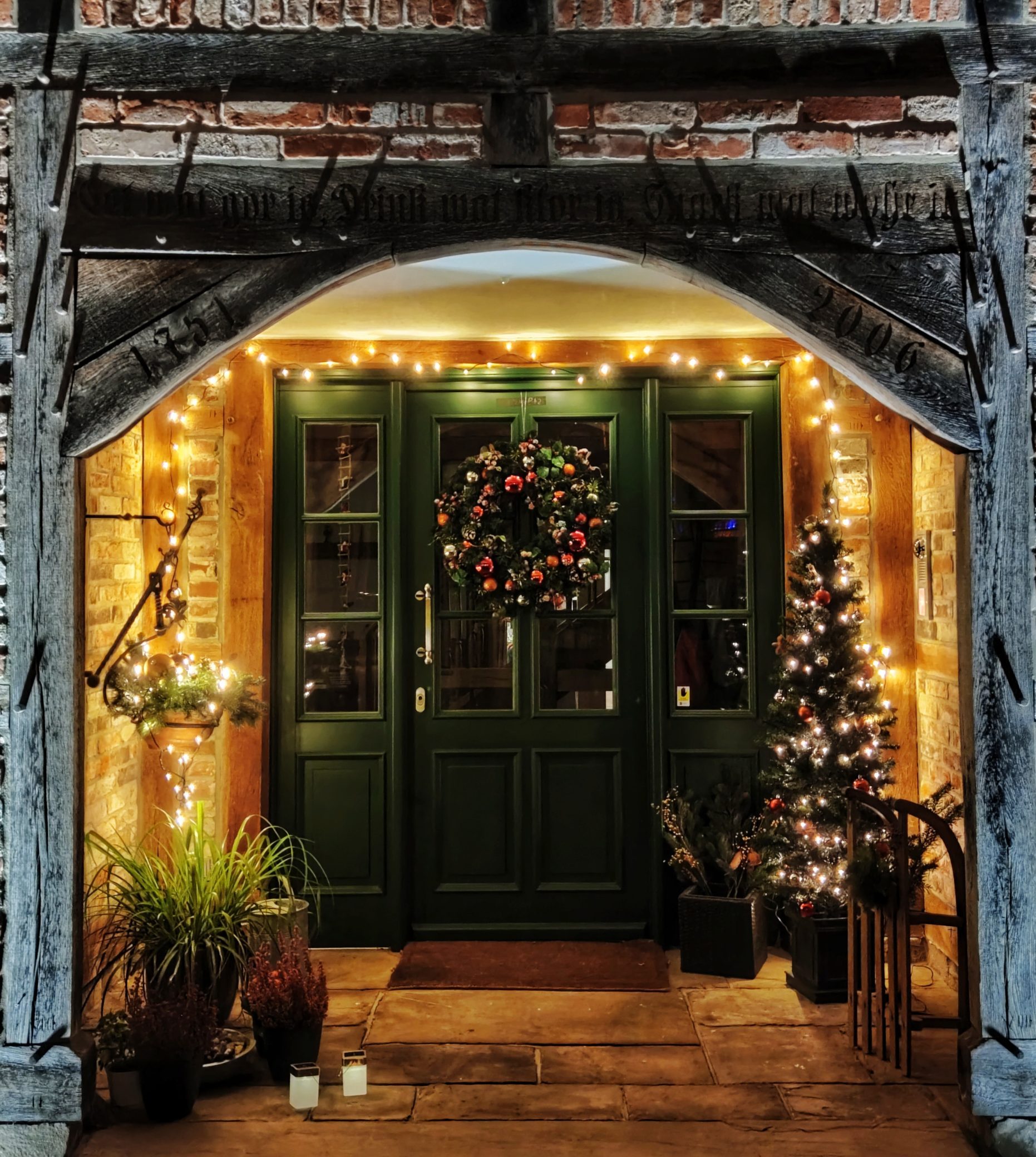 What are the alternatives?
Investing in eco-friendly solar lights can help to transform your garden into a winter wonderland. Buying solar lights won't break the bank as they cost nothing to run but make sure you invest in a durable set so they can survive any inclement winter weather. There's a downside to solar lights, however, as in the dark depths of a British winter, they're not necessarily the most reliable option.
Alternatively, you may wish to ditch mains-powered lighting in favour of candles in pretty Christmas lanterns. Candles create the perfect cosy atmosphere and are great if you're looking to find a rustic alternative. Just ensure you're handling candles with extreme care, and maybe stay clear if you have pets or children running about the house.
Battery-powered lights, meanwhile, are another great option. Their beauty is they don't have to be used near a plug socket, giving you more options when it comes to decorating, and there will be no ugly extension leads to spoil your
seasonal scene.
What's the safest option?
Jeremy Carter, company director of Norfolk-based Carter Energy Consulting Ltd, says the answer lies with battery-powered lights. He explains: "With regards to alternatives from mains power-fed lights, there are many options. Most garden centres stock various types and sizes of battery powered LED Christmas lights. Naturally, these will have batteries that require changing during the holiday period."
How much money can you save?
Instead of paying out for fresh batteries each time, a rechargeable battery set may be your most sensible purchase this festive season. A normal battery charger only consumes four watts when charging, which is a very low amount of power. The battery typically takes eight hours to charge, meaning four batteries charged consume 32 watts which — at 40p per kilowatt — equates to 1.3p per charge.
So, if your Christmas display requires 16 batteries which need to be charged twice, your battery charger would consume 10.4 pence worth of energy. In comparison, four sets of mains-operated lights would consume 18 watts per set. Putting these on six hours a day for four weeks would cost £5.18. And by purchasing lights with a built-in timer, there is scope to make further savings.
Jeremy says: "I would also recommend using Christmas lights that turn themselves off after midnight as this will save energy and prolong battery life."
Whichever lighting alternative you opt for, make sure that you use them as per the instructions and if you plan on brightening up the garden, first check that your lights are suitable for outdoor use.
Words by Laura Cooke