Unsure how to let your outdoor space flourish? Bring your small garden to life with a few tips from expert horticulturist Alex Evans, AKA the Goose Green Gardener
Anyone who lives in a house or apartment where green space is constrained will know that a little can go a long way. Whether it's dressing up your balcony with hanging foliage, adding a flash of colour to your front patio with seasonal pansies or adding a small vegetable patch to what little garden space you have, the options for what you can do in a limited area are surprisingly vast.
When she's not on set or running terrarium-making workshops with Jar & Fern, Alex Evans — who runs an Instagram account dedicated to her urban garden — can be found tending to her own modestly sized but colourful green space in her home in southeast London. She shares her tips on how to make the most of your small garden this summer.
How did you get into gardening?
My grandfather was a farmer and had the most wonderful kitchen garden, so he shared much of his knowledge with me — I got my passion for plants from him. He was always so patient with me and relished teaching me his tricks and tips.
What would be your top tip for those just starting out?
Don't worry when things die. It is how you learn, you can always try something else or make notes of what went wrong so it doesn't happen next time. Gardens are seasonal and it is nice to have different things growing throughout the year. Let things die back naturally and see what spaces you have. Fill the gaps as each season comes.
Try to plant in odd numbers — threes or fives (of the same plant) always look good. Imagine you are planting in triangles. And make sure you loosen your roots before planting out!
What hacks have you picked up over the years for making the most of a small space?
Get creative with what space you have — the ground isn't the only place you can plant in. I love growing flowers, herbs and vegetables in fabric grow bags, which can screw into fences or on to walls. You will find a lot of plants don't need a huge amount of soil to grow, if you feed and water them a lot.
Hanging baskets on balcony rails are a great way to maximise space, and putting up a trellis helps climbing plants fill out wall gaps. There are lots of amazing rose and clematis varieties that don't mind being in pots and will spread to cover your tiny spaces with life.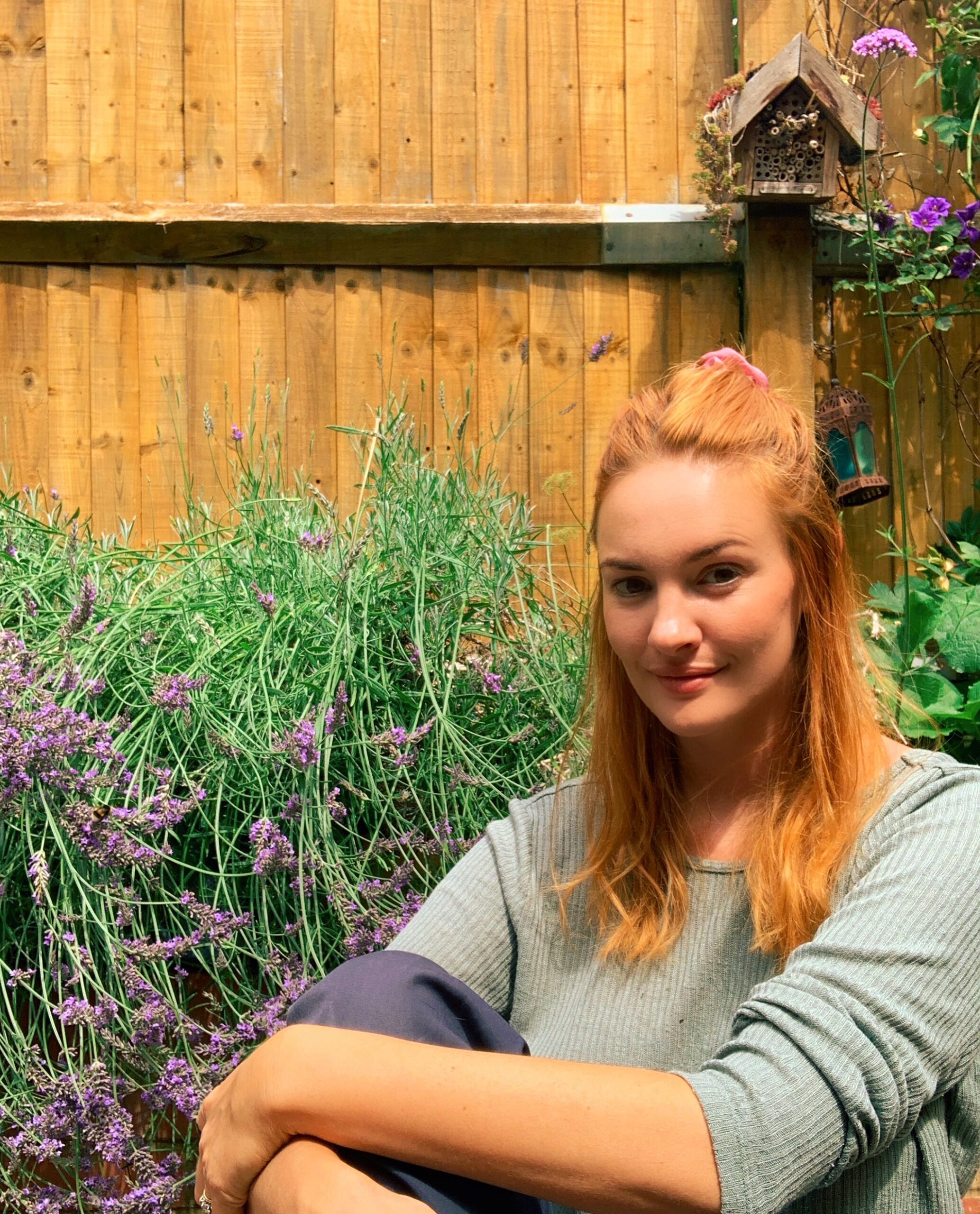 Would you recommend a mix of flowers and vegetables?
Companion planting is a brilliant way to make the best use of your beds and spaces without having to choose just one variety. Lots of vegetables grow well with flowers and herbs. Traditionally, tomatoes grow well with basil while brassicas plant well with marigolds.
The flowers are a natural way to keep pests at bay and give a pop of colour. Be mindful of what you plant though, placing onions and daffodils in the same bed is a recipe for disaster — daffodils are very poisonous and the foliage can look similar to that of onions.
I would always choose a beautiful, edible plant over a pretty flower, but that is just personal preference — for example, tree spinach is a shocking pink and green spinach alternative.
Rainbow chard is a stunning display of colour that is really tasty, and nasturtiums are beautiful, edible flowers with a peppery taste that works well in salads instead of rocket — you can eat the whole plant, including the leaves.
Which plants can thrive in a small garden?
Try to buy plants that vary in height. Having all your plants at just one level can make a space look smaller and crowded.
For sunny small spaces, verbena is lovely for height as the stems are very thin and delicate and can break up the space behind them. Hollyhocks are also great for height and work well in pots and troughs. You can underplant these with petunias to fill the space, if you want something easy and bright.
If you have a very shady area, I would recommend ferns, hostas, acers, calla lilies and foxgloves for different heights and colour. If you want something simpler and easier to maintain, geraniums are always a good go-to.
If you only have a wall or balcony to play with, try to grow tomatoes in summer. Tumbling varieties in hanging baskets are beautiful to look at and easy to maintain.
With small spaces, I would also recommend trying lots of potted plants, they are easy to swap out and move around. You can see what is working where and when.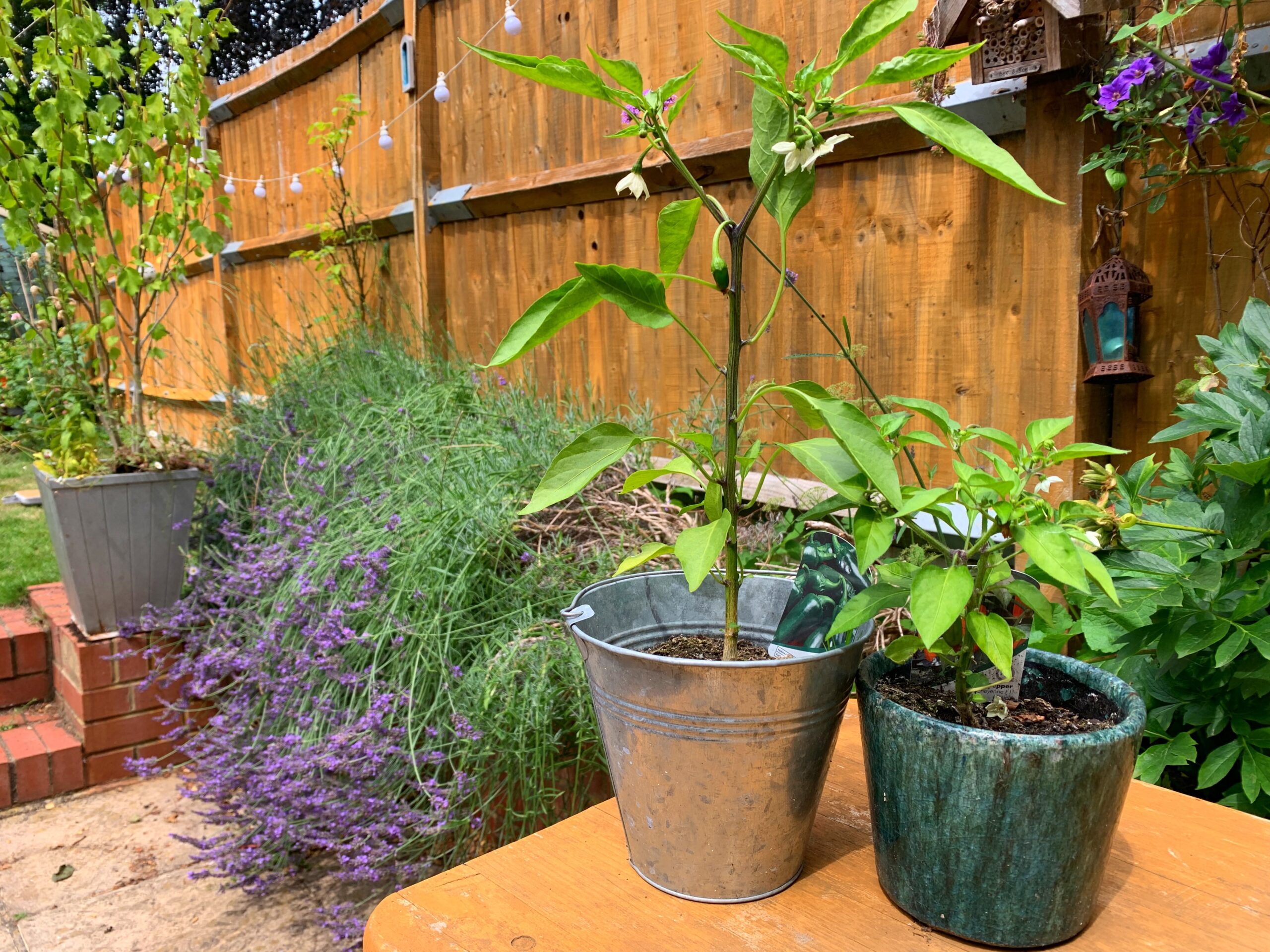 What plants should people prioritise?
I always suggest trying to plant native species. Finding plants that are good for pollinators — bees, butterflies and other insects — is helpful for the planet as well as your garden. Different bee species have varied tongue lengths and if you only have one variety of flower, you will only attract one kind of bee. If you are unsure where to start, lavender is a fantastic beginner plant that's easy to maintain.
What are some of the key obstacles newbie gardeners will probably encounter?
A common mistake is planting things in the wrong place or the wrong kind of soil. Don't worry about that, you can always dig things up and move them somewhere else. Plants are very good at telling us if they aren't happy. If a plant doesn't like its current environment, try moving it to where the conditions are different. You will be amazed at how quickly it bounces back.
Are there any products, tools, podcasts, or books you wish you'd picked up sooner in your gardening journey?
Gardeners' Question Time on BBC Radio 4 is a go-to listen for me. A good pair of secateurs will serve you well. Don't be afraid to cut things back and dead head. It took me a long time to realise that it's OK to be quite harsh. Everything wants to live.
Words by Beth Finney