Is your green space in need of some TLC? An expert reveals how you can transform your backyard in five simple steps.
Spring is in the air: the weather is getting warmer, flowers are blooming and the sun (for the most part) is shining. But while many of us are ready to welcome a new season, is your garden?
Having weathered a cold winter, last year's shrubs and plants are likely in need of attention. Jonathan Webster, a garden curator at the Royal Horticultural Society, has been busy getting the charity's estate at Rosemoor, north Devon, spring-ready.
Here are his five tips to get your garden in shape, too.
Plant roses
Roses not only add colour to your garden but they can also be very hardy, says Webster.
"One way to guarantee great blooms is to plant disease-resistant varieties. Rosa Félicité Parmentier is one of my favourites. It bears white and pink, highly fragrant flowers and is resilient to disease."
Spring is the best time to plant any frost-hardy subject, he adds. "The soil is warming, which helps establish the roots as they come out of hibernation, giving the plant time to settle before the heat of the summer arrives."
Support the plants
Webster says it's easier to add support to herbaceous plants now than when they actually require it.
"As [your plants] start growing in spring, place either metal link stakes or traditional hazel sticks at a height which will eventually be overtaken and hidden by the summer's flowers and foliage.
"Here at RHS Rosemoor, we also use artistic metal bell frames that stay out in the garden all year round, even when the plant has disappeared for winter. These low supports are perfect for Hylotelephium, commonly known as the ice plant."
Enrich the soil
Plants need moisture to thrive and it's a good idea to add mulch to soil now, as it will get more difficult once your borders become full of foliage.
"This has many benefits, such as preventing unwanted plants from taking over to conserving moisture in the soil, which really does help during our dry summer spells," explains Webster.
"Many things can be used [for mulch]: your own compost will add goodness; well-rotted farmyard manure is good for hungry plants like roses; and bark products from garden centres will add a decorative finish."
Design summer beds
When it comes to bedding plants, Webster suggests thinking outside the box.
"Perennials (verbena, gazanias and Argyranthemums) can create drama in a garden for the whole summer. Originating from warmer countries, they require frost protection during winter, so it's best to propagate cuttings in late summer."
He recommends using geraniums, along with gazanias and salvias, to add height and colour. "It's best to plant these once the last frost has gone, which we normally say is the week of the RHS Chelsea Flower Show in May."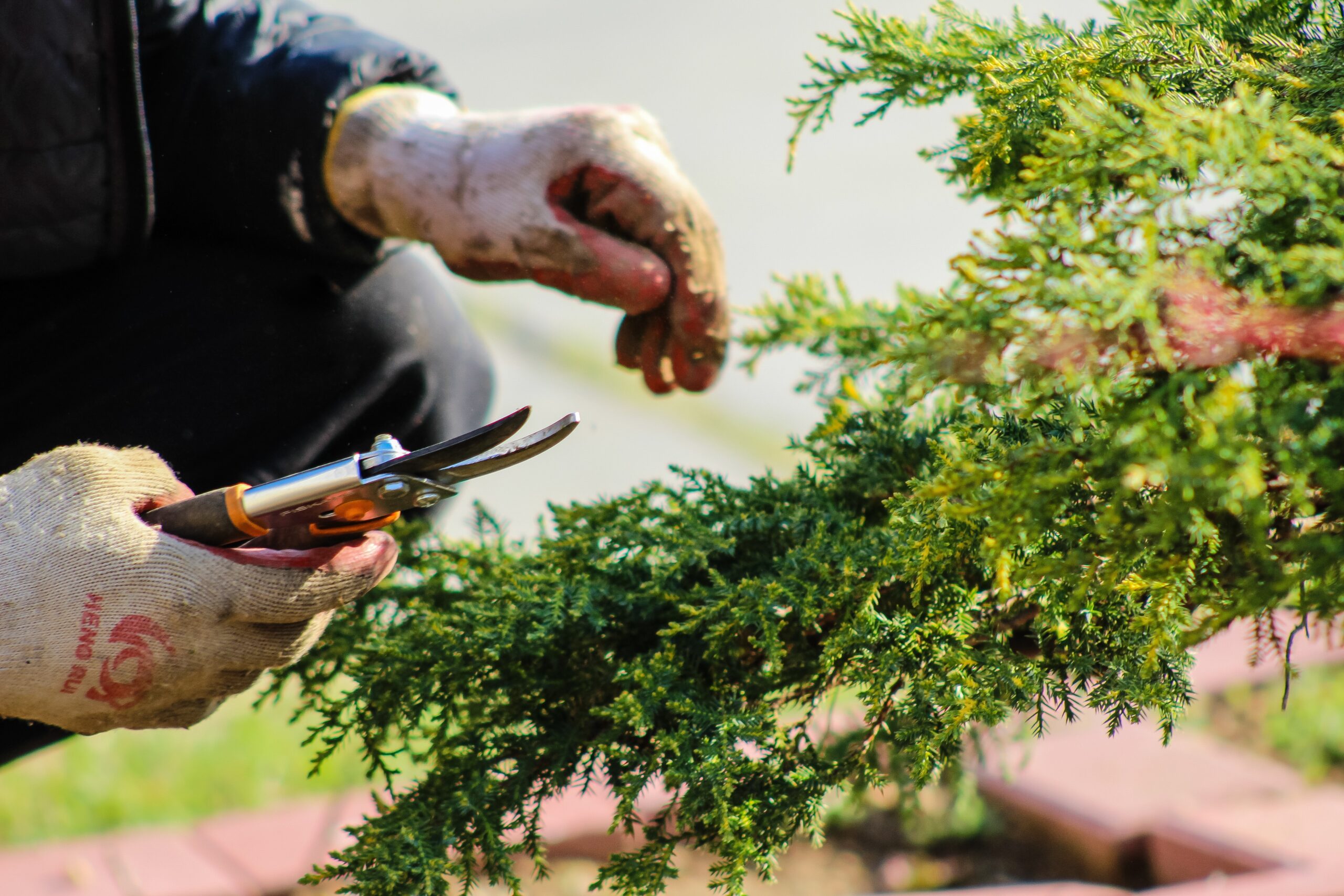 Prune hydrangeas
Many shrubs benefit from having an annual prune, as this helps the plant to flower.
"Hydrangeas enjoy a spring prune. The general rule is to remove a third of the oldest stems, along with any dead wood. However, before you start pruning, get to know your plants as even ones with the same name can differ in how you prune them."
For example, hydrangea paniculata — one of Jonathan's favourites ,which is often known as 'limelight' because of its pale-green flowers — requires different pruning techniques than the common shrubs.
"These flower on the current year's wood so can be pruned to a lower framework in spring," explains Jonathan. "This encourages a lot of vigorous growth, resulting in a great display of flowers in late summer."