Post-pandemic, the need to reconnect with nature has never been more important. Emma Gibbins discovers how to bring the great outdoors into our living spaces.
In an increasingly urbanised and technology-driven world, it's getting harder to feel closer to nature — especially as our days are increasingly spent in front of a laptop. As a result, more and more of us are turning to tactile textures and earthy colour palettes to infuse our homes with the calmness and serenity of the great outdoors.
"For lots of us, the relationship with our homes changed during the pandemic and many of the changes to our daily lives through lockdown have had a lasting effect," says Lucy St George, co-founder of homeware store Rockett St George.
"Since 2020, our homes have had to become more versatile, with kitchens that double as offices and a need for living spaces that provide a stylish sanctuary to rest and reconnect. Amid the chaos, the already growing interior trend of turning to nature for respite has become more important than ever."
Nailing the green effect
As people seek to mimic the relaxing feeling of being outdoors, there's been an increase in the popularity of green palettes. Dani Burroughs, head of product for sofa company Snug, says there's a reason this colour is so on trend. "Green creates an instant feeling of Zen," she says. "There are plenty of ways to style this earthy tone to suit any interior; it's about finding the perfect theme for you."
For a confident yet timeless colour palette, Dani prefers olive as it pairs beautifully with other tones, or as a standalone shade, and encourages green fanatics to elevate the colour by matching the paint on the walls and bringing in plants for added flair. "Let an olive sofa do the talking by styling the room in paler tones and wooden accents," she says. Alternatively, tiered shelving with trail plants on each level is a great way to create a living wall, or place tall potted house plants in the corners of your living room to frame the space with nature.
Jane Rockett, co-founder of Rockett St George, agrees that green is perfect for embracing the beauty of the natural world and that accessories such as vases and lampshades are a great way to add bucolic flourishes to your home without committing to a full renovation. "As well as evoking feelings of balance, vibrancy and rejuvenation, it's also one of the most versatile colours to weave throughout your interior," she says.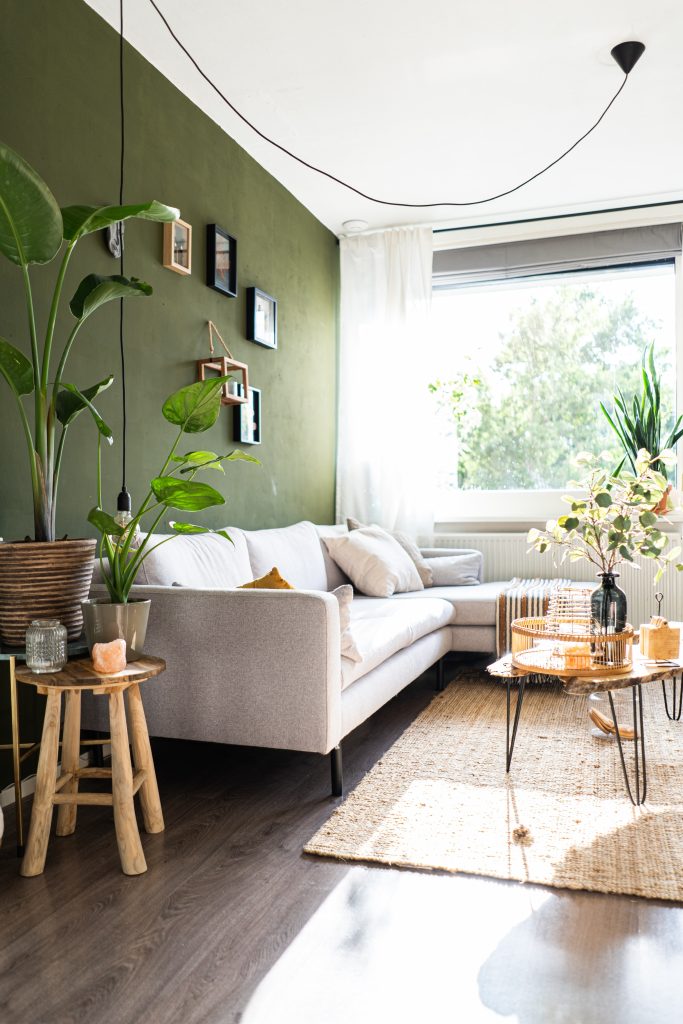 Pastel hues for natural serenity
Joa Studholme, colour curator at paint and wallpaper manufacturer Farrow & Ball, says green isn't the season's only nature-inspired hero. The company recently launched 11 new colours, mainly in terracotta and pastel shades, to bring a sense of calm into your house. "The colours we choose for our home this autumn reflect how we want to capture peace and optimism," says Joa.
Patterns and materials associated with nature create a serene space, agrees Lucy, citing botanical prints and organic, textured wood as great options for a pared-back scheme. For the ideal blend of style and substance, accessorise with solid wooden furniture (to add warmth and texture to your home) and foliage artwork in muted tones like black and white.
Three items to give your home a nature-inspired makeover
Olive-green button-back cushion set
Snug's Rebel cushion set series is as daring — and at the same time subtle — as needed for a sophisticated decor statement. Pick the olive-green shade and pair your sofa with wooden furniture or walls for the ultimate nature-inspired renovation. Complete the green oasis with a plant. Buy the cushion set here.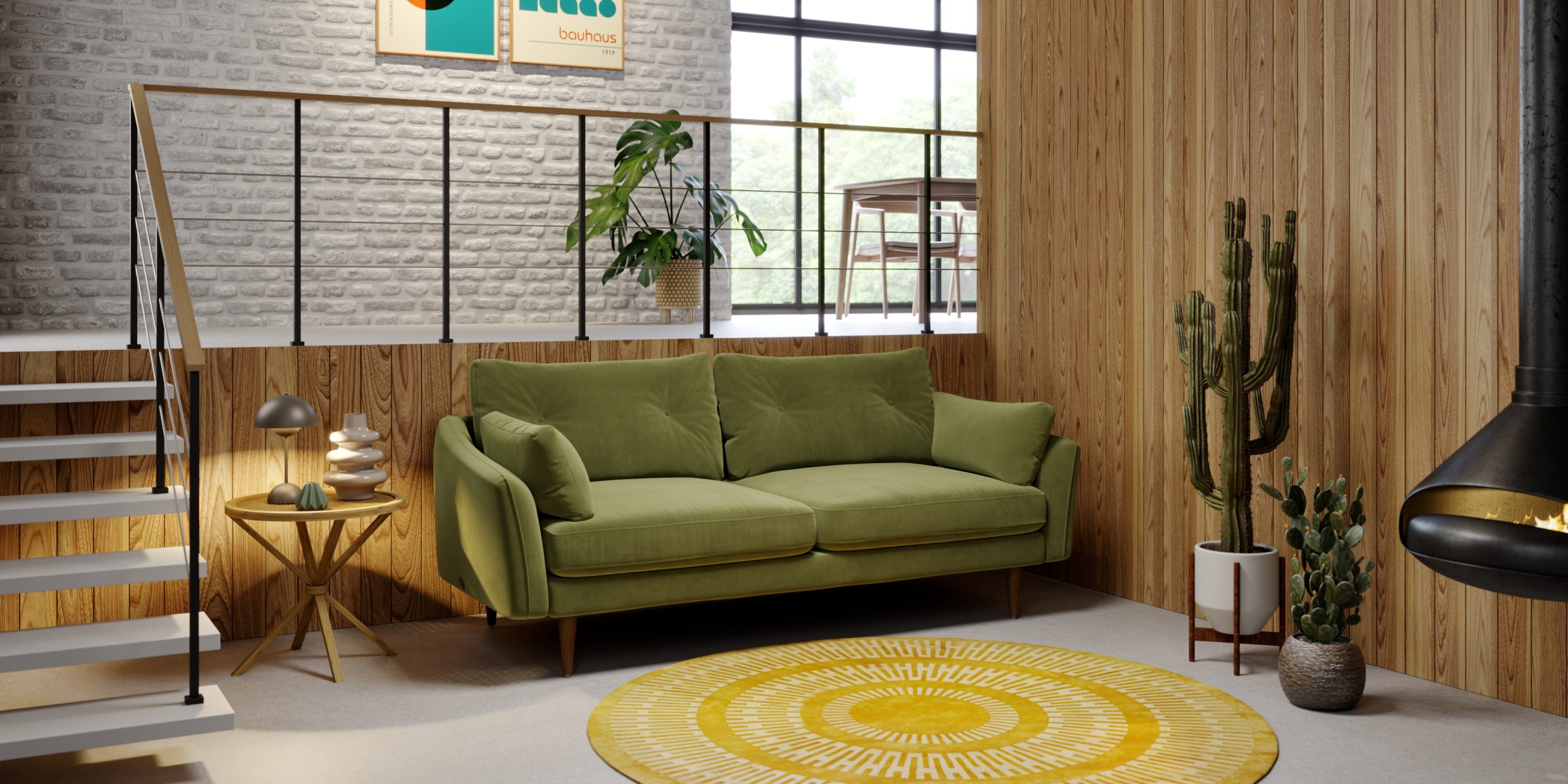 Farrow & Ball pastel paint
If you're looking to paint your walls a different, more autumn-appropriate colour, Farrow & Ball's latest swatches may do the trick. Choose Templeton Pink, a dusty blush tone that brings a soothing and balancing aura into your home. Buy it here.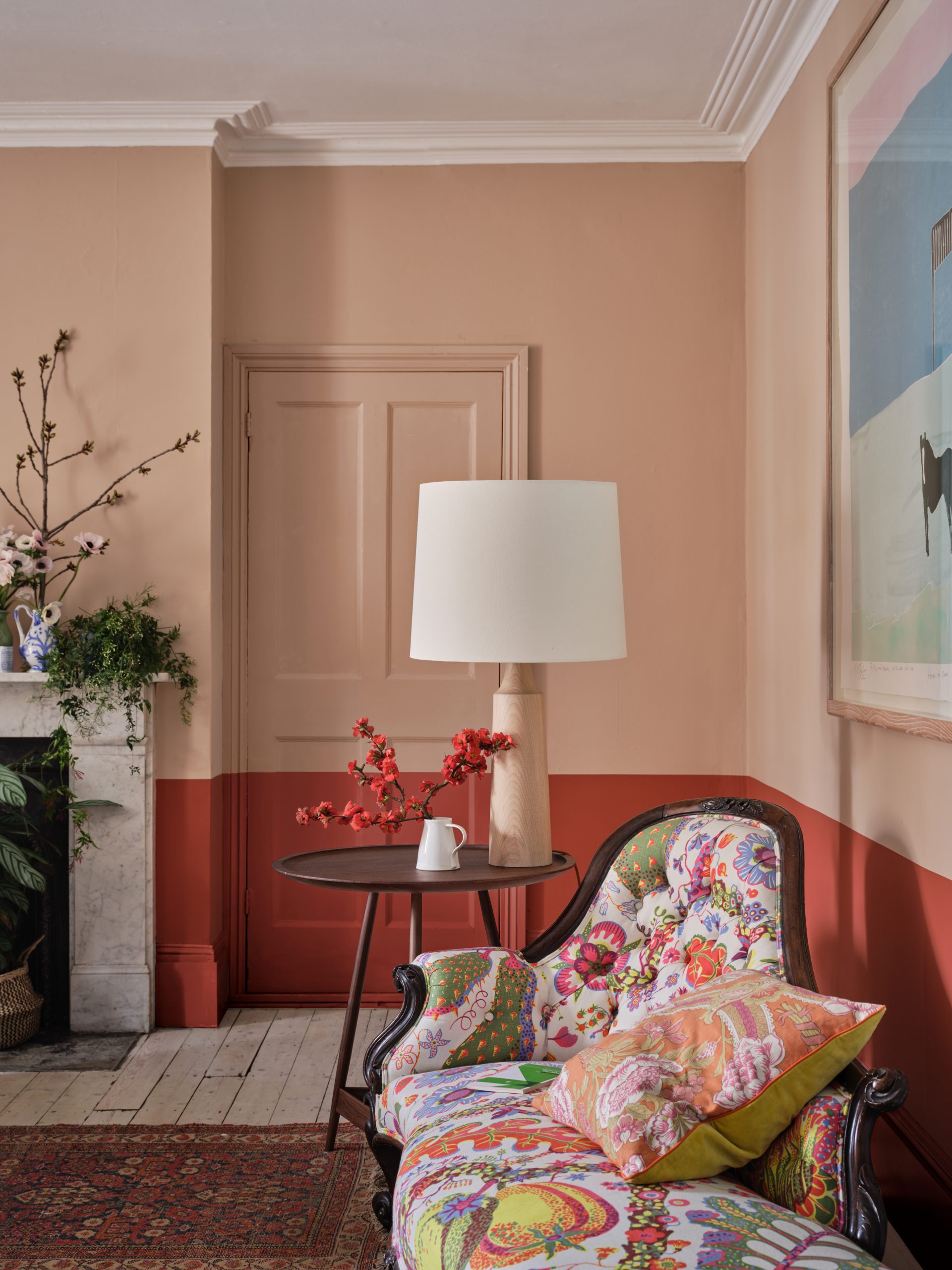 Avocado-green, three-tier, fringe chandelier
This fringed chandelier in avocado green from Rockett St George offers an excellent way to brighten up your home while adding that natural touch. Looking great in the living room or above your dining room table, the versatile chandelier perfectly complements beige-based walls and furnishings. Buy it here.