From renovations and installations to green cleaning products and affordable methods for reducing your energy output, these are some of the best ways to make your home more environmentally friendly while also saving energy and cutting bills.
Installing double-glazed windows and adding solar panels is one of the most effective ways to make your home more environmentally friendly while also reducing energy output, which, of course, will lower household bills. These changes are, however, expensive and can be time-consuming, too. If this isn't an option for you, there are plenty of cheap and easy ways to make your home a green one.
To help educate the nation, energy provider E.ON has teamed up with broadcaster and architectural designer Charlie Luxton to share tips and offer longer-term advice on how to go about it. Charlie explains: "People are becoming more conscious of their impact on the environment. They've spent more time at home than ever before and have become more aware of how they're using energy and of sustainable changes they can make."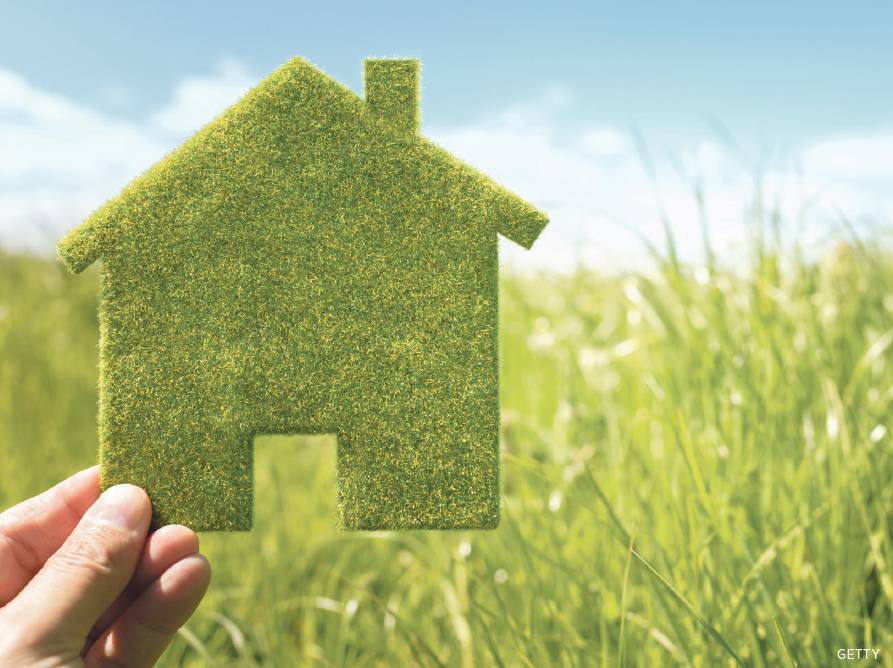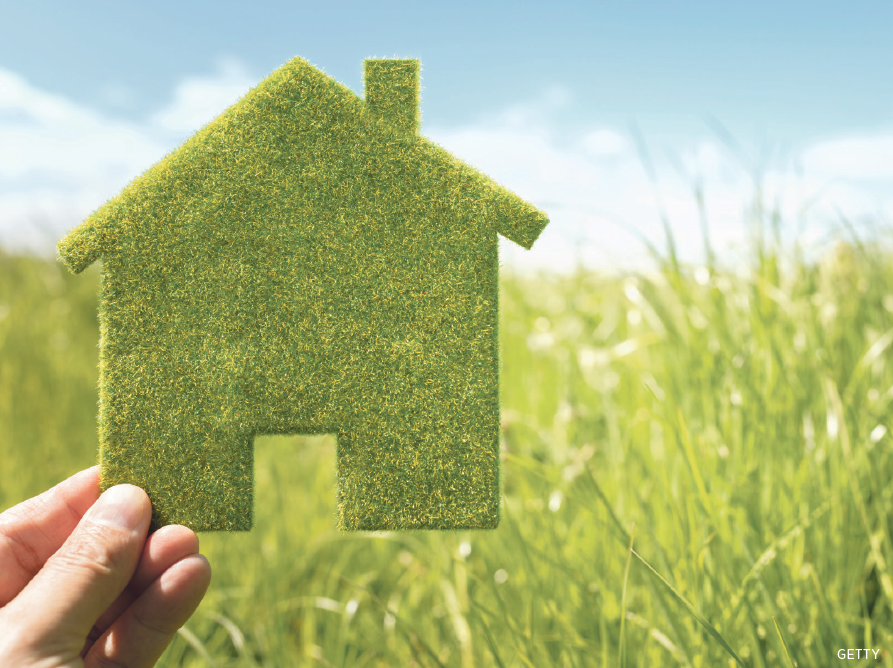 How to make your home more energy efficient
One of Charlie's key tips is to look first at the basics, such as correctly insulating your home and upgrading to energy efficient appliances, as both changes are relatively cheap and easy to make. He also advises switching to an energy provider with electricity backed by 100% renewable sources (such as E.ON Next). Sites such as simplyswitch.com can help with finding you the best deals.
Sealing all the cracks and holes in your home is also worthwhile as every nook and cranny could be leaking heat and costing you money. Check that windows, doors, walls and roofs are sealed to maintain a snug space. Finally, smart meters are a great way of reminding us how much energy we're using. Tracing energy helps us to be energy efficient, but Charlie warns: "Watching the screen can become addictive!"
Sustainable home swaps
Energy efficient lighting is another cheap and easy way to cut bills and protect the planet. LED bulbs no longer give out a harsh light and mean lower electricity bills, too. Charlie also suggests: "Be sure to turn off lights when not in use." Water usage is another way you can green up your home; change your showerhead to a low-flow, aerating one. By adding air into the water flow, you significantly reduce the amount of water used in a shower without impacting on your enjoyment. To help reduce water waste further, change your loo cistern to a low-flush version or, if you have an older loo, you can retrofit a dual flush.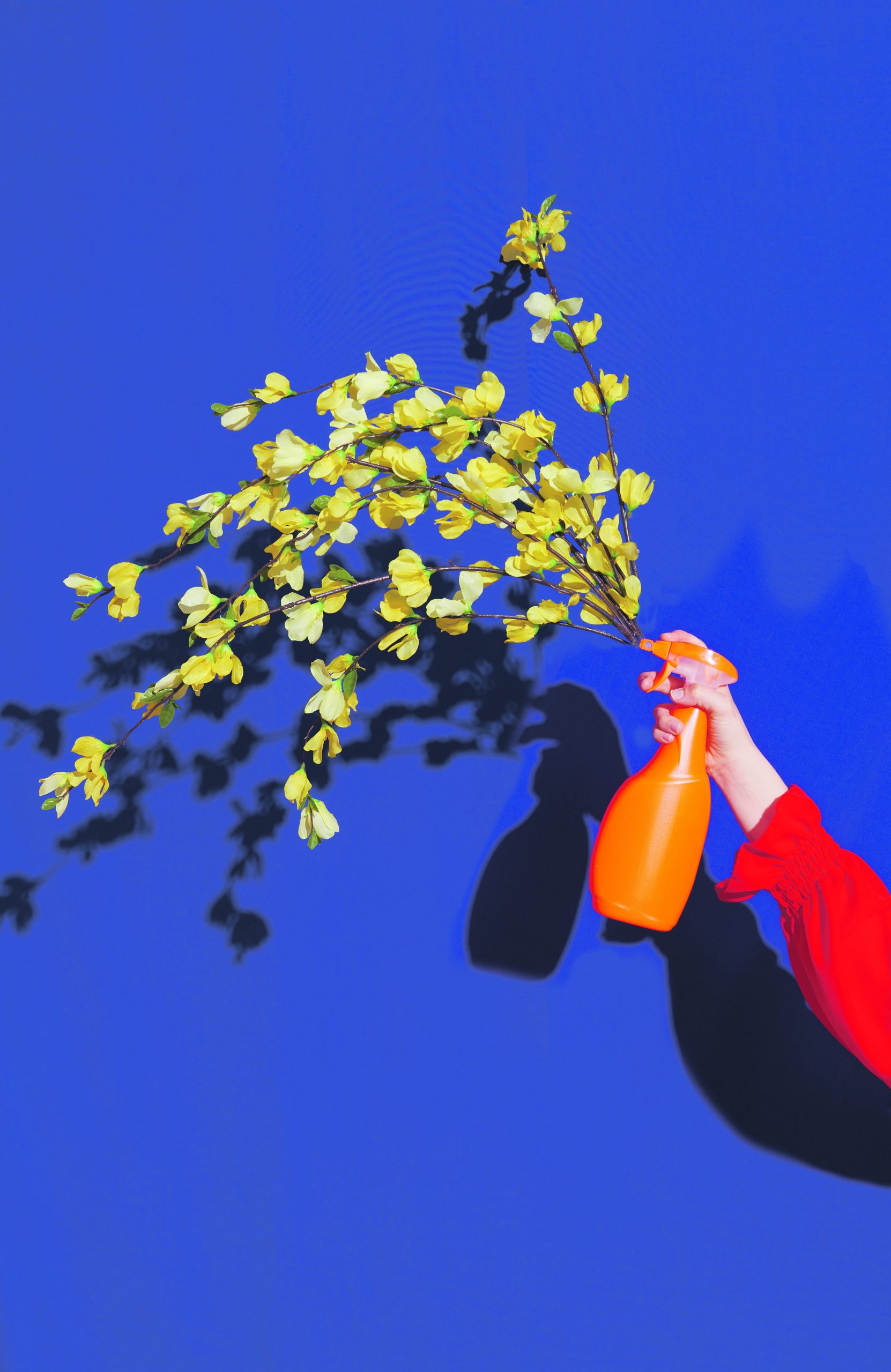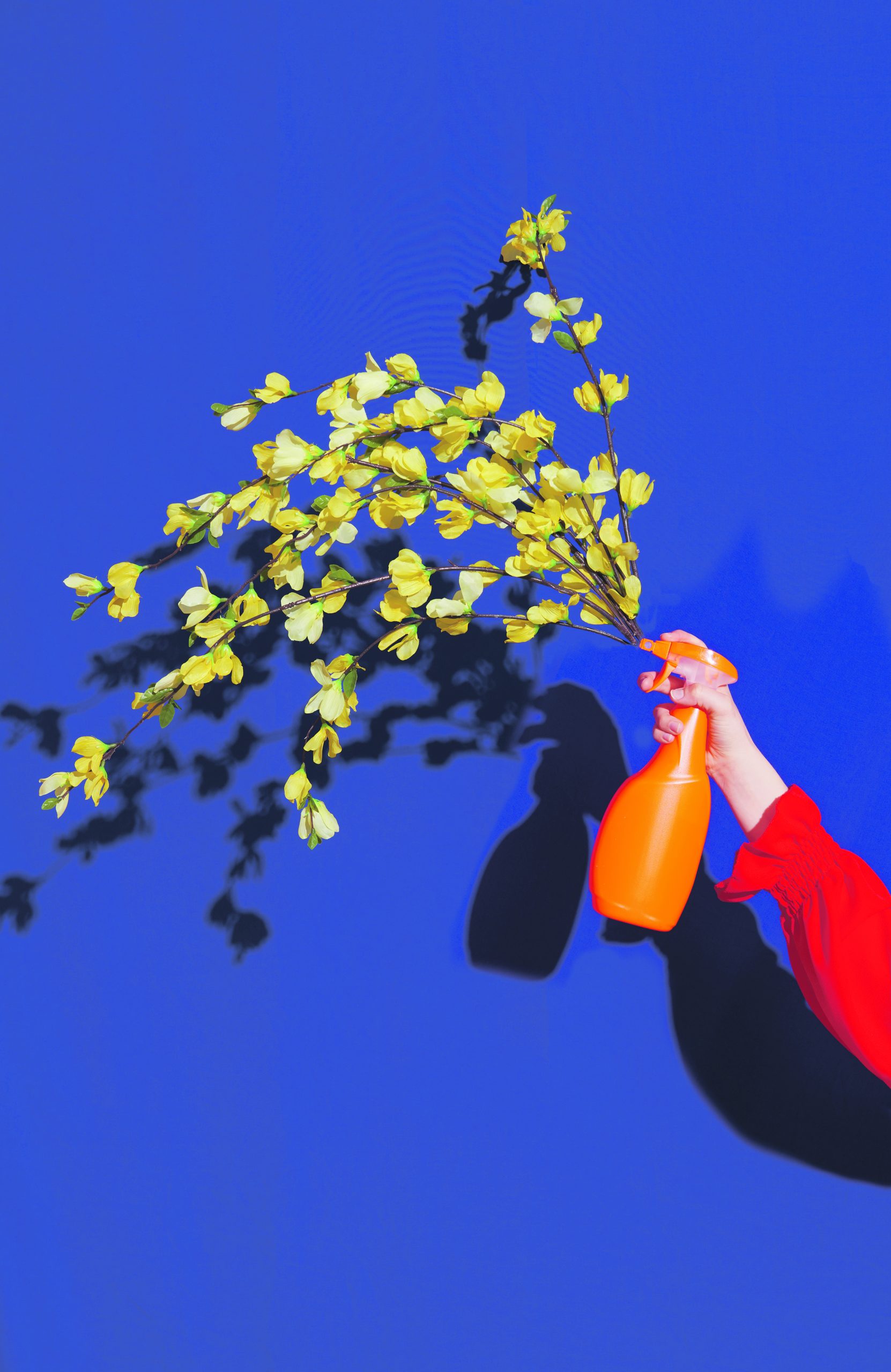 Green cleaning products
Zero- and low-waste cleaning products are a growing trend in sustainable living. With an estimated 90% of all plastic put into recycling bins incinerated or sent to landfill, buying plastic-packaged eco-friendly cleaning products from the supermarket isn't the solution. Most cleaning products come in non-recyclable bottles and contain at least 70% water, and many of them are transported from outside the UK. Cutting down your waste while cleaning your home in a way that's kind to the environment is the aim, whether it's by reusing old containers or replacing throwaway products with washable ones.
EcoVibe plastic-free soluble cleaning sachets are environmentally friendly doses of bacterial kitchen surface cleaner, oven cleaner, glass/mirror cleaner and floor cleaner that you add to water in an old container or anything you choose to refashion into a cleaning container, such as a jam jar or wine bottle. The sachets are available in a variety of scents including ylang ylang, coconut and lime, apple and mint, and sandalwood.
&Keep's Scrubbies patterned washing-up pads are compostable and can be used for cleaning all sorts of kitchenware. They're made from 100% organic cotton printed with eco-friendly dyes and are washable at up to 40C. When they finally wear out, they can even be chopped up and thrown in the compost bin.
Make your own natural cleaning products
You can also create DIY natural and environmentally friendly cleaning products. Invest in reusable spray bottles for cleaning and fill them with a mix of water and simple, eco-friendly household products such as distilled white vinegar and essential oils. Or you can mix up baking soda, a cupboard staple that's a natural deodoriser and gently abrasive product you can use all over the house. It's great for cleaning surfaces and banishing mildew in the bathroom. Natural beeswax is perfect for polishing wood and concrete counters, as well as for coating metals and woods to protect them from rust or wear and tear.
There's also castile soap, which is a versatile cleaning product made of natural oils (coconut, castor, hemp, avocado, walnut or almond), available in bar or liquid form and suitable for an array of uses including as dishwasher detergent (mix in a bottle with equal parts and water and put in the detergent compartment) and as part of a cleaning spray (again, simply mixed with water).
You can easily cut up and use old towels and cloths instead of paper towels, or even old clothes and sheets that aren't fit for the charity shop. If you can, try to spend more on high-quality, longer-lasting cleaning tools such as brooms, brushes, dustpans and toilet brushes made from wood or metal, rather than plastic. Choose wisely and you may never have to replace them.
Buying second hand or upcycling items you'd otherwise get rid of is a must for any sustainable home. Read about how best to do it here.