As concern for the planet continues to rise, we all need to do what we can to make our homes greener.
'Change starts at home' is the old adage. This can be taken quite literally, with eco-friendly design and a more conscious way of living becoming priorities for consumers. In honour of Earth Day this Saturday (22 April), we talk to experts about some of the sustainable and eco-friendly interiors trends which are becoming increasingly popular.
Refresh, rather than replace
Eco-friendly design and a more conscious way of living now tops our list of priorities. Sophie Hill, Rothley's head of insight and innovation, explains: "We've seen a clear shift towards more conscious choices, whether that is materials or extending the life of items around the home rather than buying more things." Sophie firmly believes the trend for upcycling is at the heart of creating a mindful home as customising furniture is the perfect way to cut waste: "It's amazing what a new set of legs can do to a set of table and chairs, and it also means no one else has the same piece as you. Rothley's new range of hairpin legs come in a variety of sizes and finishes and can transform an old desk or cabinet adds Sophie: "My personal tip would be to make a habit of visiting local charity shops — you'd be surprised by the gems you can find!"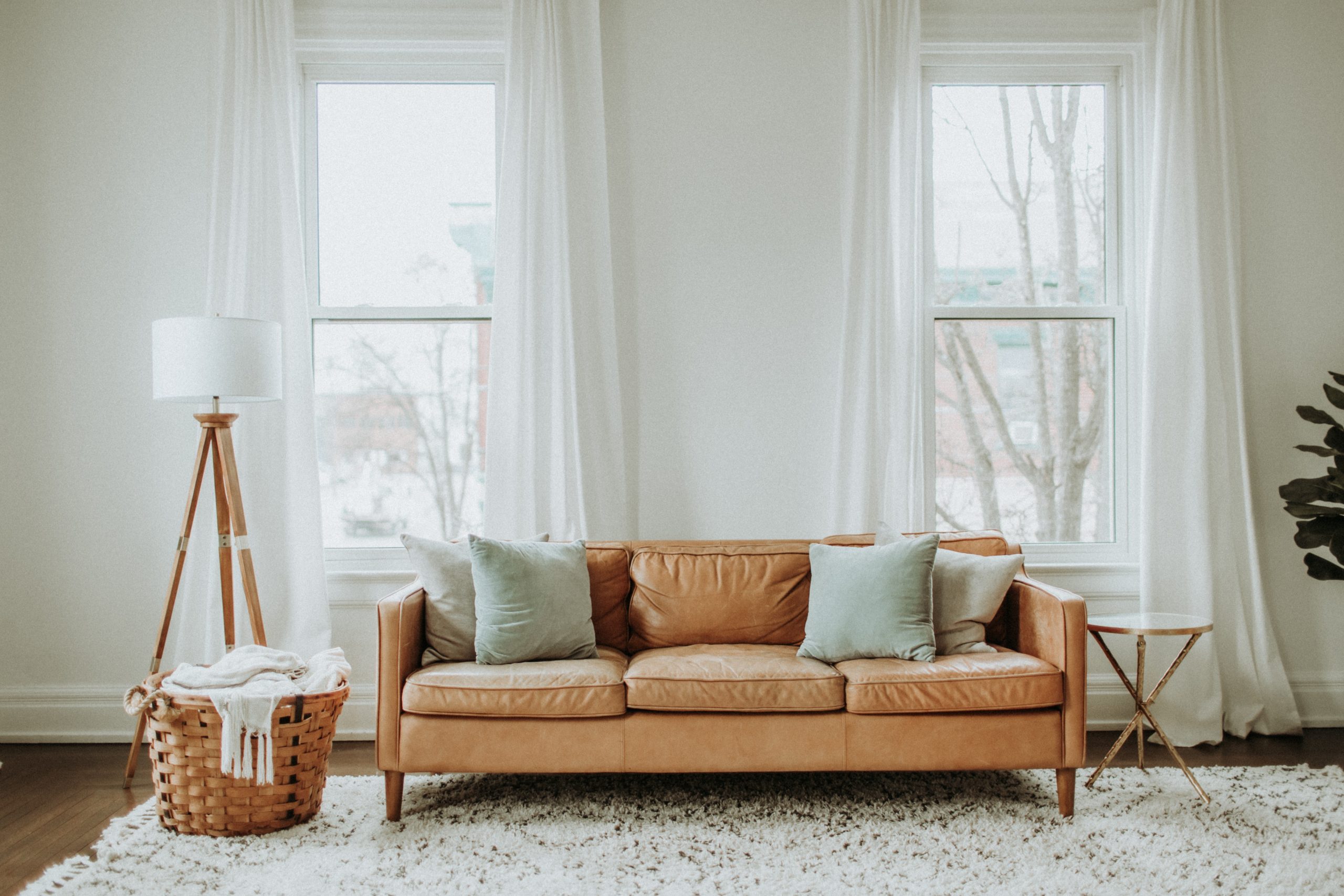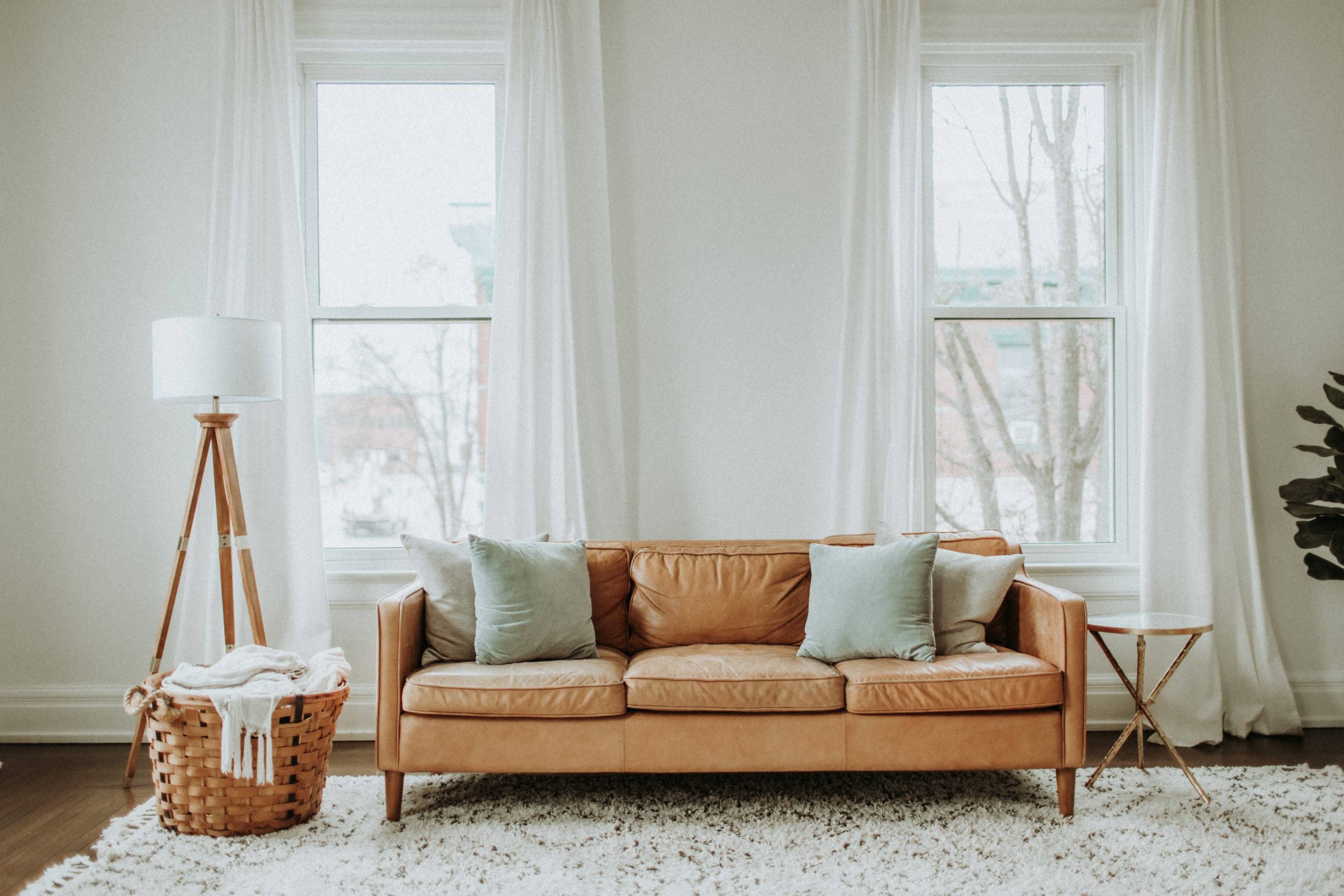 Get into upcyling
Claire Manton has a great eye for spotting gems, which she transforms into bespoke furniture. Eight years ago, she set up Claire's CraftHouse where she also runs upcycling workshops. Claire says that upcycling soared in popularity during the pandemic, and she predicts that 2022 will see the trend grow even further: "People are more conscious of sustainability and with inspiration to be found from the likes of Instagram and Pinterest, upcycling is going to play an increasing role in interior design. And not just paints; transfers, mouldings, stamps, stencils and decoupage all offer endless possibilities for highly bespoke pieces."
Watch out for waste
Some interior designers are setting the pace when it comes to sustainability. Founder and director of Studio Suss, Simone Suss, believes the property sector is full of waste: "This is why I always re-use, recycle and re-purpose in all the projects I work on. If this isn't possible, I'll make the effort to sell or donate, so there's never any need for a skip." She also seeks out companies using natural materials: "Phillip Jeffries is a world leader in natural, textured and speciality wallcoverings and for every order, the company plants a tree, too."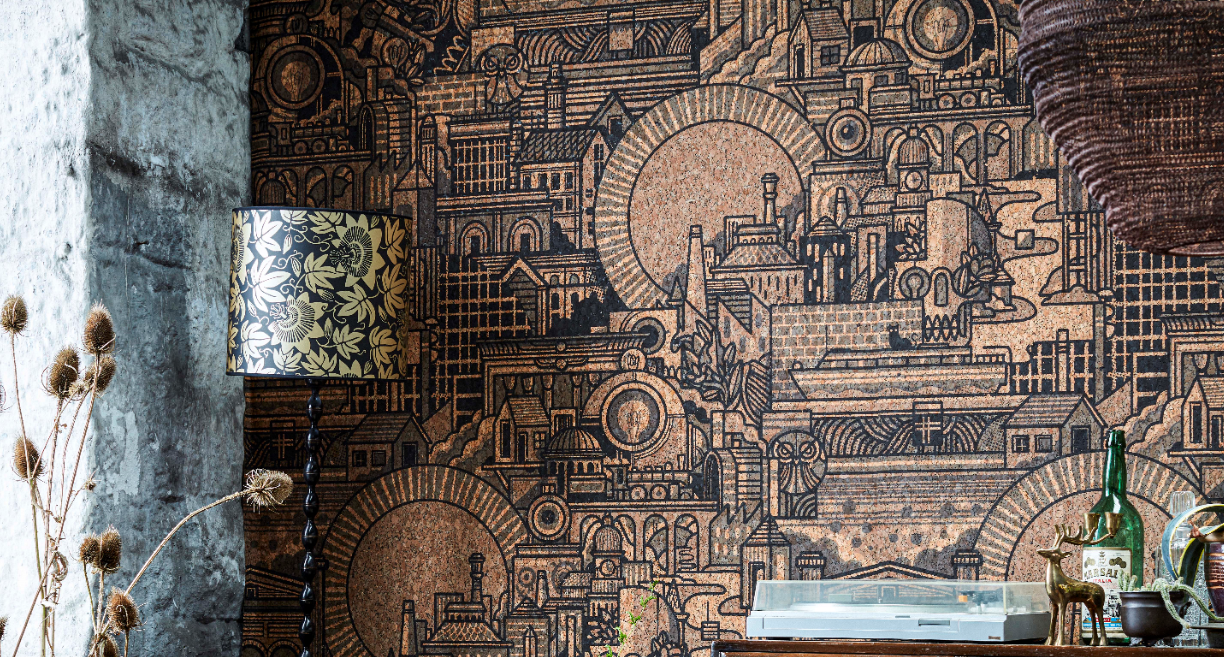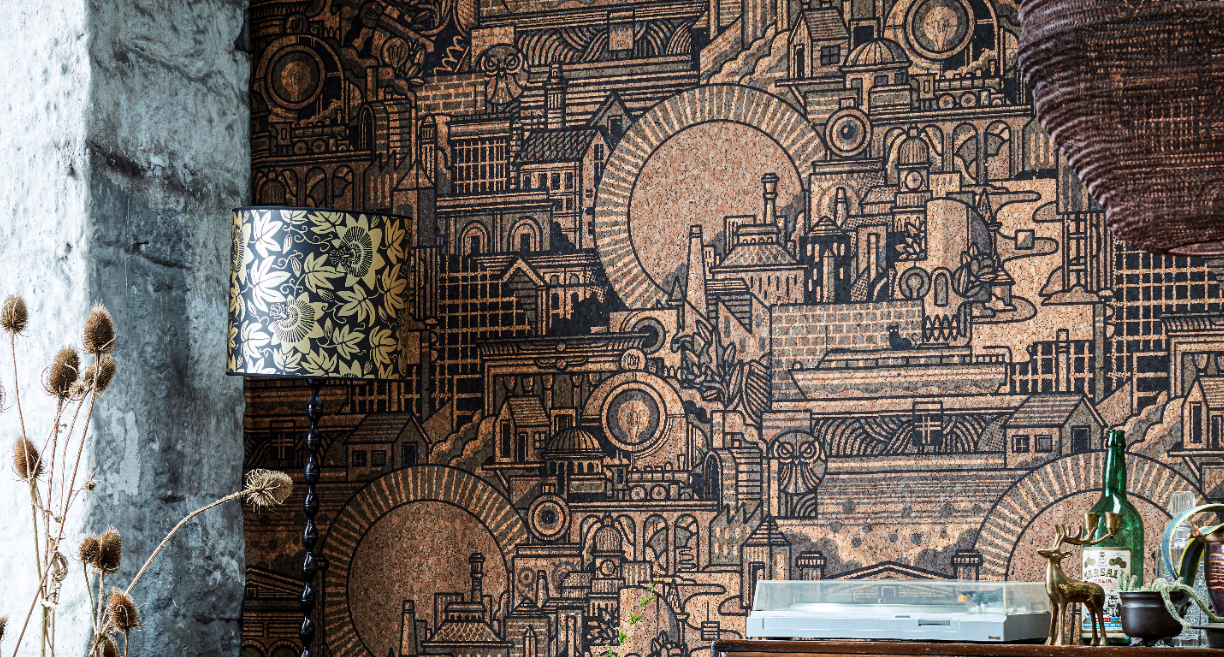 Seek out sustainable materials
Across the interiors industry, companies are pioneering the use of more environmentally friendly materials. Home decor brand Dowsing & Reynolds's wallpaper collection includes Hit The North Cork Wallpaper, made from sustainably sourced cork and its living moss wall, ideal for bathrooms, is cork-backed. Co-owner Ally Dowsing-Reynolds says, "There are so many reasons to bring cork into the home or workspace; it's grown without the use of pesticides and fertilisers, it's sustainable and it has amazing sound and heat insulation properties making it ideal for bedrooms and lounges."
Ultrafabrics' animal-free, vegan, fabric Volar Bio has a 30% corn base and its appeal as an alternative to leather has been hugely successful among architects and designers leading to an expansion of colours such as Matcha, Spinach and Porcini, all inspired by the earth's surface.