Coastal home decor gets a hip makeover this year, blending ocean references with plush upholstery and modern art.
Gone are the days when ocean-inspired interiors were defined by cold and jarring blue walls or a lonely ceramic lighthouse on the bathroom shelf. In a stark shift from its now-dated 1980s nautical influence, coastal decor has naturally evolved to display a certain level of affluence and sophistication, and it's more popular than ever.
"Designing spaces that give a sense of escapism has always been popular, whether that be through scenic prints or displaying holiday souvenirs," explains Dayna Isom Johnson, trend expert at online marketplace Etsy.
"The recently updated coastal interiors trend still looks at a beach-inspired theme but, this time, through a more premium lens. The aesthetic has been given a glow-up, moving towards a more sophisticated palette with neutral and off-white tones, breezy textiles and nods to the ocean throughout."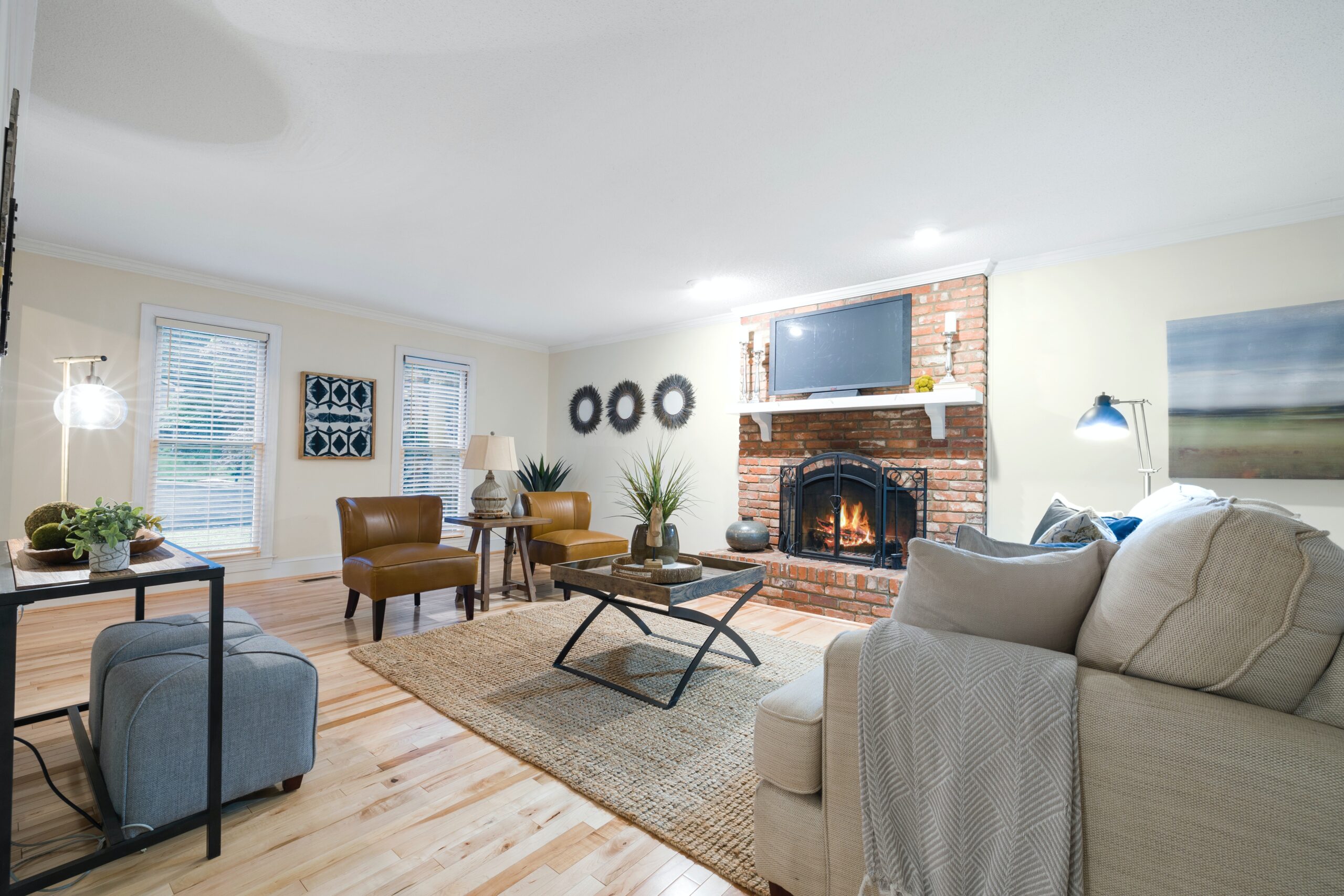 How to achieve the 'coastal grandma' aesthetic
Social media apps like TikTok have thrust coastal interiors back into the spotlight, with TikTok user Lex Nicoleta coining the term 'coastal grandmother' to describe the style.
Essentially, this evokes a décor straight out of a Nancy Meyers romcom — think Diane Keaton sporting her trademark turtleneck and sipping a glass of chilled Chardonnay in her cool-toned, Shaker style kitchen.
Everything about this look is unapologetically upper class: it blends luxurious sofas and sleek armchairs with clean lines and neutral tones, and features dramatic, floor-length curtains and plush, deep-filled cushions.
But how can you incorporate it into your home without it looking 'too classic'?
Use luxury, soft textiles
Clever use of soft furnishings and textiles can add a modern touch to your coastal decor, according to Julia Alexander, founder of Julia Alexander Interiors, who suggests elevating the style with different fabrics and textures.
"A good pairing is to layer with linen, which could be as simple as adding a tablecloth and cushion covers or updating your window dressings. Reinterpret the traditional beach stripe by avoiding crisp whites and blues and look to soft browns, creamy tones and beiges."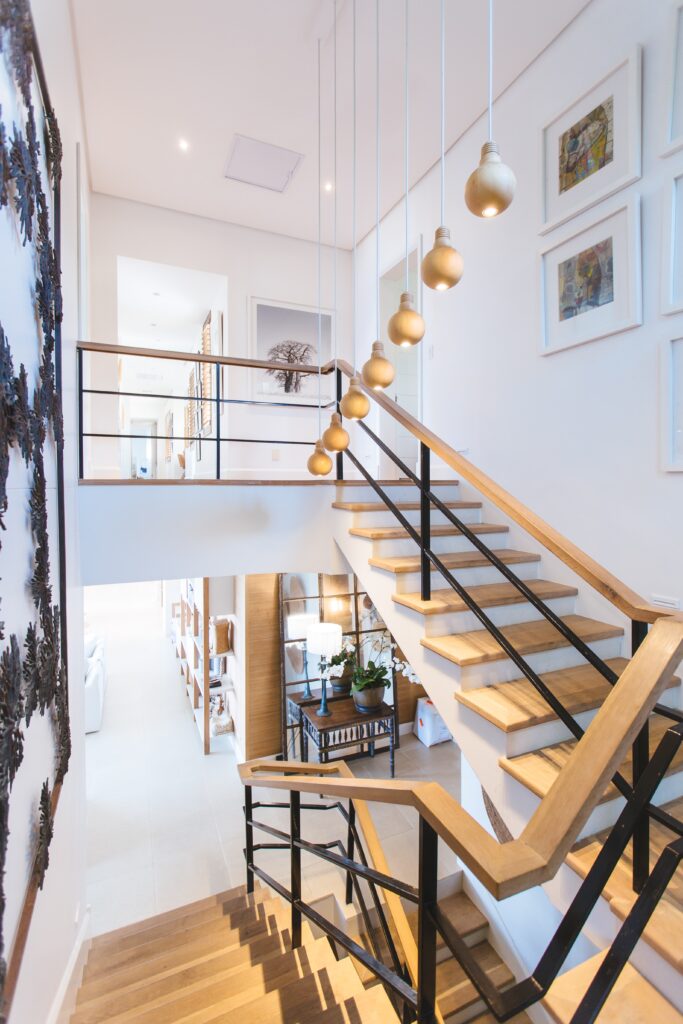 Mix ceramic lamps with industrial lighting
Another good idea is to mix the kind of oversized ceramic lamps that you would typically see in coastal interiors with some statement industrial lighting. "As the coastal interiors trend is typically quite soft in its look and feel, adding some contrast through lighting fixtures can create an eye-catching space," adds Johnson.
"Industrial lighting helps achieve this juxtaposition. From retro hanging pendants to wall lamps or sconces, exposed metal and light bulbs give off a functional yet modern vibe."
Adorn the walls with abstract paintings
Consider adding some modern wall art, too. Alexander believes that an abstract painting of a seascape is a great way to add clean lines and natural tones to avoid creating a coastal cliché.
"Look for art with coastal-inspired colours, like muted blues and warm stone, but not necessarily a coastal scene, to give a more subtle nod," she says.
Bringing your own personality and some of these more up-to-date design elements into coastal interiors is the perfect way to fall back in love with this classic look, and channel just the right amount of 'rom-com leading lady' energy.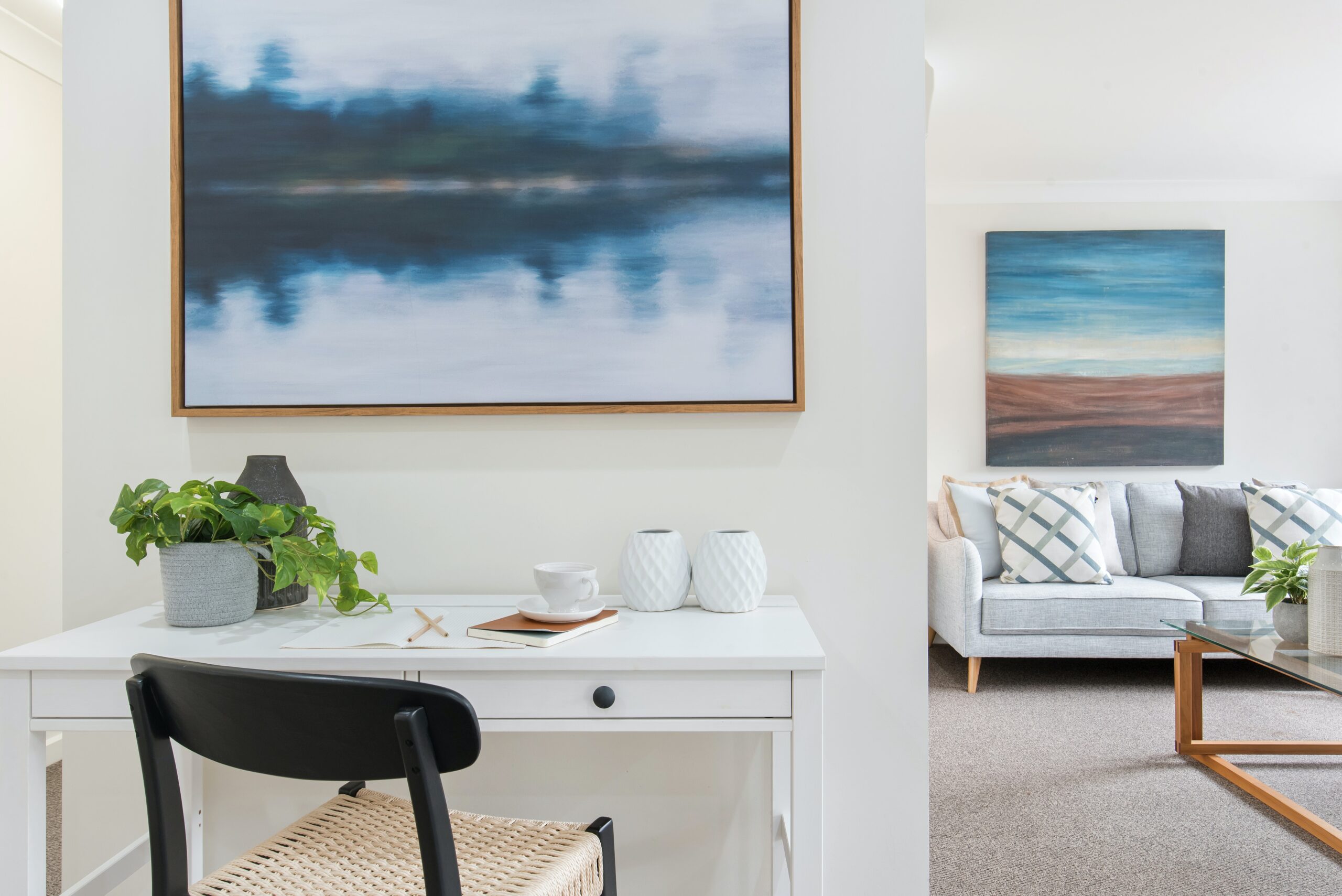 Words by Becky Bowden
Looking for more stylish ways to transform your home? How about incorporating cork into your living space? This sustainable material is chic and useful, too.