Make the most of the summer evenings ahead with magical effects from outdoor lighting.
Whether you have a garden, a balcony or a patio, the right lighting solutions will give it an atmosphere all of its own after dark, extending the time you can spend in the fresh air in spring and adding to your living space in the summer months.
From lanterns to solar lamps and fairy lights, we've looked at the most illuminating ways to make the best of your outdoor space.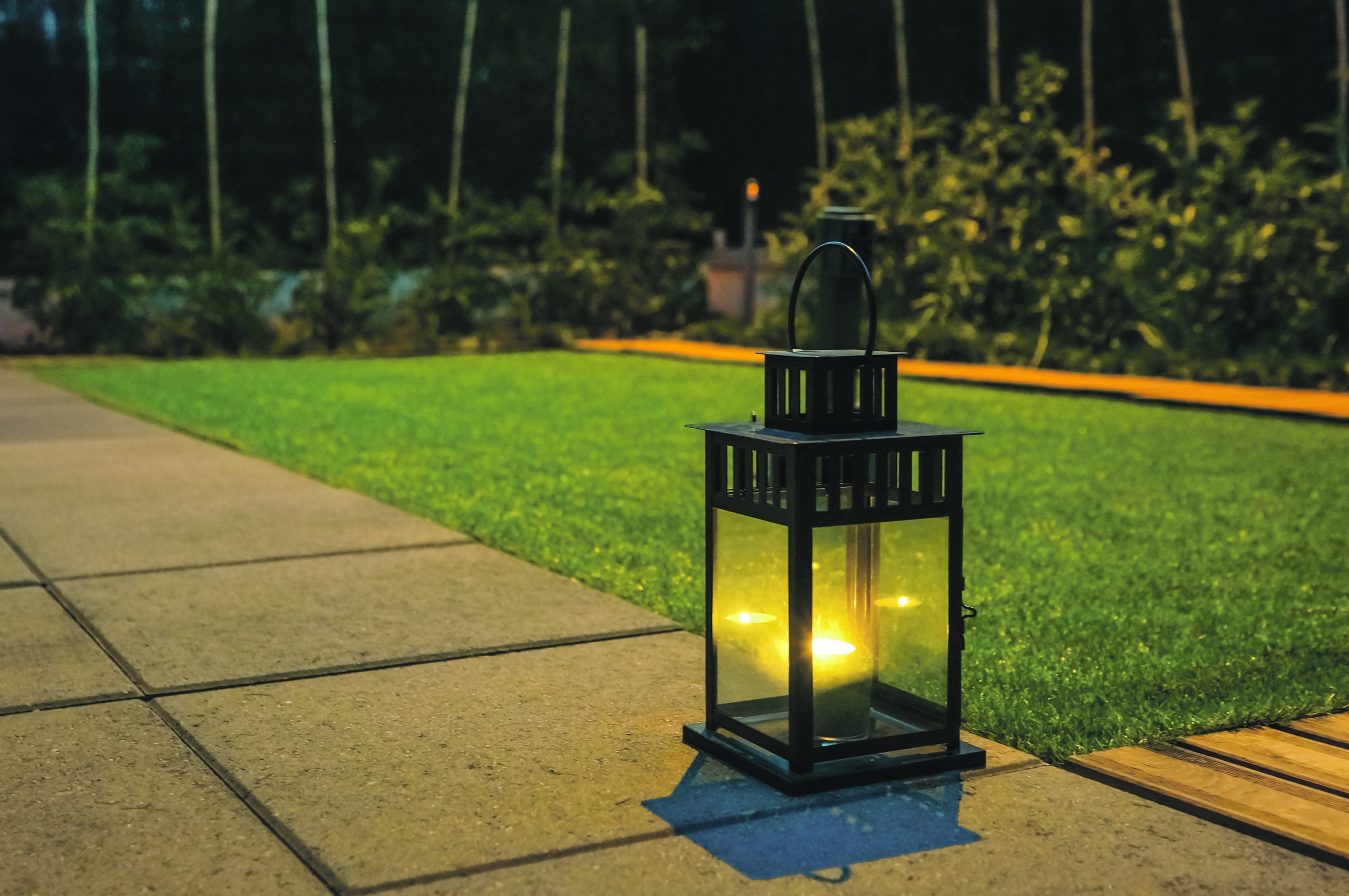 How to safely light up your garden with candles
Simple and low-fi, lanterns and hurricane lamps fitted with candles are the easiest and cheapest way to light up an al fresco area and have a retro charm all of their own, as well as being simple to move around to suit your needs. You can also mix and match vintage and contemporary designs for a truly personal feel. Choose organic, non-toxic candles or, if you have problems with mosquitoes, citronella candles.
If you're in a windless spot where you can use candles without them blowing out, placing them in sand inside terracotta pots adds a bohemian touch. Another idea is to place LED tea lights in white paper bags lined along a pathway, add stones to weigh them down and use a hole punch to let more light out.
Landscape LED and solar lighting
At the other end of the scale, if you're having your garden designed or even landscaped, think about having smart spotlights set into walls and pathways to light your way as you walk around. Sleek bollard lighting can be particularly effective, but whatever style you choose, make sure to pick low light emitting bulbs to avoid brightness and dazzle. Alternatively, embed more affordable, eco-friendly, solar-powered stake lights in borders.
Similarly, if you have gorgeous architectural details, fountains or other water features, and sculptural planting to show off, up-lighters are a great way of accentuating them. And you can even get water features with their own LED lighting.
Another great idea, both for safety and for a pretty glow, is to sink spotlights into a decking area — highlighting the edges in a visually pleasing way while ensuring that any steps and other changes in levels are clearly visible. Or place lighting just above ground level in walls or borders to illuminate terraces, courtyards or gardens, while making them safer to walk around. Lastly, permanent wall lights on a patio may be somewhat prosaic but they're a great way to extend your indoor space to the outdoors with the flick of a switch, as well as enhancing home security.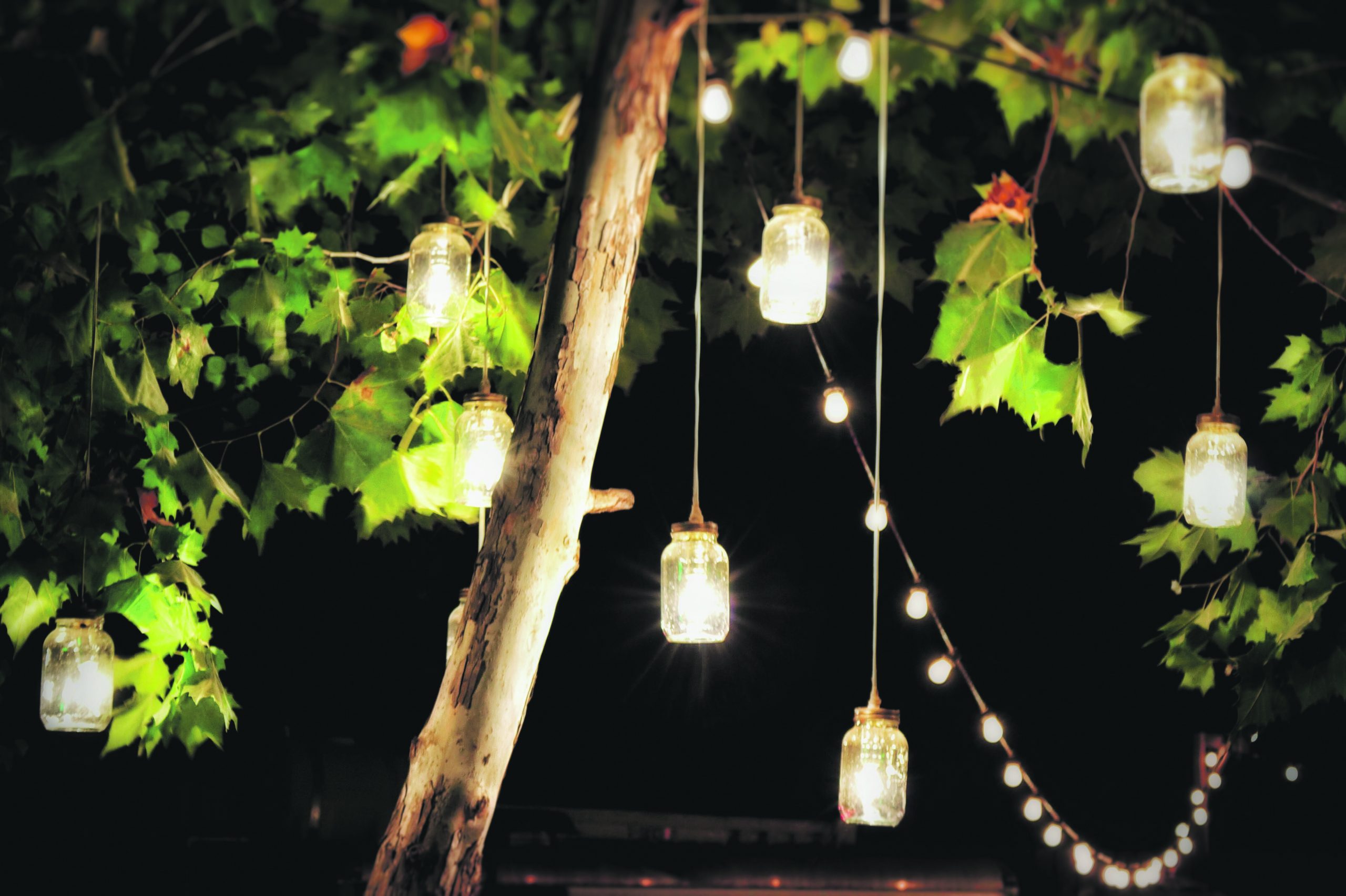 Create a glow with tree lights
From festoon lights with oversized, US fairground-style bulbs to mini paper lanterns or curtain lights that cover a whole wall, fairy lights show no signs of letting up in popularity — the range of choice seemingly extending daily. Some versions can be plugged in indoors and looped outdoors (or hooked up to outdoor plug sockets if you have them), while others run on batteries or on solar energy.
One of the great beauties of fairy lights is that you can change their location and the way you hang them easily, to suit your mood — you can drape them over tree branches or plants, for example, gather them into pools, pile them into glass vases or other containers, wrap them around a pergola or weave them into the spokes of a parasol.