We speak to the British woman behind one of Instagram's most inspirational interiors and renovation accounts about the home trends to expect in 2022.
With winter well and truly upon us, many people will be inspired to redecorate or renovate as they spend more time indoors. In the first half of 2021, the UK's third lockdown brought previously overlooked renovation trends to the fore, with much of the nation craving a home office or gym. But with the new year just around the corner, what renovation trends are on the cards for 2022?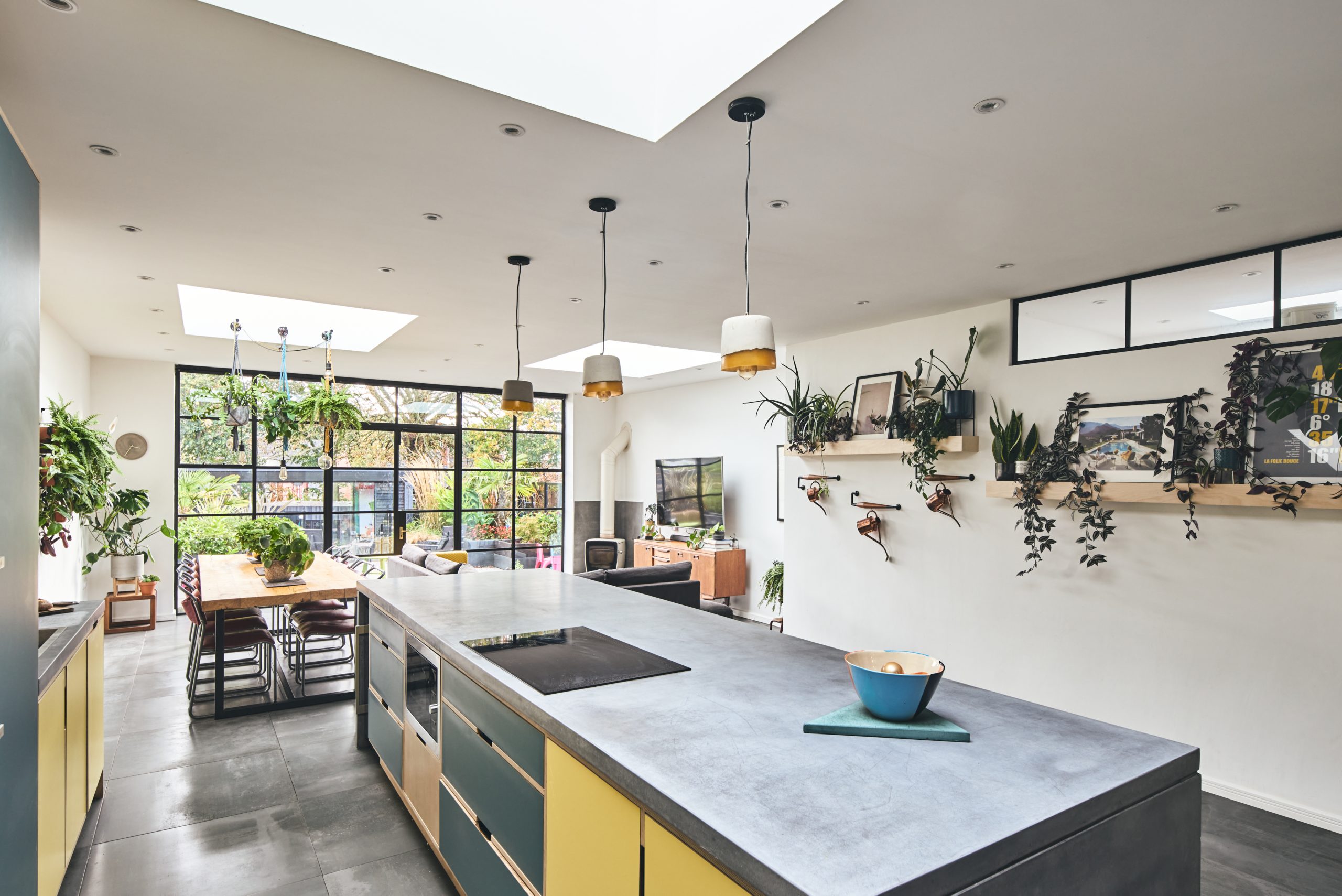 According to Lucy Nash — a content creator whose incredible house renovation earned her more than 50,000 followers on Instagram @victoria_road_restoration — there are several notable trends that focus on making the most of your space during the darker, colder nights. Lucy and her husband Dan started their renovation journey in 2017, as they embarked on a massive mission to transform their Victorian house in Birmingham into their dream family home. Four years on, the property in Victoria Road is everything they dreamed of and is now a successful shoot location, providing the perfect backdrop for film sets, editorial shoots and, most recently, Celebrity Gogglebox.
Here, Lucy unveils her favourite interior design and renovation trends, which she believes are timeless in style but increasing in popularity — and tells us how she implemented them in her own renovation.
Broken plan
Making the most of space is key to any good renovation. The broken-plan trend is all about zoning areas and dividing them up with different levels, glass or even furniture. "The advantage of broken-plan living is you get all the benefits of opening up a space for light flow, but you can also zone off areas to create some cosy nooks," says Lucy. "We added a large extension to the back of our Victorian property housing the kitchen, dining area and snug. However, the clever bit was to divide off the rear of the space, using internal glass to create a children's playroom. This was once a rear reception room and, in today's modern open-plan living, could have easily become a dead space. We opted to knock down the wall between the rear reception and the new extension to bring in plenty of light, and added an internal glass door to allow us to close off the space but keep it connected at the same time."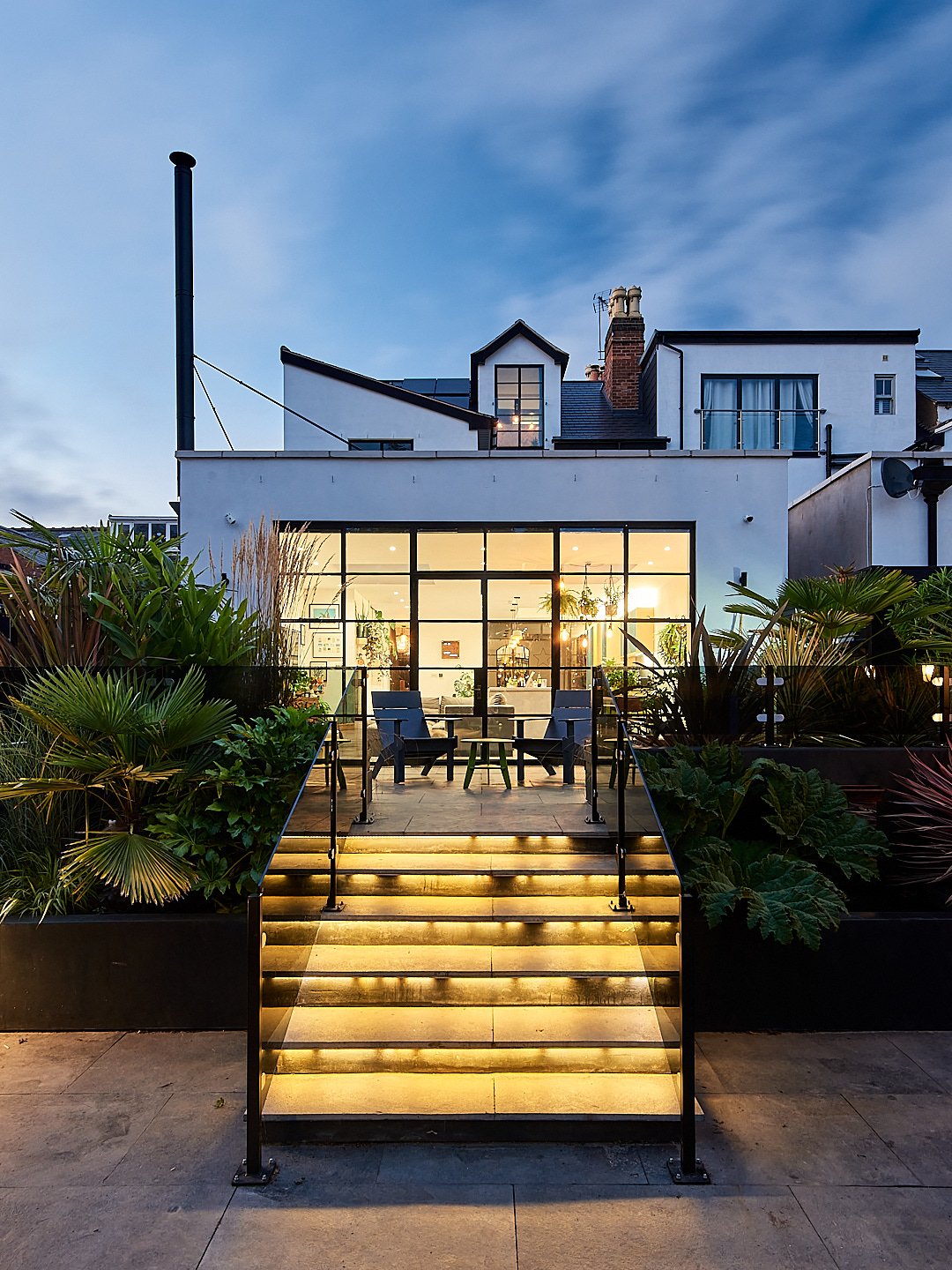 Crittall windows
Also known as steel-framed windows, Crittall windows were originally developed in the 19th century but don't seem to be going out of fashion. "We knew before we bought our renovation project that we wanted steel casement windows," says Lucy, whose rear extension features such designs. "They add an instant wow factor and an architectural element to the design. Crittall style is now not only popular for external glazing but it's also popping up internally, being used for shower screens and internal partitions." Lucy adds that her internal doors are imitation Crittall, which use frameless glazing with powder-coated aluminium strips added to give the desired look without making such a dent in the bank balance.
Biophilic design
A major current architectural trend is biophilic design, which, in short, means connecting homes to nature to produce a healthier environment to live in. This is easily achieved by bringing in natural materials, plenty of light and incorporating plants into living spaces. "We have a living wall in our kitchen which calms the space and adds plenty of greenery," explains Lucy. Her living wall, from Horticus, is an industrial-style frame attached to the wall, into which terracotta pots are slotted, enabling plants to grow vertically.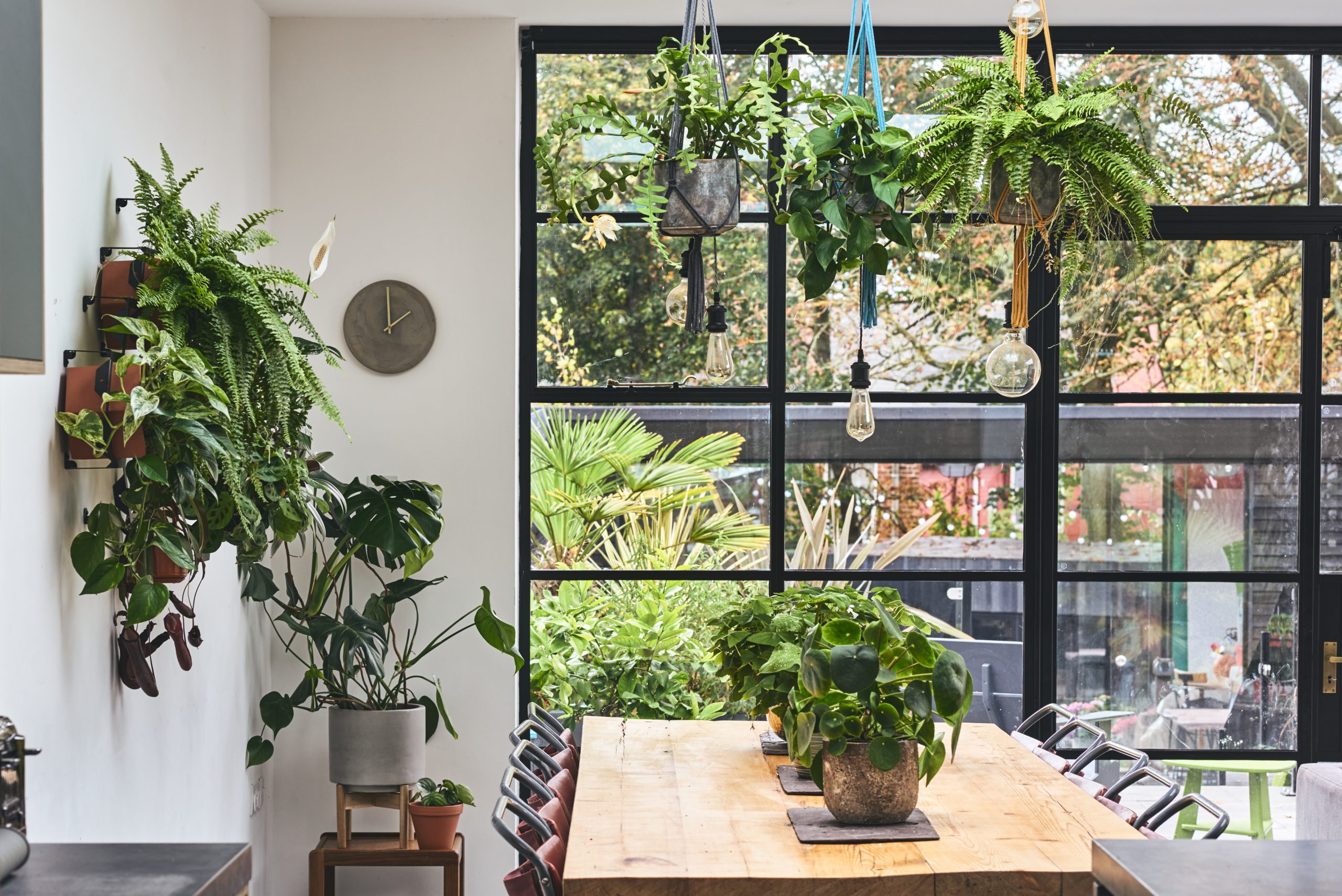 Garden rooms
Having spent much of the past 18 months at home, many people have invested in new garden spaces. Lucy jumped on this trend and built a garden studio that now functions as an office, cinema room and home gym. "There are loads of options to build into your garden, from pre-made units, industrial-style shipping containers and wooden huts, to bespoke builds," says Lucy. "It's worth doing your research into which route is the most cost effective. A top tip would be to ensure that your plans fall within permitted development, meaning you don't have to go through the pain of getting planning permission."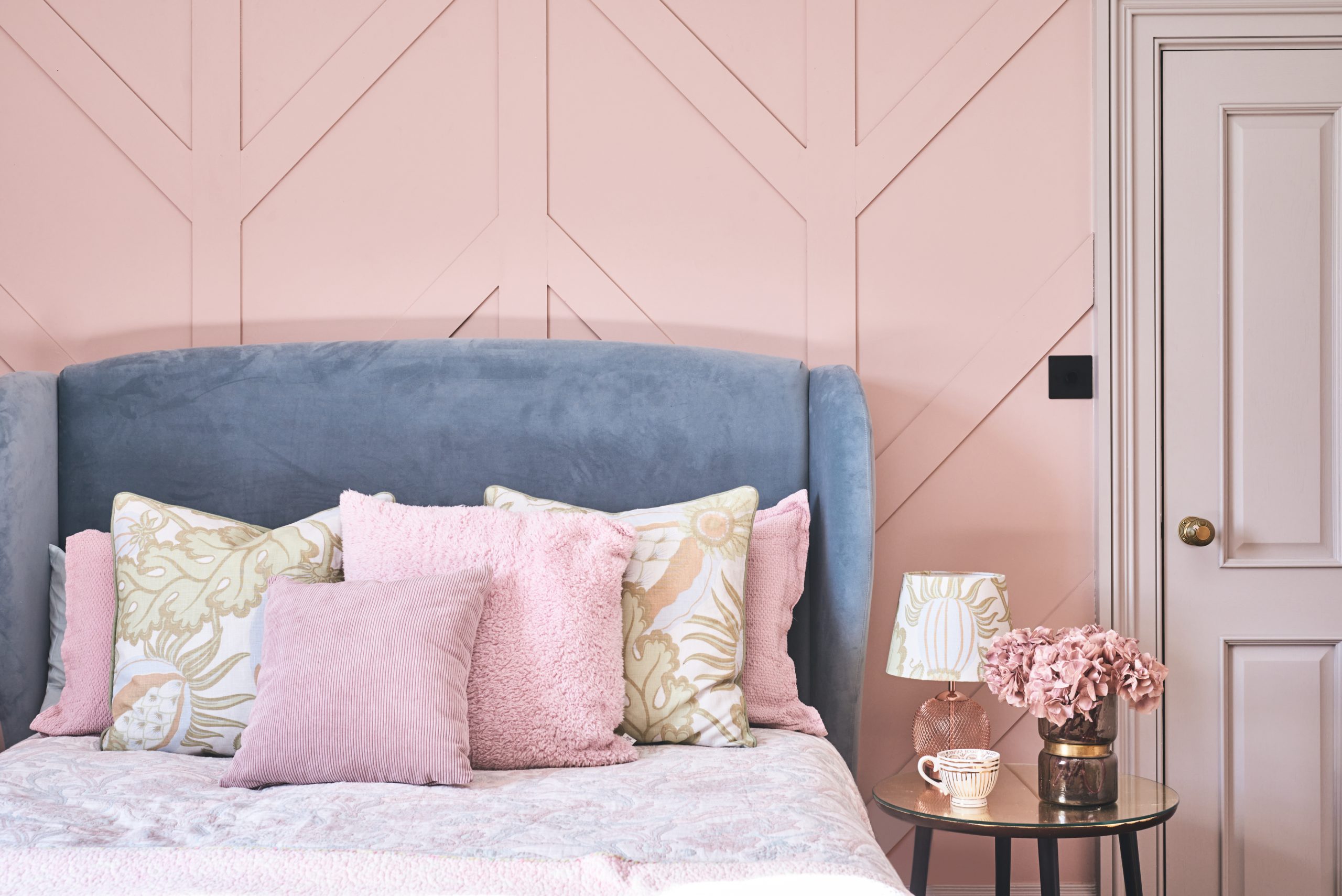 Panelling
If you're planning to spruce up one room in your house, one Instagram-worthy trend that has exploded is panelling. According to Lucy, this trend easily enhances period properties such as hers with traditional-style panelling, or there are lots of contemporary versions. "Our guest bedroom features modern chevron-design panelling, which adds depth and texture to the room," she says. This trend doesn't break the bank and you can easily learn how to do it yourself. "There are loads of tutorials online about how you can easily add panelling yourself or, alternatively, speak to your local carpenter," adds Lucy.