Get ready for warmer weather with outdoor upgrades, from a barbecue to a garden cooking area.
Here's everything you need to consider before building an outdoor kitchen, from cooking facilities to preparation space and storage. Follow these steps, and dining outdoors will be as easy and enjoyable as it is inside.
Do you need planning permission for garden kitchens?
You shouldn't need planning permission for an outdoor kitchen, as it's not considered a permanent structure, but if you live in a listed building or conservation area, check with your local authority.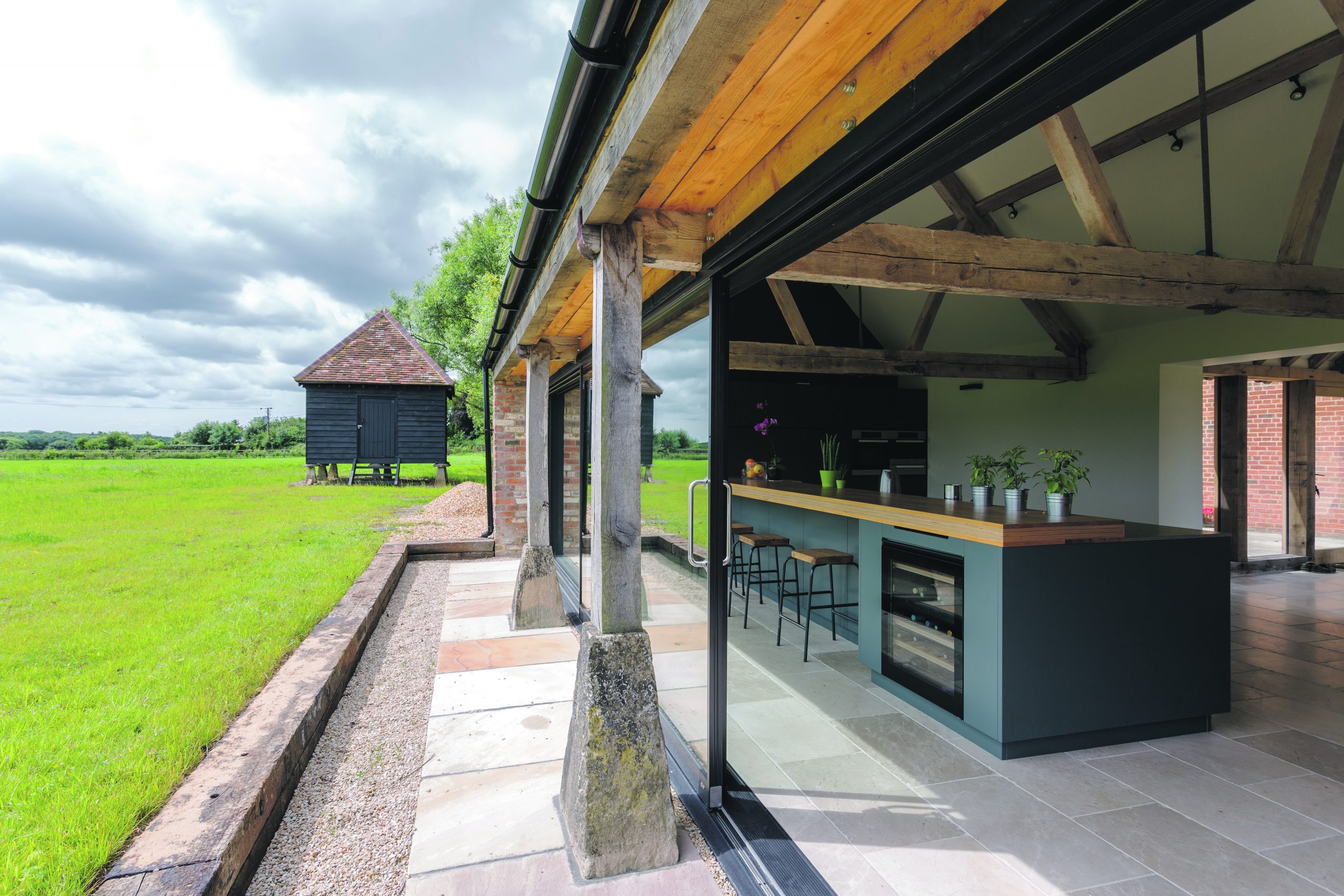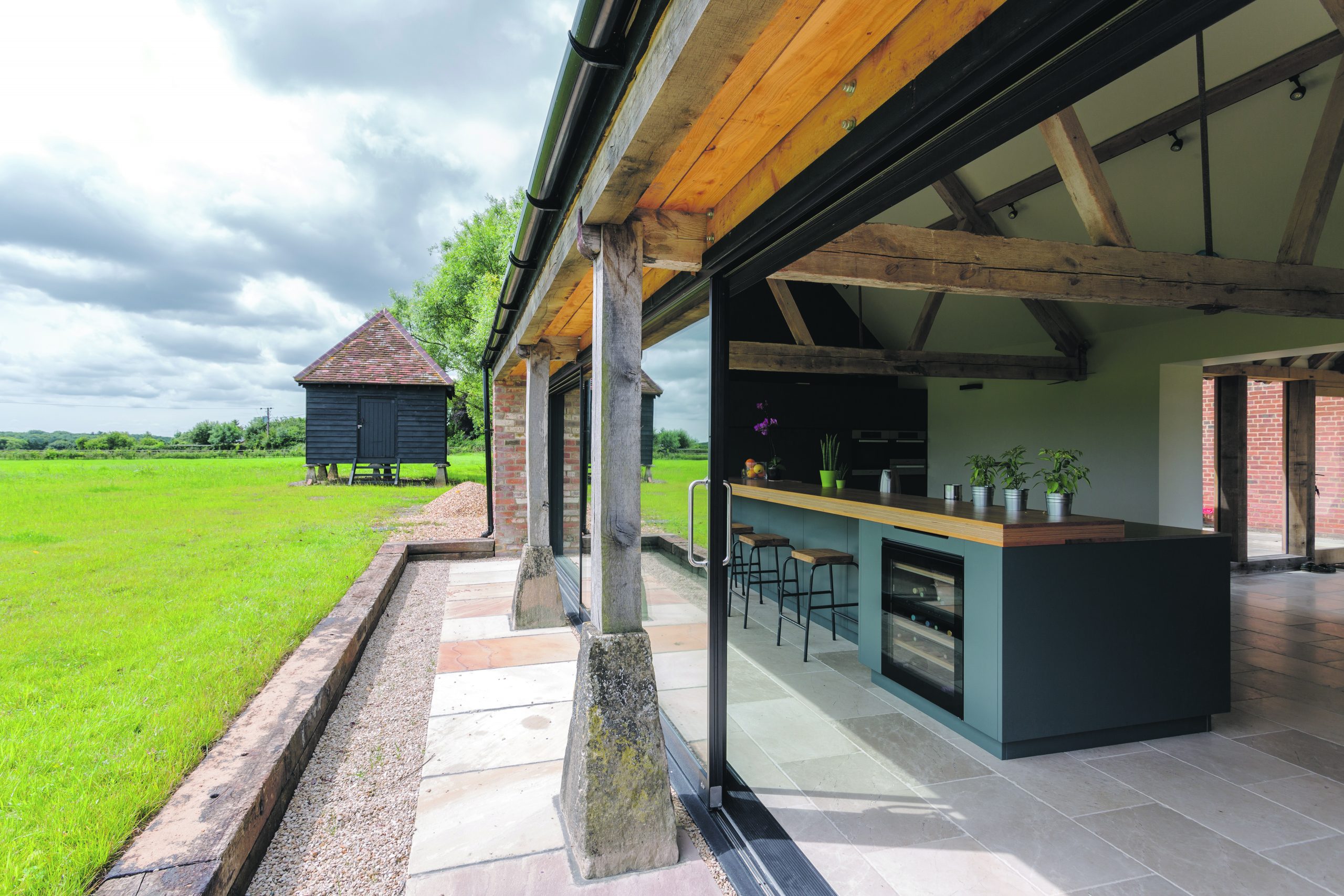 Where to build an outdoor kitchen
Where do you want to locate your outdoor kitchen? You may already have a favourite outdoor spot for barbecuing and eating meals, but if you're starting from scratch, there are a few major considerations. In a very large outdoor space, for example, you probably won't want to stray too far from the house, but if you do, there'll be a greater need for more facilities, such as a sink and tap, waste bin, storage and cooling. If you're linking your outdoor kitchen to water and power, think about how they might connect. Bear in mind that the further you go from the source the more expensive it will be to install them.
Outdoor kitchen ideas
The simplest outdoor kitchen could just be a barbecue with a fold-out table or wheeled trolley next to it for food prep – maybe with a rubbish bin beneath, some sturdy lidded boxes and a few hooks on the side for implements. You might add a rotisserie or a pizza oven, and perhaps a storage shelf or cupboard. At the other end of the spectrum the fanciest outdoor kitchens are carefully planned, built-in extravaganzas – not dissimilar from an indoor kitchen – and will include a plumbed-in sink and a fridge, as well as luxurious countertops and even a dishwasher.
As with any kitchen design, the layout should be planned for ease of use, sociability and to make the most of any views. Most people opt for a simple galley design, but L shapes, U shapes, islands and peninsulas are all options. Choose materials that are weatherproof, durable and easily cleaned — perhaps stone for a natural look, or stainless steel for a modern, streamlined effect. Timber has a rustic character, but will need regular maintenance; while brick and concrete are rugged and hard-wearing.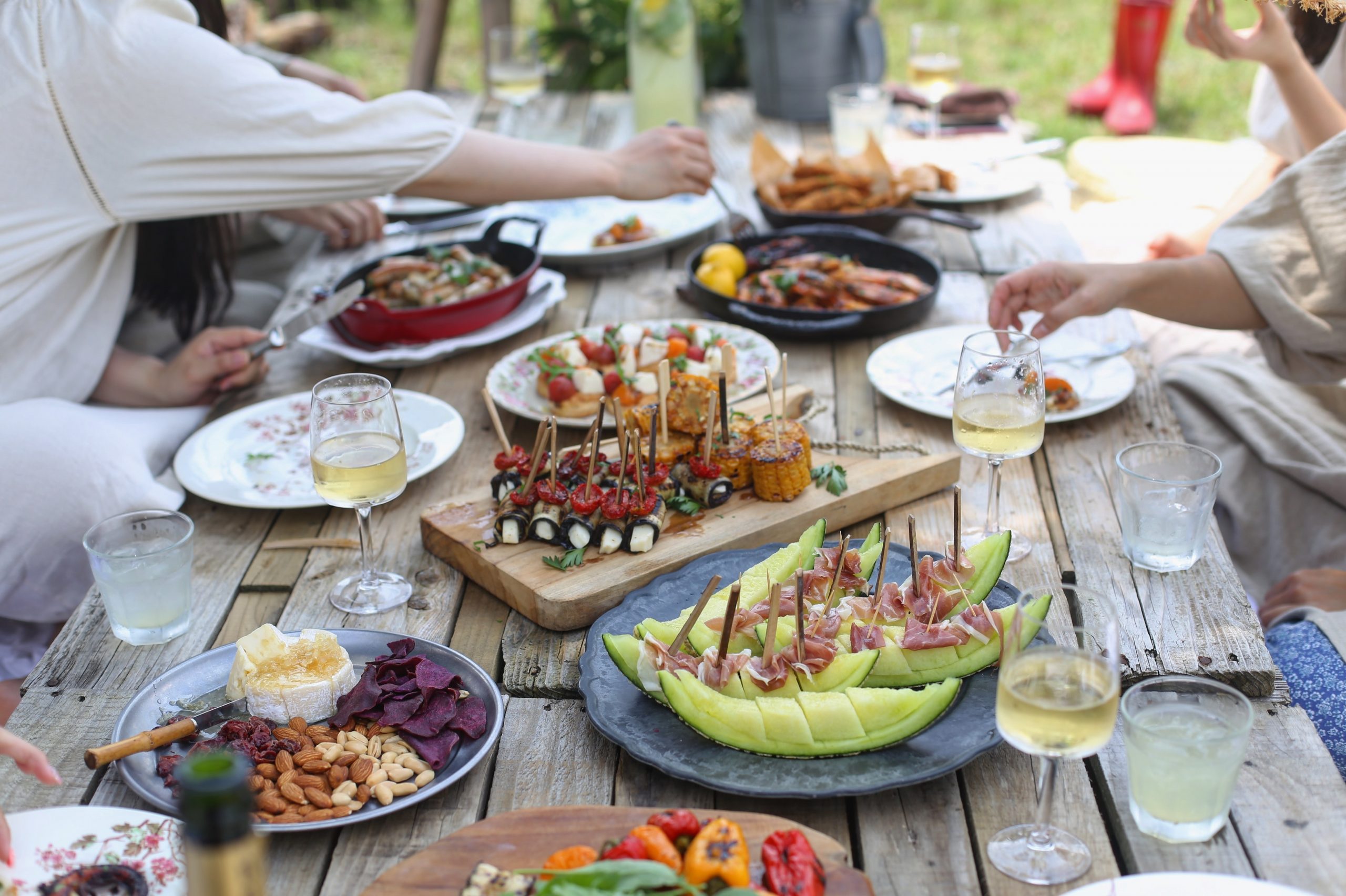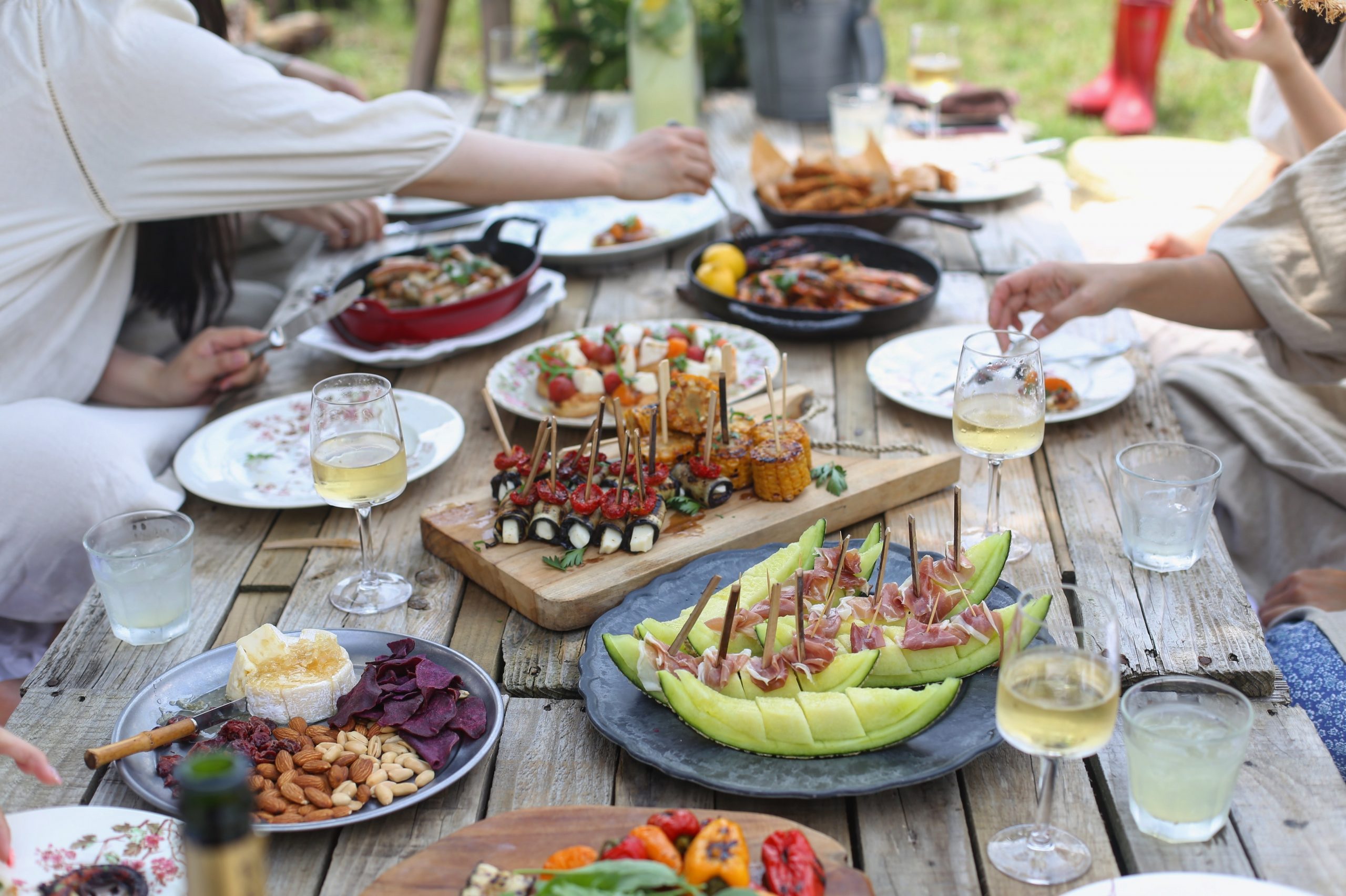 Comfort and weather-proofing your garden kitchen
You may want to build your garden kitchen with some form of protection from rain — but bear in mind that a grill needs to be properly ventilated if it's sited under a permanent, solid cover. A roll-away awning is a good solution for changeable British weather, while a pergola adds some shelter and looks pretty when covered with climbing plants. Although the cooking will provide an element of warmth in itself, consider providing another form of heating near the dining area, such as a fire pit or an eco-friendly electric heater.
Lighting is an essential element, enabling you to safely continue cooking after dusk and adding ambience to the entertaining area. Design bright lighting near the barbecue, grill or oven, and decorative lighting near the dining table — perhaps rows of bulbs or strings of fairy lights.
To make your outdoor kitchen more inviting, add some personal touches. Maybe patterned tiles on the wall behind the cooking area? A variety of cushions and throws? Textural floor tiles? Use beautiful planting as well — a herb garden would be handy — and you have the best of both worlds: a garden in which to relax and a delightful cooking and dining space.