New flooring will make the world of difference to your garden — follow these ground rules to get it right.
Like any flooring, an old patio or deck will eventually succumb to wear and tear. If paving's uneven and heavily cracked or wooden decking feels spongy or unstable, it almost certainly needs replacing. Modern materials are durable, low-maintenance and able to withstand whatever the elements decide to throw at them, so here's a range of options to consider.
How to install timber decking
Decks are composed of timber boards or planks that sit on raised joists and are ideal for levelling gardens. They're either made from hardwoods such as oak, iroko and cedar, or softwoods — typically pine or spruce — which are pressure-treated to remove moisture and prevent decay. Alternatively, timber decking tiles can be fitted directly to an existing flat surface and suit a small area like a balcony. Check the timber is FSC-certified as proof it's from a sustainable source, and it has a DeckMark or similar accreditation to guarantee quality.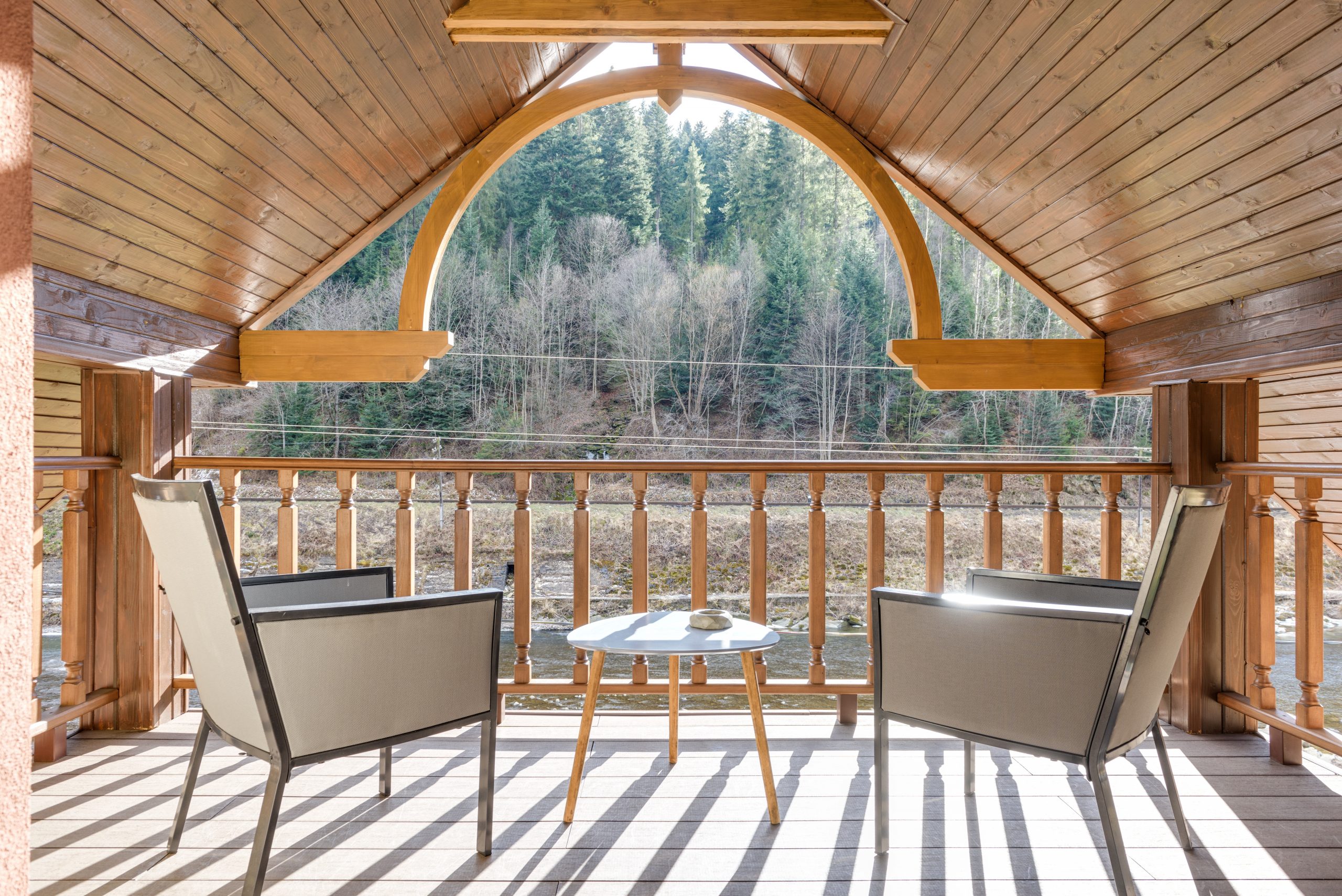 There's no doubting timber's versatility, as it can be painted or stained any shade. But you'll need to reseal it every couple of years to keep rot at bay, and it's prone to fading, though some people regard this as part of its charm. It can also get very slippery when wet, so look for anti-slip boards with extra grip.
The pros and cons of composite decking
Made predominantly from recycled materials — typically plastic or rubber — composite decking looks just like real timber but won't rot or fade, and doesn't require any upkeep beyond occasional cleaning. It's sold in various hues but isn't suitable for painting, and can be pricier than wood.
Different types of natural stone
Limestone, granite, sandstone and slate are all incredibly tough and available as tiles or slabs in a smooth or riven, textured finish.  Large evenly-sized slabs bring a clean contemporary look to your patio or terrace, and can be matched with interior flooring for a seamless transition from inside to out, while textured paving laid in different sizes will create a more rustic effect. Limestone comes in a palette of shades, ranging from off-white and soft greys through to blues and blacks, and granite is typically grey.  Sandstone paving, in tones of red, grey or tan, works out more cost-effective and slate is generally blue/black or multi-coloured, though, being natural stone, every tile is unique. Go for a slip-resistant surface, and seal the stone every three or four years to preserve its good looks.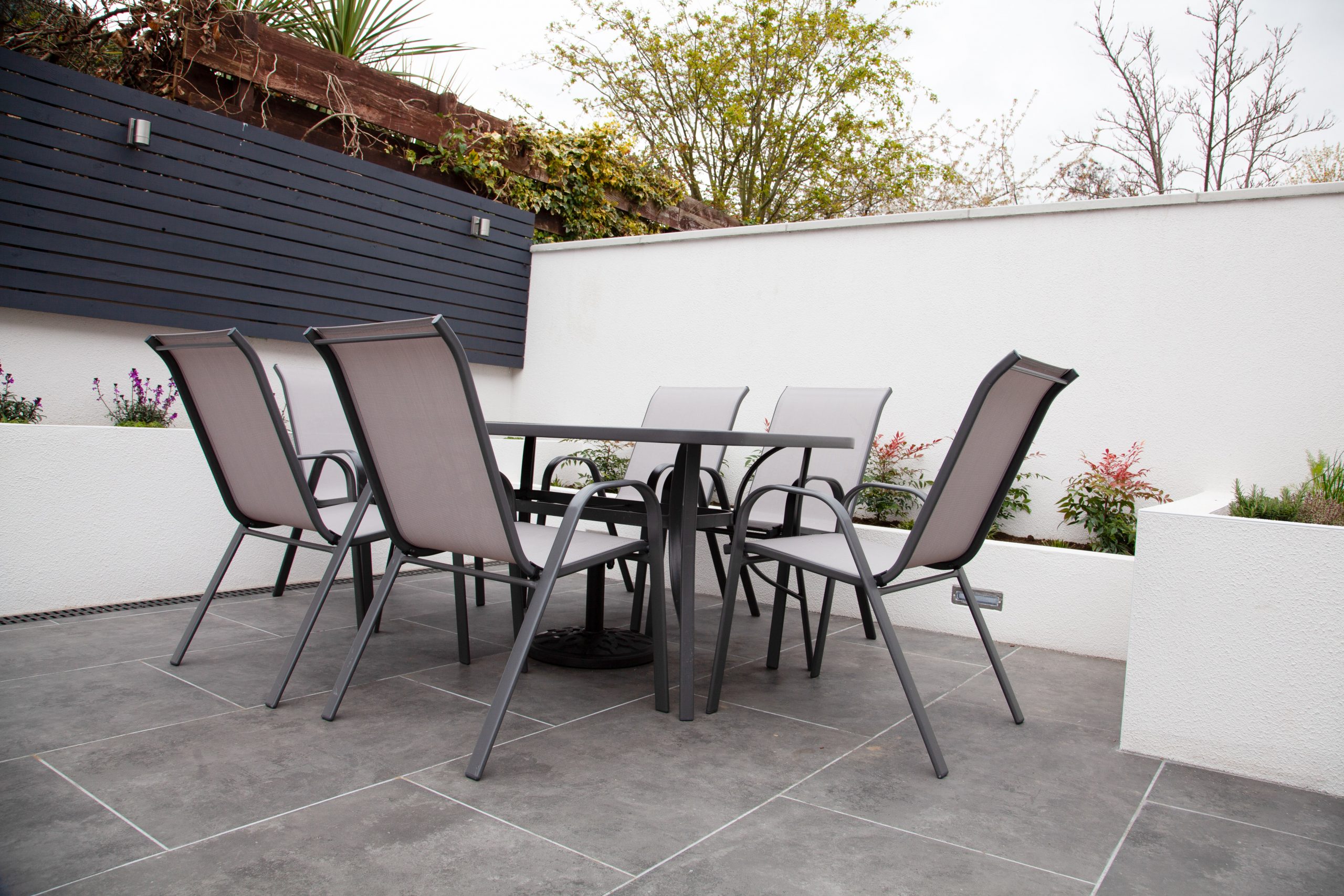 Why concrete will last in your garden
Another man-made material, concrete is a budget-friendly alternative to stone.  Manufacturers have addressed criticism of its lack of eco-credentials  production involves high energy use with lots of waste — by introducing new ranges which are low carbon or made from recycled aggregates. These are identical in appearance to standard concrete. For longevity, pick concrete paving that's pre-sealed with a surface protector.
Spruce up your patio with porcelain tiles
These are strong, frost-proof and, most importantly if you're short of time, don't need sealing and are virtually maintenance-free.  They're man-made and offer plenty of choice, including designs that replicate wood or stone or provide a plain neutral backdrop for showing off furniture or planting schemes, or you may prefer a bold motif pattern to add interest to a courtyard garden or path. As with natural stone, you can use the same tiles on the terrace as inside to treat the outside space as an extension of your home, keeping thresholds flush. A slip rating of at least R11 (the higher, the better) will ensure that they are safe for exterior use.