We find out what trends are on the horizon in the world of homes and interiors this year.
Looking to spruce up your home or add a new design dimension? We spoke to Alice Crittall and Rebecca Hill — the creative duo behind the Cotswolds-based interior design firm, Crittall and Hill — for the insider's scoop on the top interior trends to know about this year.
Incorporate biophilic design
Plant-buying was a pandemic-induced trend taken up by many — so many that, according to a study by Homebase, the UK planted 322 million more plants in 2020 than in 2019. Enter biophilic design, conceived to nurture our connection with nature. "Biophilia addresses the importance of our health and wellbeing in the built environment," explains Rebecca. "But it doesn't have to mean installing giant living walls. Even just adding a few houseplants can create that positive experience of nature." For £35 per month, a Leaf Envy Plant Subscription Box will slowly but surely fill your home with all the plants you'll need to recreate biophilic design.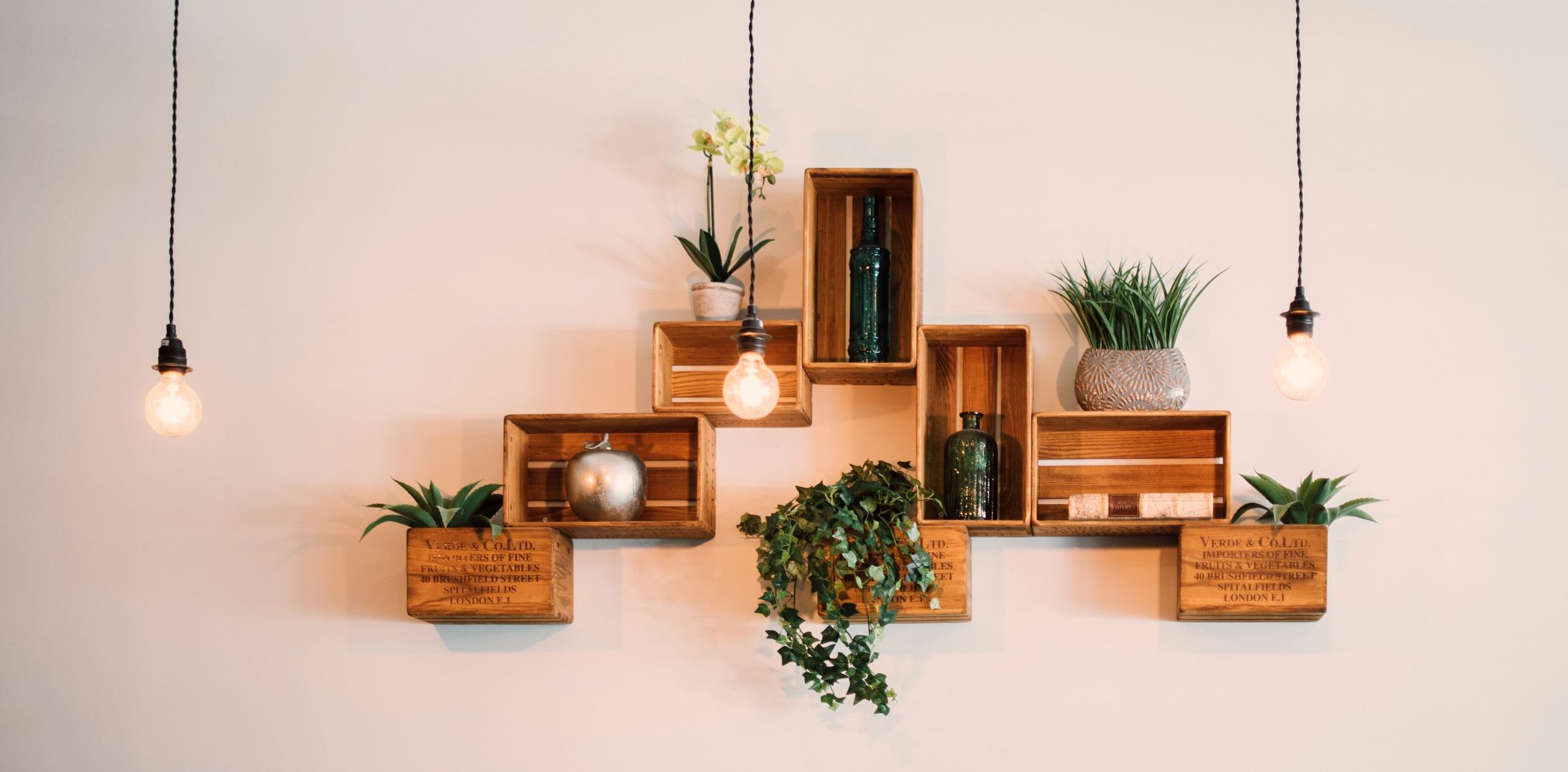 Use responsibly-sourced materials
The pandemic has brought our alignment with sustainability into sharp focus. "Expect to see a rise in organic and natural materials in the home," says Rebecca. "Particularly an upward trend of having tactile wall finishes, such as cork or natural wall render, and natural flooring. Think sisal rugs, reclaimed flooring, lots of shagpile carpets, wool, textured walls and quilted textiles." The reuse and repurposing of vintage and reclaimed furniture has been around for some time, but it's now becoming mainstream as an approach to home decor. One eco-friendly item we've got our eye on is the Ferm Living Desert Lounge Chair, which is made from recycled post-consumer waste.
Create home office and flexi-spaces
"As a result of our homes now needing to adapt quickly to meet with our new way of life, flexi spaces are here to stay," says Rebecca. But there's no need to necessarily think about an extension or garden office. Rebecca suggests introducing a desk chair that doubles up as a statement piece. Another clever way of splitting up the use of an area is to introduce a room divider — there are plenty of different styles on the market, such as the Porada Gamen Room Divider.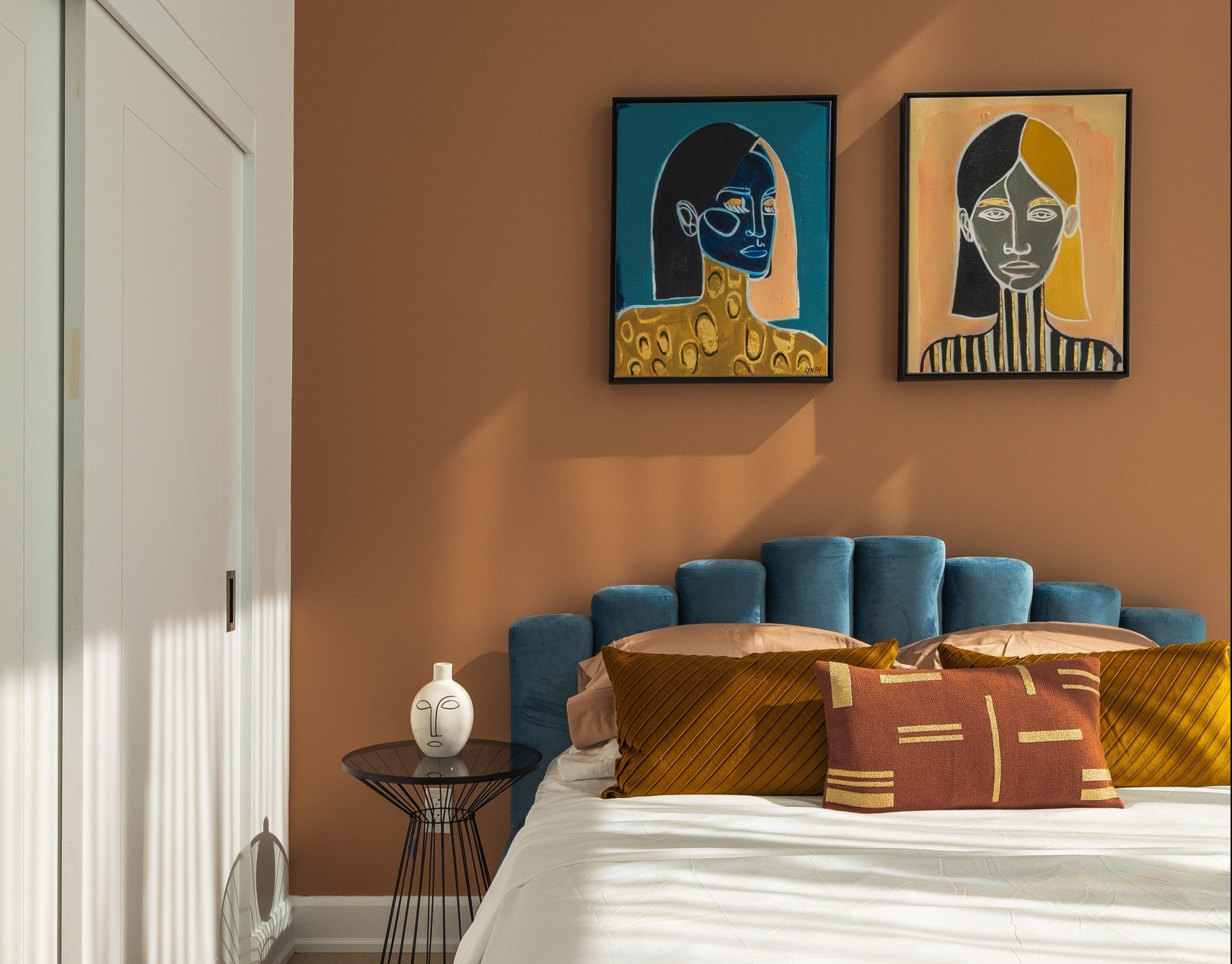 Select shapes and furniture
If you noticed curved furniture popping up in design mags over the past few months, expect things to get even, well, curvier this year. For decades, straight lines have dominated home accessories and furniture, inspired by 20th-century modernism. But corners are out and the 'wiggle' trend continues its ascension in the popularity stakes, though Rebecca predicts the shape will evolve further in the form of irregular knots. Get the look with the Loopi Wall Sconce, an intricately-designed light feature from Australian brand Articolo Lighting.
Choose colour schemes
"Tying in with an emphasis on eco-conscious design and biophilia in interior spaces, we are seeing a rise in green paint and colour schemes," says Rebecca. Though along with greens, terracotta, brown and earthy tones are all here to stay – all of which give off that warm and welcoming feel. And in contrast to what we've seen in the past five years, Rebecca adds: "Generally, we're moving away from white minimalism and wide open spaces, and turning instead to colourful, bright kitchens, painted ceilings, and colour blocking." She predicts a move towards wallpapers of high energy and whimsical patterns with fun and bright colours.