Wi-fi extenders and mesh networks can eradicate internet dead zones and improve speed and consistency. Here's our pick of the best for every budget.
With more of us working from home, fast, reliable wi-fi has never been so important. But if sluggish speeds or frozen Zoom meetings have you wondering if you need to upgrade your broadband plan, hold up. Wi-fi extenders and mesh systems are devices that extend the signal of your existing network, helping it travel more effectively through walls and reach those farther corners of the home. Here are five of our favourites:
Basic booster
If your internet speed is decent but simply doesn't reach some areas of your flat, a streamlined wi-fi extender like the Mercusys ME30 (£24.39) can be a cost-effective solution. This discreet plug-in device extends the range of your router with intelligent switching between two bandwidth frequencies to route traffic more efficiently. Set up involves pressing a button to pair with your network, with an LED indicating whether it's in range of the router to help you place the ME30 in the optimal location. An Ethernet port, meanwhile, offers faster wired connection for desktops, consoles and smart TVs.
Travel-friendly extender
As well as extending wi-fi range by up to 1,500sq ft, with antennae to direct the signal, the Fonowt Extender Booster (£46.99) can operate as a router to create a private network on an existing wireless or wired connection – useful for setting up a guest network or securing your internet when working at a hotel or cafe. It optimises traffic routing between dual-band frequencies and supports advanced security standards, protecting connected devices. Pressing a single button activates the device, while an Ethernet port lets you establish another wired connection to your network.
Smart system for larger homes
For a serious upgrade to wi-fi coverage – and if your home is on the larger side – a mesh network system is the most effective option. The three-unit TP-Link Deco M4 (£96.99) can replace your router and generate a network of up to 4,000sq ft. Parental controls enable restrictions on online time and inappropriate sites for particular devices. The M4 supports over 100 devices so it's suitable for homes with connected devices such as smart thermostats. Set up is simple, with a smartphone app to guide activation and manage networked devices. Pairing with Amazon Alexa allows voice control of the Deco M4.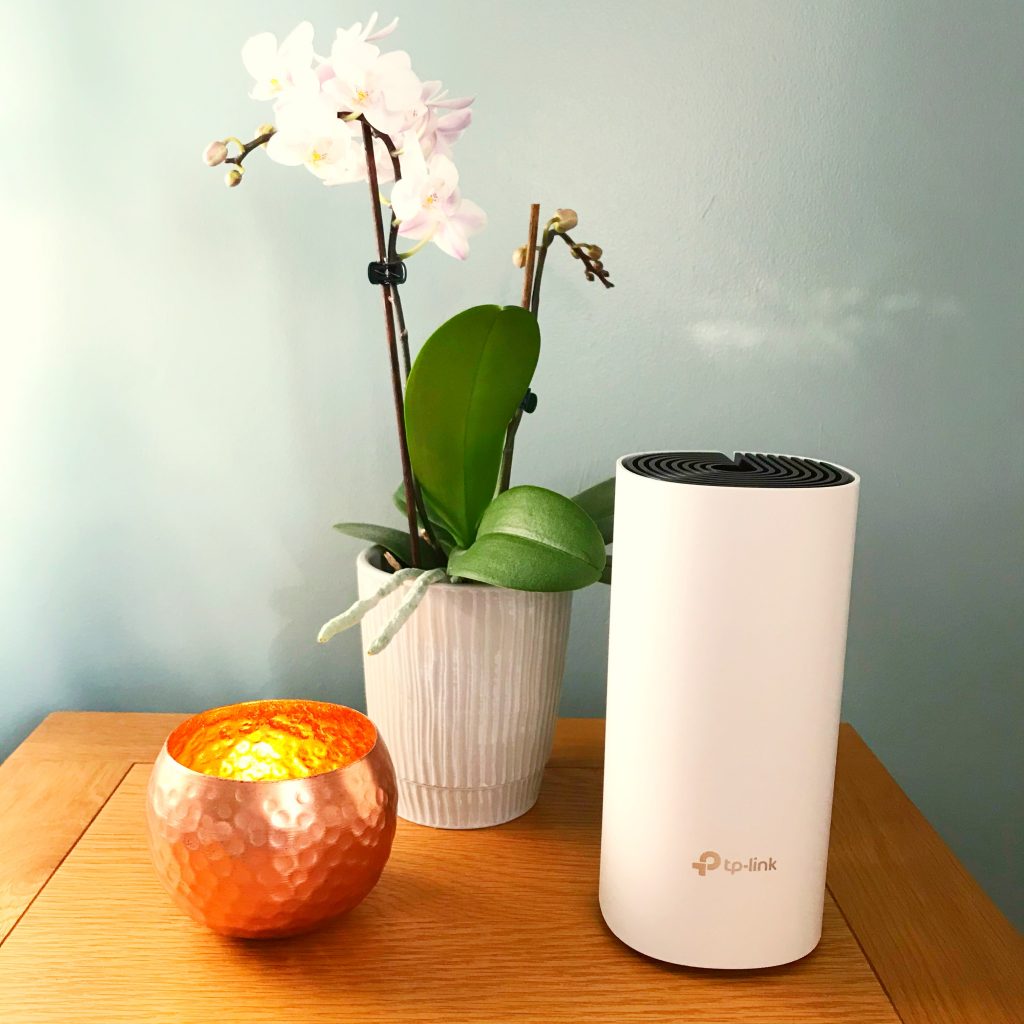 Secure mesh for smart homes
In a smart home with multiple connected devices, cybersecurity is a critical concern. The TP-Link Deco M5 (£149.99) comes with antivirus software to protect the devices connected to its network. A three-unit pack (£149.99) covers up to 5,500sq ft, which can mean great signal all the way to that garden office. Family controls can block websites and limit access time, while a smartphone app guides set up and simplifies network management. And if you use Amazon Alexa, you'll even be able to control the Deco M5 with simple voice commands.
Advanced wi-fi intelligence
For devices supporting the latest, fastest wi-fi 6 standard, the Amazon eero Pro 6E (£349) enables high-speed gigabit internet with a single sleek unit providing up to 2,045sq ft of coverage for over 100 devices; additional units can be meshed for coverage up to 6,000sq ft. Support for tri-band frequencies enables lower latency, particularly with multiple heavy users streaming or online gaming, and as more wi-fi 6 devices launch, routers like the Pro 6E can be the future-proof option. It also functions as a smart home hub for compatible devices, with antivirus and voice control. An app guides you through quick set up and enables easy network management.
Written by Natasha Stokes