Many UK houses don't have a garden. However, limited room doesn't have to mean limited options.
A 2022 study found 12% of adults in the UK don't own a garden. But a thoughtful makeover can actually transform your courtyard, balcony or window box, no matter their size.
There's an abundance of plants that can thrive on a balcony given the right conditions, care and attention. Fragrant plants like lavender, mint and rose have timeless appeal and are an easy way to add colour to an outside living space.
Explore texture by mixing the bold, crinkle-cut leaves of hostas with fine-textured plants such as cosmos and baby's breath. Combine with the furry, tactile leaves of lamb's ear — their dove-grey colouring will complement all colour palettes — to create a relaxing haven.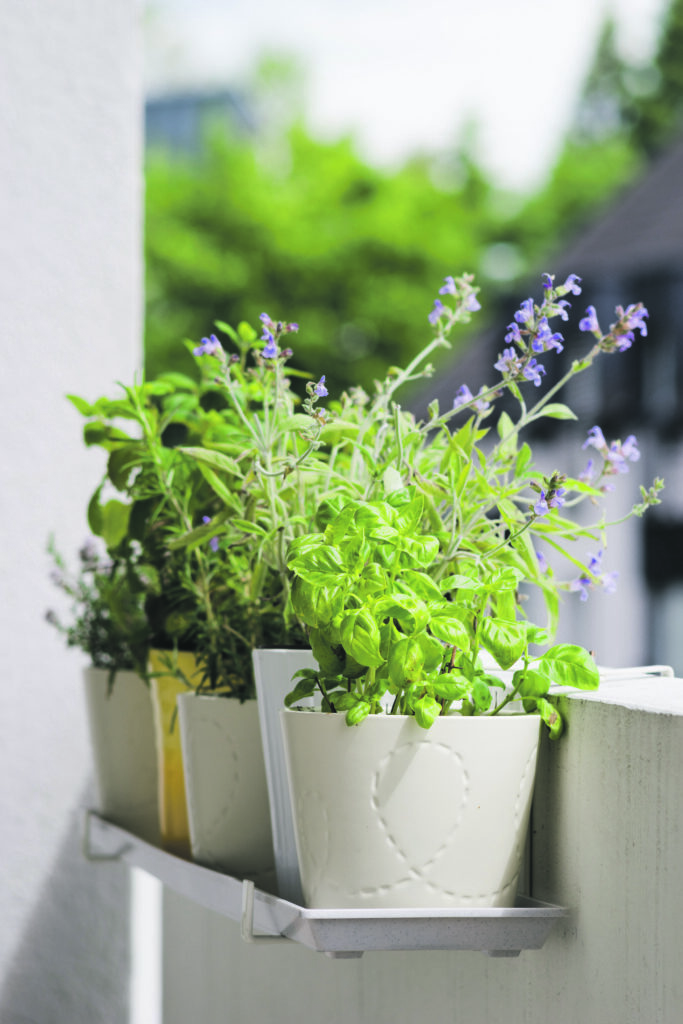 Weigh it up
"On a balcony, think about weight," says presenter of BBC Gardeners' World Frances Tophill. "Choose a lightweight compost like bulrush or coir-based products, and even consider bulking pots out with waste polystyrene packaging. On a balcony, you always need to think about light and wind. Depending on your aspect, you might be blasted by intense sun, and the higher you go, the more the wind will ravage your plants. So choose the right plant for the right place and tougher cultivars that can withstand the elements."
Using height and depth to your advantage is a great way to make a statement on your balcony, argues Owen Barnicoat, a landscape gardener from Ceredigion, West Wales.
"Climbers such as clematis, honeysuckle and jasmine can be grown in a pot with a supporting trellis, which provides a spectacular backdrop as they can be trained to grow laterally and down, as well as up. The same pots can be used for flowering plants, such as nemesia, which will give a fine display from late spring to first frosts."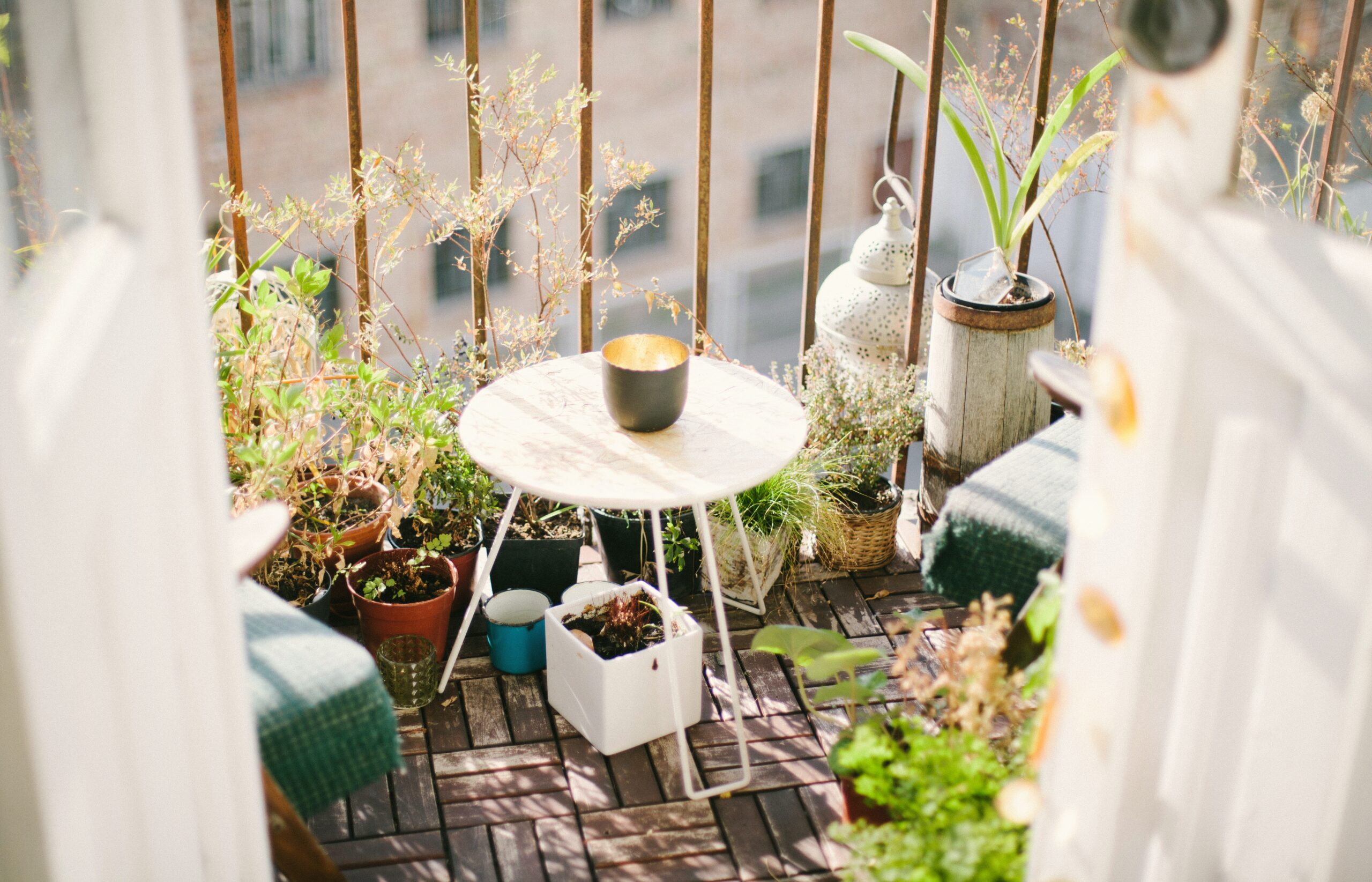 Colourful solutions
For newbie gardeners, bulb lasagnes are a great way to make a small space pop. This method, championed by the Dutch, involves layering bulbs in pots, planting the latest flowering deepest. Particularly popular for spring bulbs such as crocus, narcissus and tulips, there's still time to plant gladioli and dahlias for blooms in 2023. Grow en masse for maximum impact and an explosion of colour.
Frances, who also works as a market gardener on the Sharpham estate, is a fan of container planting. "The wonderful thing about it is that you can move your plants — bring them with you when you move, take them indoors when the weather gets cold or even from room to room if you don't have a garden."
When it comes to growing your own food, you don't need an allotment. A sunny windowsill doubles as an ideal spot for newly sown seeds to germinate. Sow popular tomato varieties moneymaker and sungold now, alongside chillies such as cayenne. Keep them indoors until after the last frosts, then move onto your balcony for a summer harvest.
Look ahead to winter, too, by adding year-round plants with colourful buds such as the popular Skimmia japonica rubella. "Evergreens can provide a constant show of life, even in the harshest winters," explains Owen, "but be careful if your balcony faces south or east, as plants such as camellia and hebe will suffer."
Don't be afraid to experiment. The use of tiered planters, ladders and hanging baskets can also increase growing potential. Plus, on the smallest of balconies, a well-placed mirror can create the illusion of space.
Words by Katey Lovell