With his passion for gardening blossoming at an early age, it seemed fitting Michael Perry would grow up to be TV and YouTube star Mr Plant Geek.
Even as a child, Michael Perry, aka Mr Plant Geek, loved gardening. He landed his first job in the industry at age 18 and has since travelled the world and made numerous TV appearances, often being seen on ITV's This Morning. His YouTube channel and website mrplantgeek.com are a wealth of advice and tips and continue to inspire others to take up gardening.
Michael talked to us about his life in lockdown, how he was influenced by his grandparents and the standout moments of his career.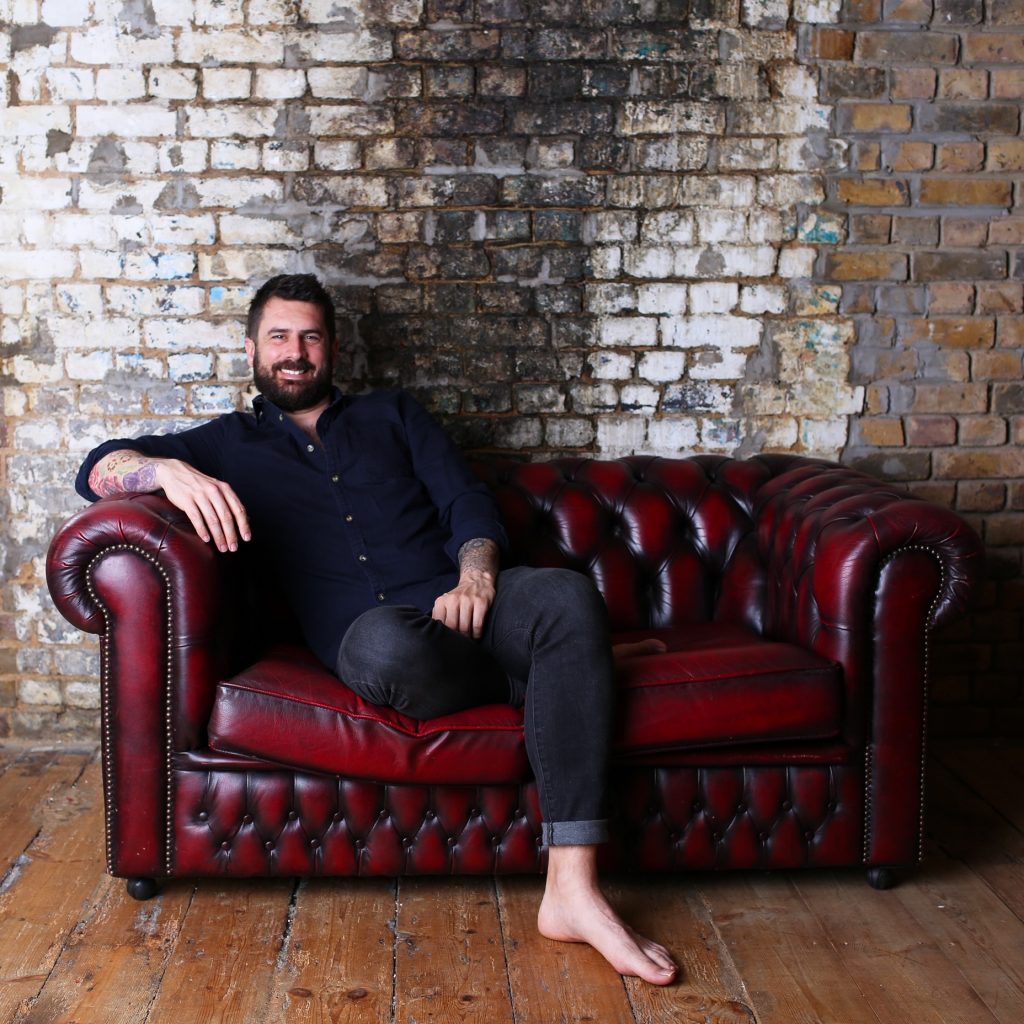 How did you get into gardening?
As a child, I spent lots of time with my grandparents. They had a big garden and grew chrysanthemums and dahlias to display at the local flower shows. I started growing with them, becoming fascinated by everything to do with plants, and soon taking over my parents' garden, too. Grandma and I were real gardening buddies; we used to swap cuttings and sow seeds together. I also sold my plants at Women's Institute markets. I was quite the little entrepreneur!
How did your career begin?
When I was a teenager, I spoke to a career adviser, and he suggested I could go to horticultural college, but at that point I wasn't sure where that would take me in life. At the age of 18, I entered a competition to design a garden for seed company Thompson & Morgan. I won and was offered a job. The rest, as they say, is history.
Talk me through your career
At Thompson & Morgan, I was shadowing the product manager, so I was out on the road looking for new plants, writing about them and putting catalogues together. I soon started working on video catalogues and was encouraged to get into the PR side of things. That's when I was propelled into the spotlight with various TV appearances, as we launched some very distinctive plants, including the black hyacinth and the 'egg and chips' plant!
Talk us through your career highs
There are too many to mention! I was always encouraged to say 'yes' to everything, so I've been doing some fantastic work. During my time at Thompson & Morgan, I presented on TV in the UK, the US, Germany and Italy. I also worked on some amazing new plant concepts and the media work attached to those. Since being freelance, things have gone from strength to strength and I've managed to travel the world, with lectures and demos in Japan, various projects in China and a very successful website.
Do you have a favourite and least favourite plant or flower?
I often note iris as being my favourite and have a memory of drawing and painting one on a stone for my grandma as a gift. However, as a garden plant, they don't fly out for a long time, so don't offer much value. Least favourite? That's impossible to answer.
Describe your garden
I'm in an apartment in Windsor at the moment, but I do have an amazing windowsill garden. This is where I experiment with all sorts of plants, and you'll see outside patio plants being trialled as indoor windowsill plants, and the results have been very surprising. I can't stop coming up with new ideas.
What have you been up to at home during lockdown?
I've been doing a spot of crafting, making flower crowns and houseplant headbands. I've enjoyed reconnecting with nature (my life is usually quite busy and I don't get the chance to do that). Although it was a difficult time for so many people, for me it was nice at times to have this enforced relaxation and reconnection time.