Looking to add a bit of regal pizzazz to your space? Velvet armchairs, dramatic red drapes and golden lights are some of the luxurious — yet quite affordable — elements to consider.
If Bridgerton or The Crown have taught us anything about the so-called 'royalcore' trend — essentially aesthetics based on visuals of Western European royalty — it's that the aristocracy loves flower-patterned sofas, velvet armchairs and golden chandeliers. And while it might not be a great time to invest in a Buckingham-worthy sofa or an armchair straight out of Daphne Bridgerton's living room, there are ways to incorporate the trend without breaking the bank.
Here's how to give your home a royal revamp that won't cost the earth.
Opt for plush, antique-style furnishings
Vintage furniture embellished with detailed patterns adds a touch of sophistication and a luxury feel to any home. But that doesn't mean you have to go antique shopping (especially since rare antiques can be insanely expensive) to find the right pieces for your living room.
Online stores such as Wayfair tend to have a selection of retro-looking furniture, and if you can't afford a new sofa you can always cover your old one with a golden or pale-coloured floral throw — like this one from Rosalind Wheeler — to give it the royal treatment. Metallic bed runners and cushion covers will also create a similar effect.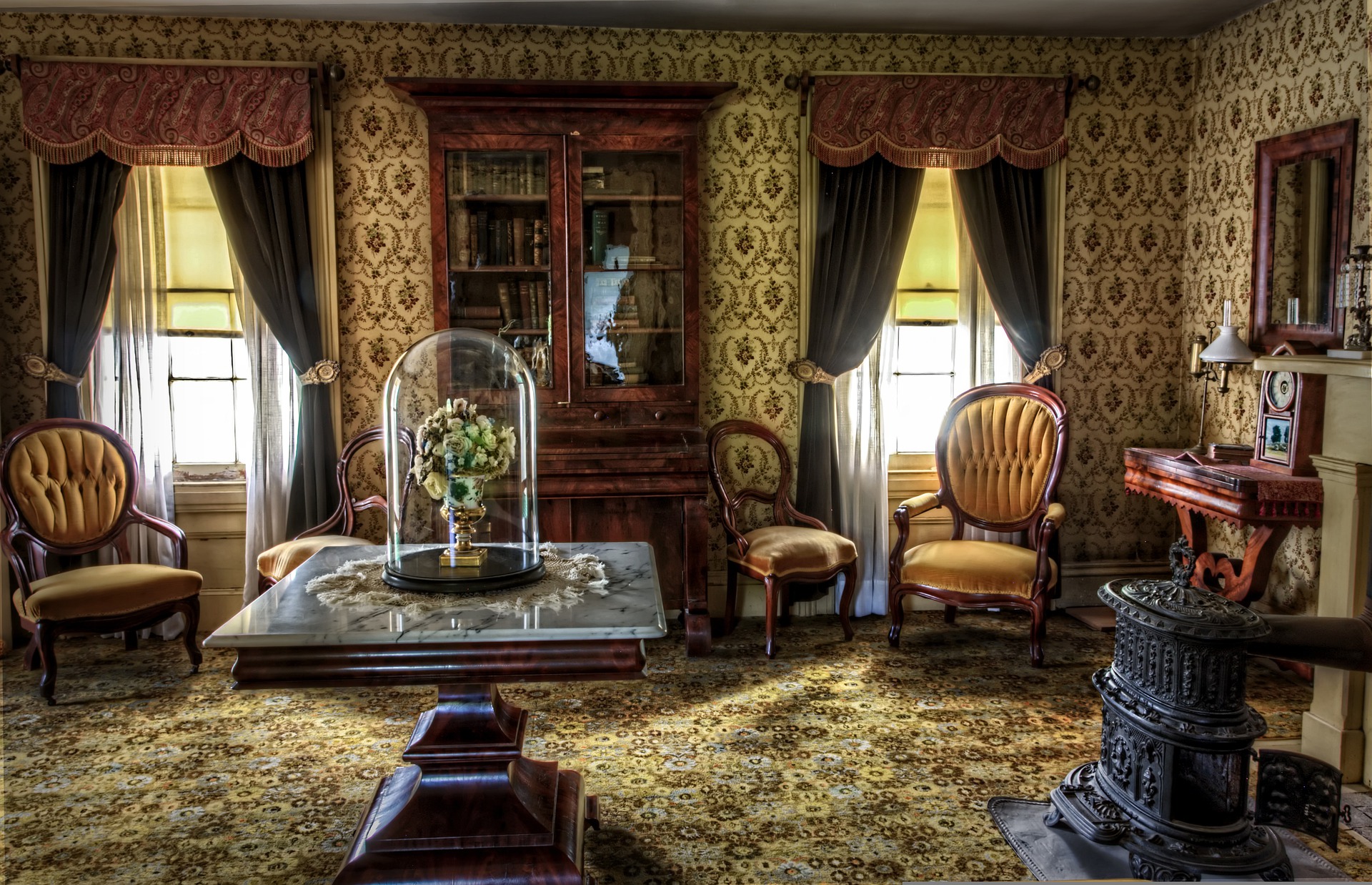 Trust in deep colours and fine fabrics
Velvet furniture, cushions and rugs immediately create the impression of a palatial living area, without costing too much. Combine velvety fabrics with deep, rich colours and you've got yourself a regal residence; think emerald velvet armchairs or soft burgundy rugs.
Teal wallpapers with elaborate motifs and deep-red, dramatic drapes will also give your home an opulent feel, if you don't mind a bolder colour palette. Alternatively, opt for pastel colours on delicate linen, as in the case of these marshmallow pleated curtains from John Lewis.
Adorn your bedroom with golden mirrors and lights
A proper Victorian chandelier would probably be an extravagant (and quite heavy) choice to make in today's economy, but there's a wide selection of less-expensive lights with brass and golden details to choose from instead, including this beautiful pendant one from National Lighting (fittingly named Goddess). It's just a matter of finding the one that best matches your interiors.
For those final majestic touches in your bedroom, make sure to include a mirror with a golden frame, such as this piece from John Lewis with carvings that take the form of roses. Once more, flowers and gold are a winning combination.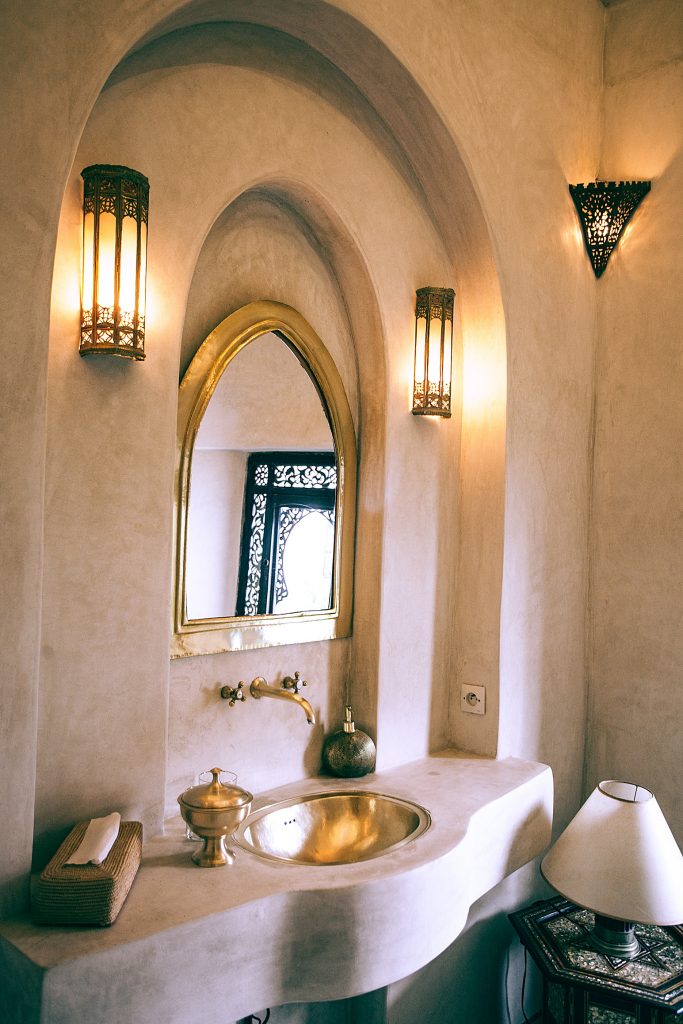 Add gold accents to your bathroom
If you're looking to include a few more golden details in your home (make sure not to overdo it, of course), consider adding some of that metallic sparkle to your bathroom, too. You could experiment with golden faucets, white and gold soap dispensers (such as this shell-shaped one or this super-glossy one, both from Amazon) or showerheads with golden details.
And if you're feeling bolder, you can paint entire wall sections (perhaps a stripe above your white sink?) with metallic gold paint, to complete the shiny effect and make your bathroom look all grand and imperial — you'll find this in hardware stores or on Amazon.
Decorate the walls with paintings
Collecting precious artworks is obviously an expensive pastime, but your home could use a little bit of art to look resplendent. You don't have to splurge on a Degas to make that happen; you can buy affordable paintings on Etsy or even from artists selling their works in your local community. Pick the ones that 'scream' royalty the most — think scenic landscapes with light brushes and faded flower motifs, or anything remotely alluding to Impressionism.
For that extra regal touch, frame your chosen paintings using gold frames before hanging them on the wall. Again, you don't want to overdo it, so make sure to space them out around the house.