We discover how the colours in your home affect how you feel, think and behave and how to choose the right ones for you and your family.
"People love colour, but when it comes to their homes, they're often scared of getting it wrong," says colour psychologist Karen Haller. "They're worried about what others will think so they play it safe with whites, beiges and greys."
But, Karen explains, the colours we surround ourselves with affect how we think, feel and behave, so sticking with 'safe' options could actually have negative impact on our mood and actions.
A personalised approach is key, adds Karen, who has written a book on colour psychology, The Little Book of Colour. "Although certain colours have a certain effect on us — for example darker blues help us focus — different shades within that colour can impact people in different ways. So, navy might not help you focus, but midnight blue may. It's important to sit with a colour and see how it feels for you."
Interior designer Jacqui Smith, of Home Smiths, believes strongly in the power of colour and uses it frequently in her work. Jacqui, who has studied colour psychology, says the best way to choose colours for your rooms is to first forget trends: "They're not at all helpful," she explains. And second, think about who uses the space, how they use it and how you want people to feel there.
"Is it somewhere that should be restful, or a place that you need to feel energised?" she says. "Maybe there's an area in the house prone to family conflict, and you want a colour that helps keep everyone calm."
The next step is to choose the colour. To really understand what shades work best where, it's worth doing your research on the subject — a book like Karen's is a good place to start. But to help you on your way, we've taken a closer look at three rooms in the house.
The bedroom
"This is a space where our body and mind is given time to rest and restore, so I always recommend colours that are soft and gentle," says Karen. "Soft pinks, blues and greens are all very soothing." Both Karen and Jacqui say yellow should be avoided in the bedroom as it can stimulate the nervous system. Jacqui adds: "We had yellow in our first son's bedroom when he was a baby and he just wouldn't settle, while our second son's room was powder blue and he slept really well."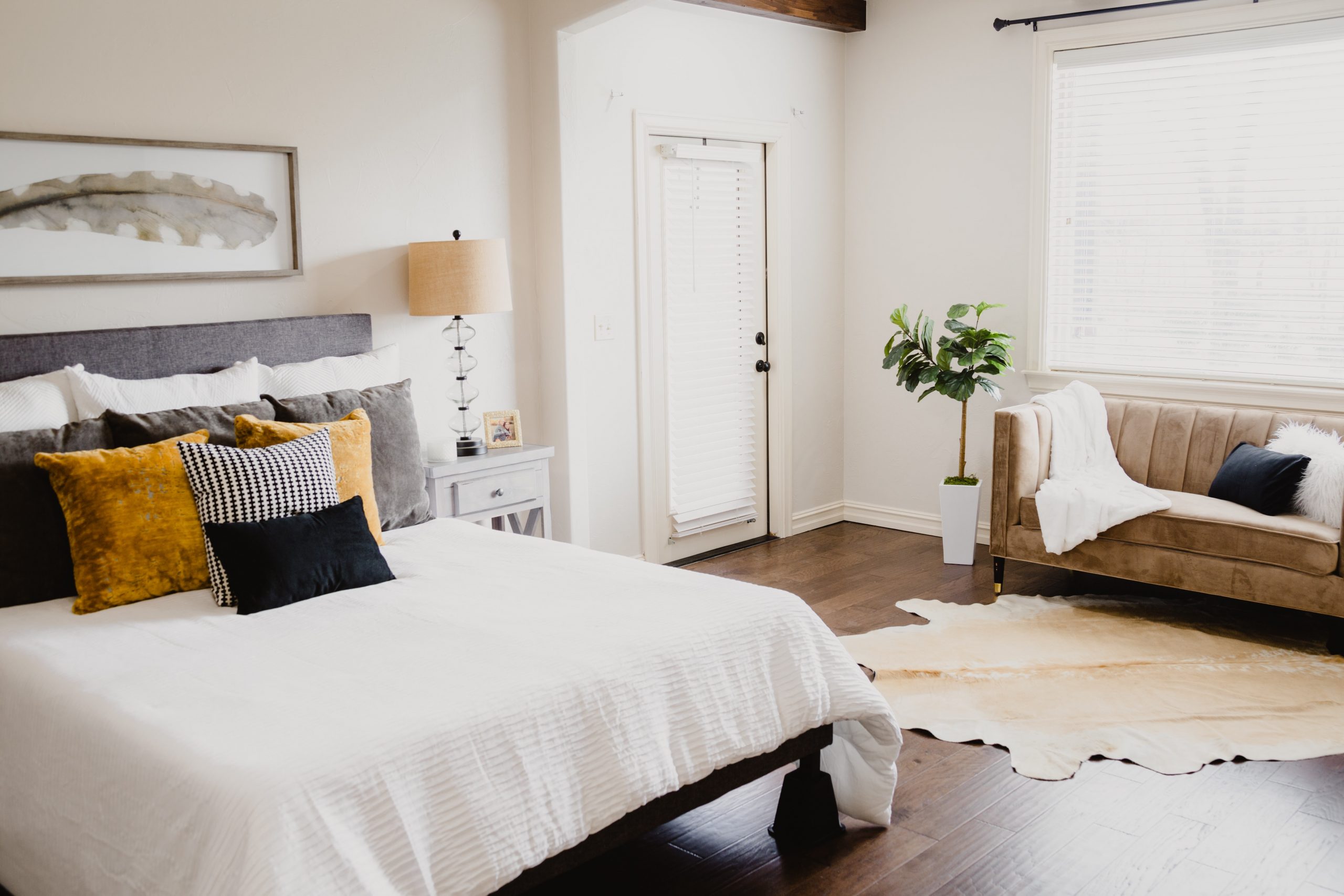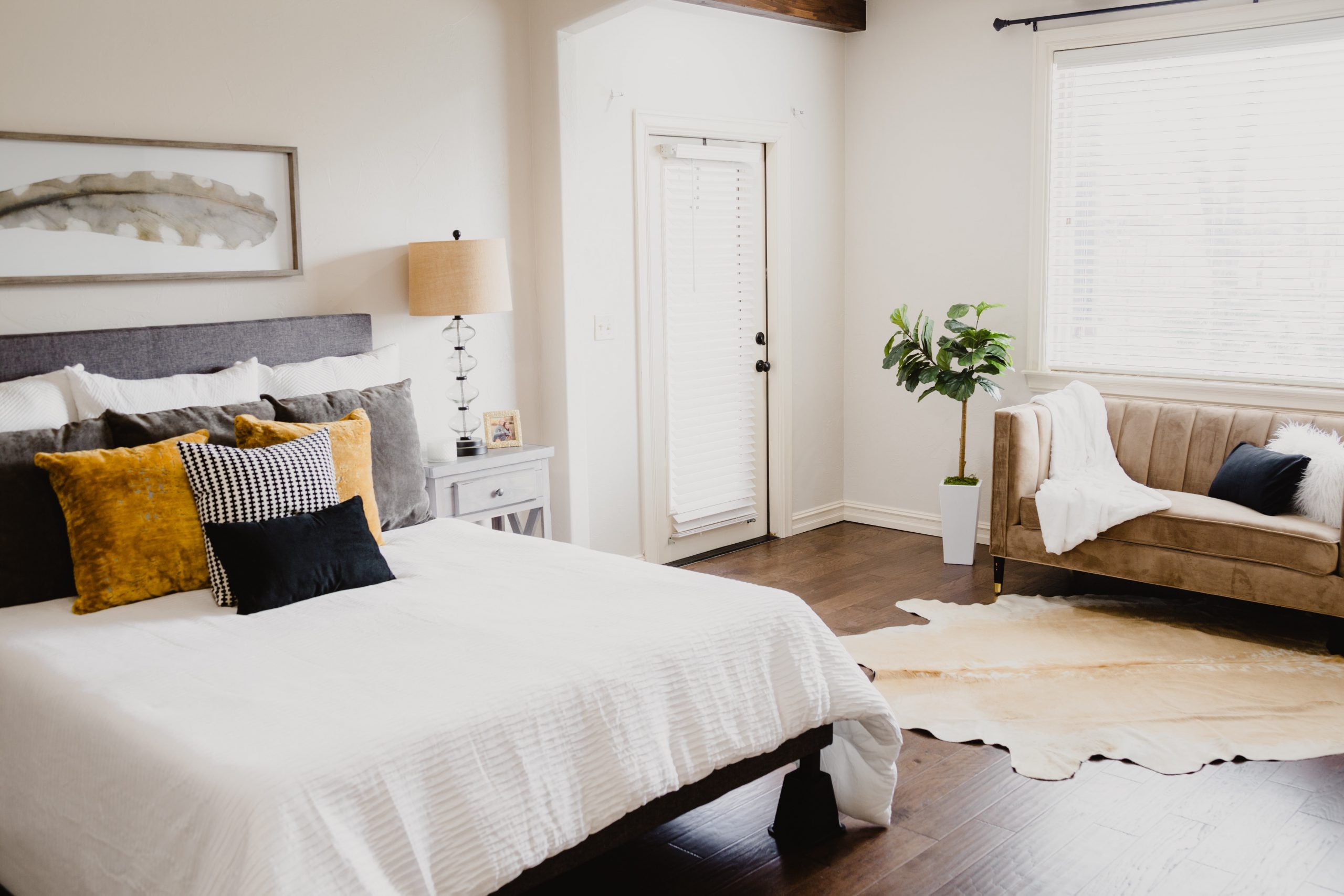 The living room
The colours you choose really depend on how you use your living room. "Often it's multifunctional, so you could add and take away colours depending on what you're doing," explains Karen. "If you're playing board games, you could bring out a tablecloth in orange, which is a fun and social colour. If you were having a dinner party, you could introduce more muted colours."
The bathroom or shower room
"If it's a shower room that you use mainly in the morning when you want to wake up and feel ready for the day, I'd recommend turquoise colours, as they're very energising," comments Karen. "However, some people might need red — it's like a double espresso." If it's a bathroom where you want to relax, however, go for calmer colours, adds Karen. "Soft pinks are perfect for relaxing, or if you want to feel secure and grounded choose stone or wood colours."