We round up this year's most stylish firepits and talk to an expert about how to get them burning (almost) smoke free.
There's nothing quite like gathering around a crackling firepit with friends and family as the sun goes down. It's the perfect way to enjoy your outside space — something many of us craved during the Covid-19 lockdowns. Unsurprisingly, sales of firepits soared as a result. Restrictions may have lifted, but the trend for outdoor fires doesn't seem to be waning and there's a huge variety of designs on offer, from the simple but stylish to the glorious showstopper.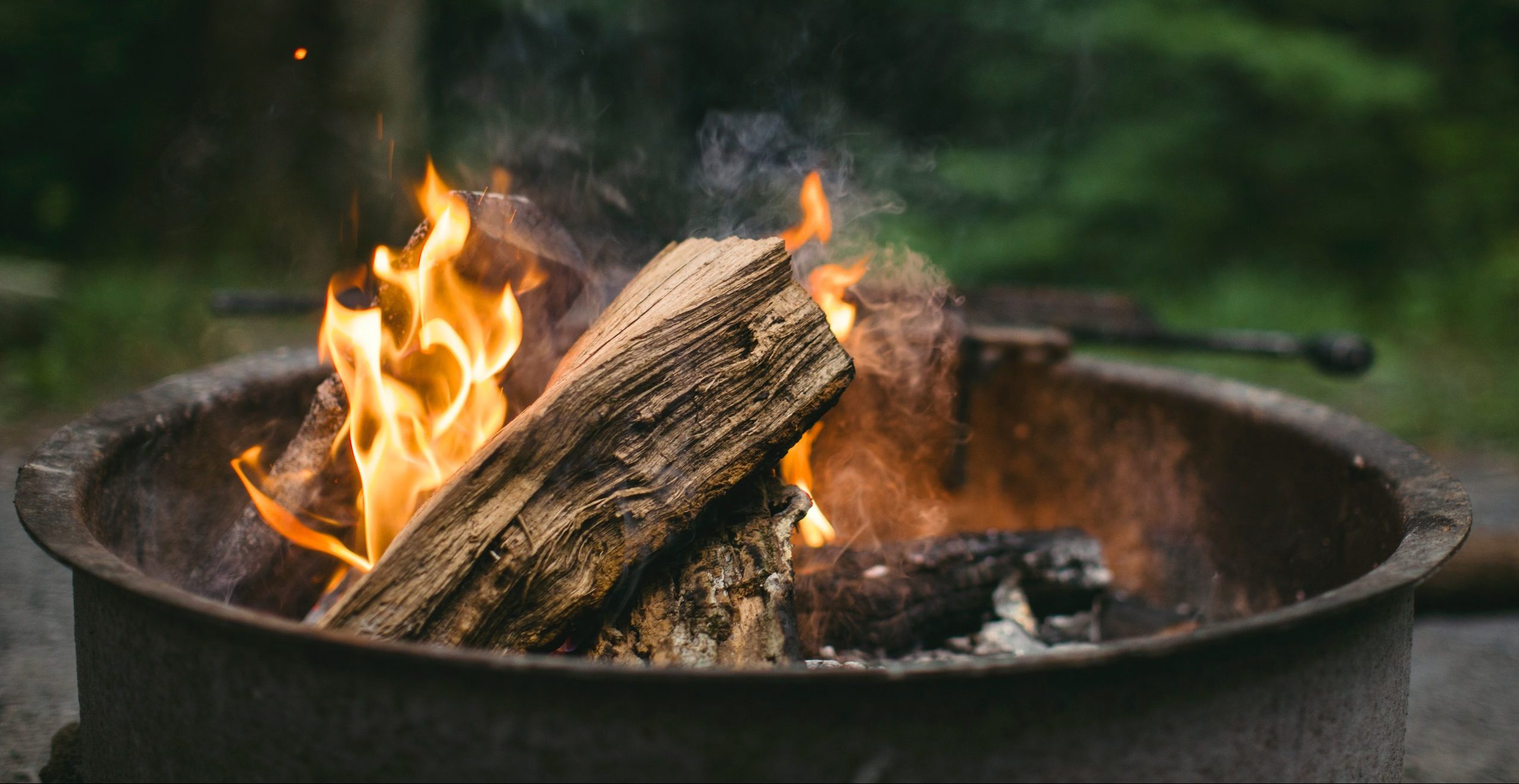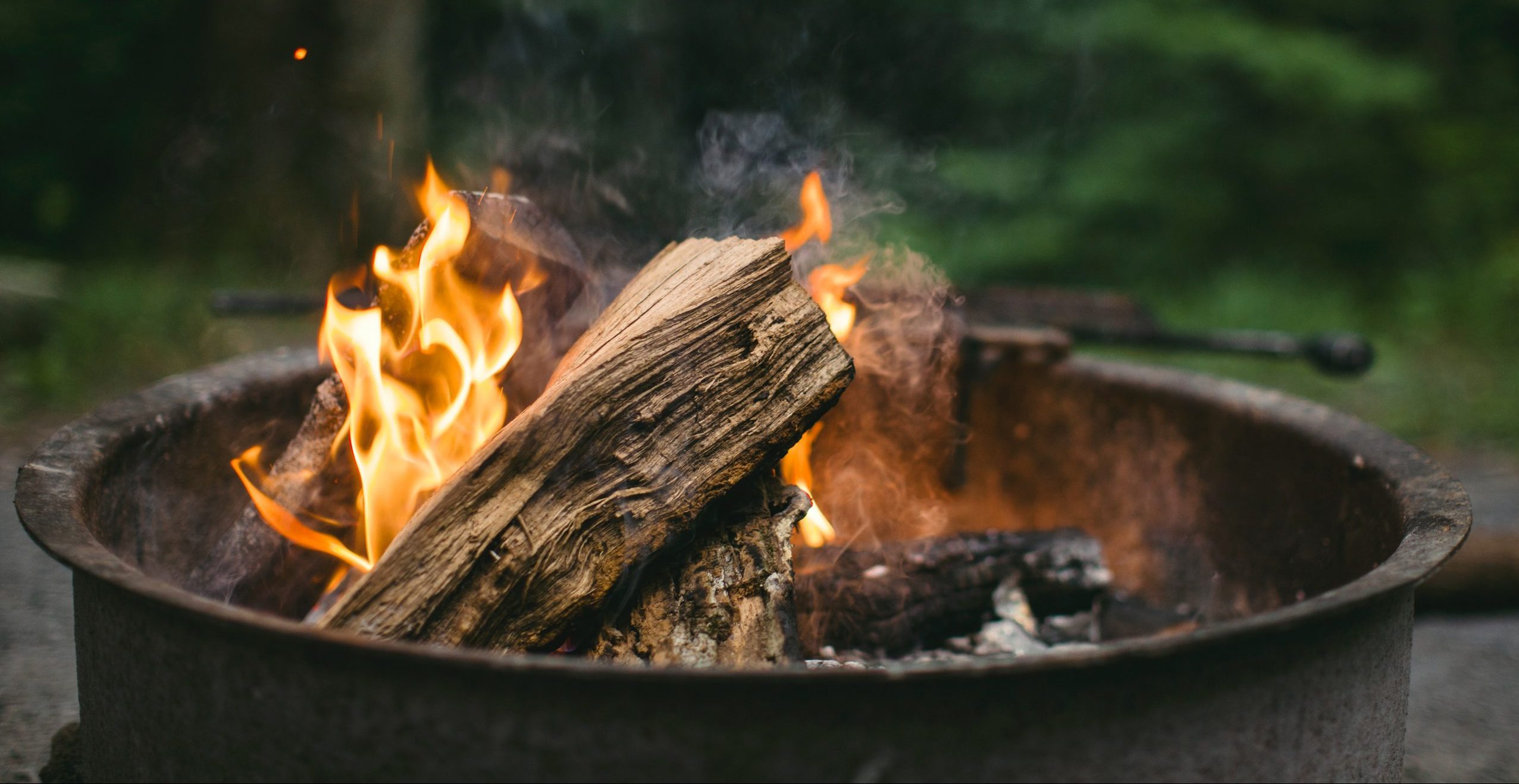 The best firepits on the market this summer
At the more budget-friendly end of the scale, we love the clean lines of the Round Fire Pit by Cox & Cox (£125), which has been oxidised to give it a rusted look.
For a similar price, there's also the Barbecook Jura Fire Basket, which is made by Pangaea Home (£119) and has an eye-catching geometrical design.
Moving into the higher end of the market, the Grill Symbol Luna Fire Pit (£1,390) is perfect for larger gardens and gatherings. It's made of corten steel, a weathered steel known for its longevity and durability, and features an internal basket for the ash.
If you're looking for a firepit that doubles as a stunning work of art, behold the Glowbus Dewdrop (from £3,795). Also made of corten steel, this was designed by artist Andreas Ketels and comes in three sizes. And for every purchase made, Glowbus will donate to organisations committed to the conservation of nature and forests.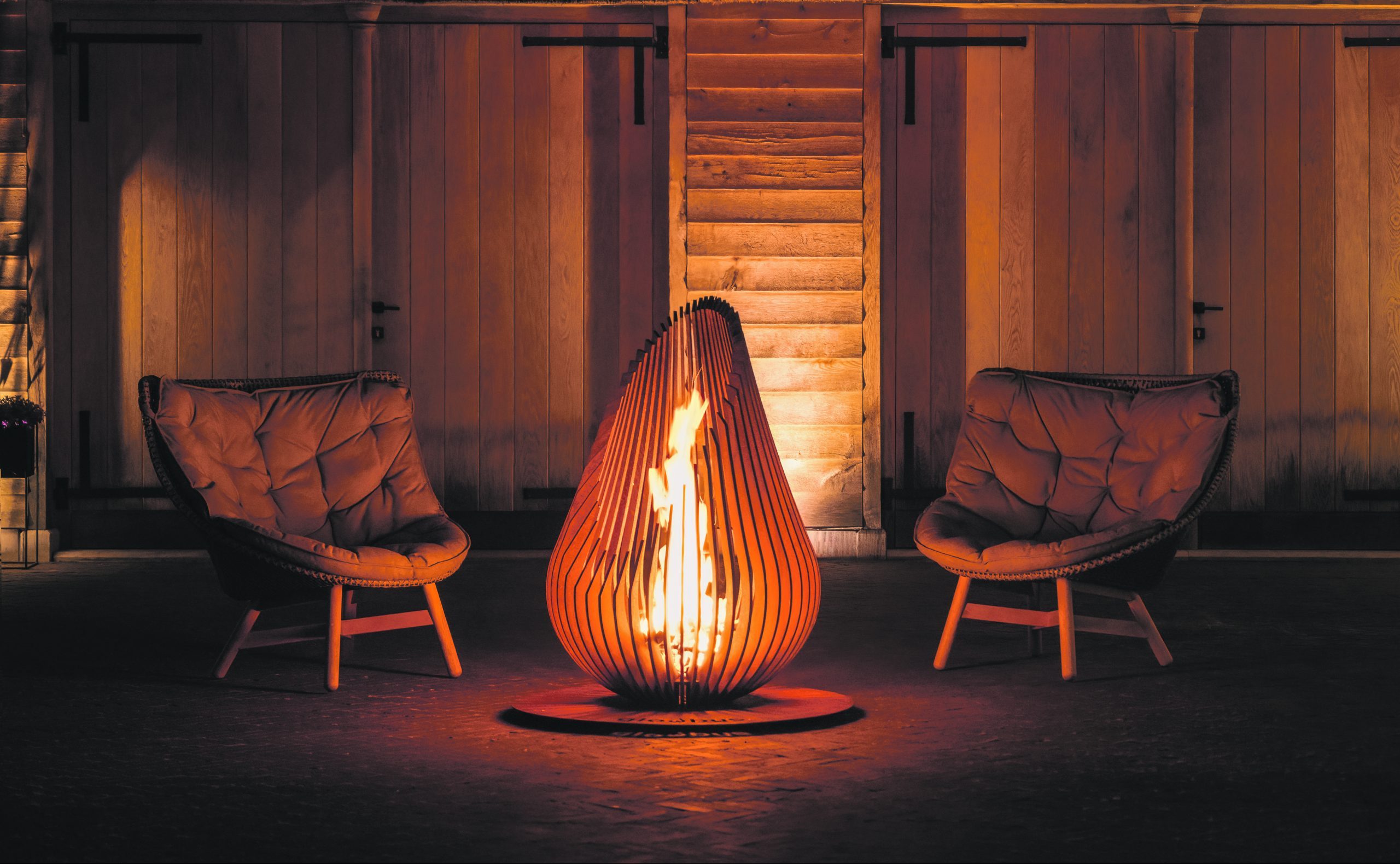 How to build your fire in an outdoor pit
If you've not done it before, building a fire for your pit can seem a little daunting. But if you follow a few simple steps, it's straightforward. Neil Thomas, co-owner of Firepit.co.uk, says you should start by creating a little ball of tinder, the size of your palm, in the centre of the firepit. Next, build a little pyramid of kindling sticks around the ball of tinder. "You should leave a bit of a gap in order to let air flow, but not too much, as then the flames from the tinder won't reach the kindling," he explains.
Now, light the tinder. Once your kindling is burning, add your firewood. "Again, arrange the logs in a pyramid around the kindling, making sure to leave enough of a gap for airflow. If the firewood is taking a while to light, you can add more kindling underneath to keep the heat up," says Neil.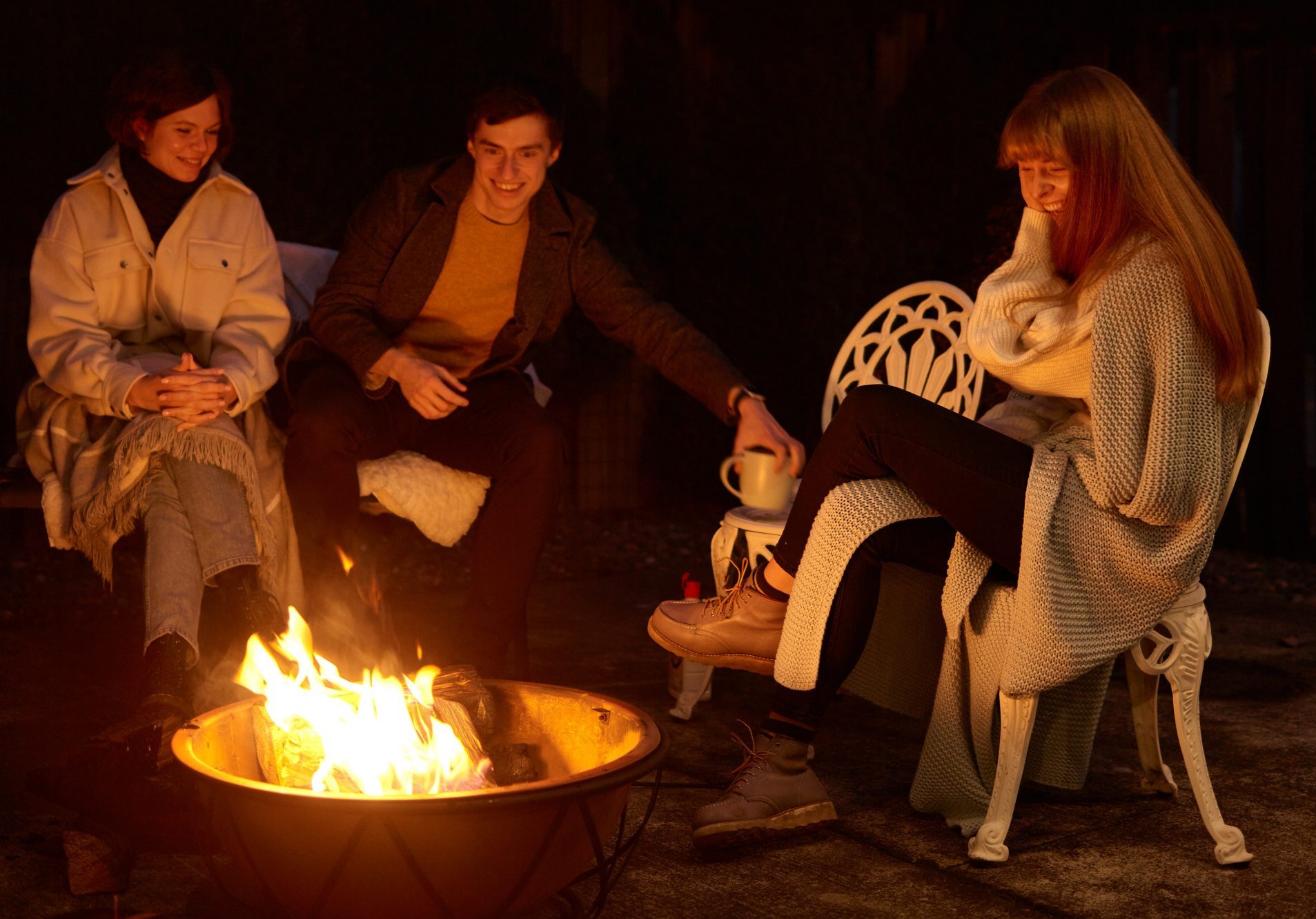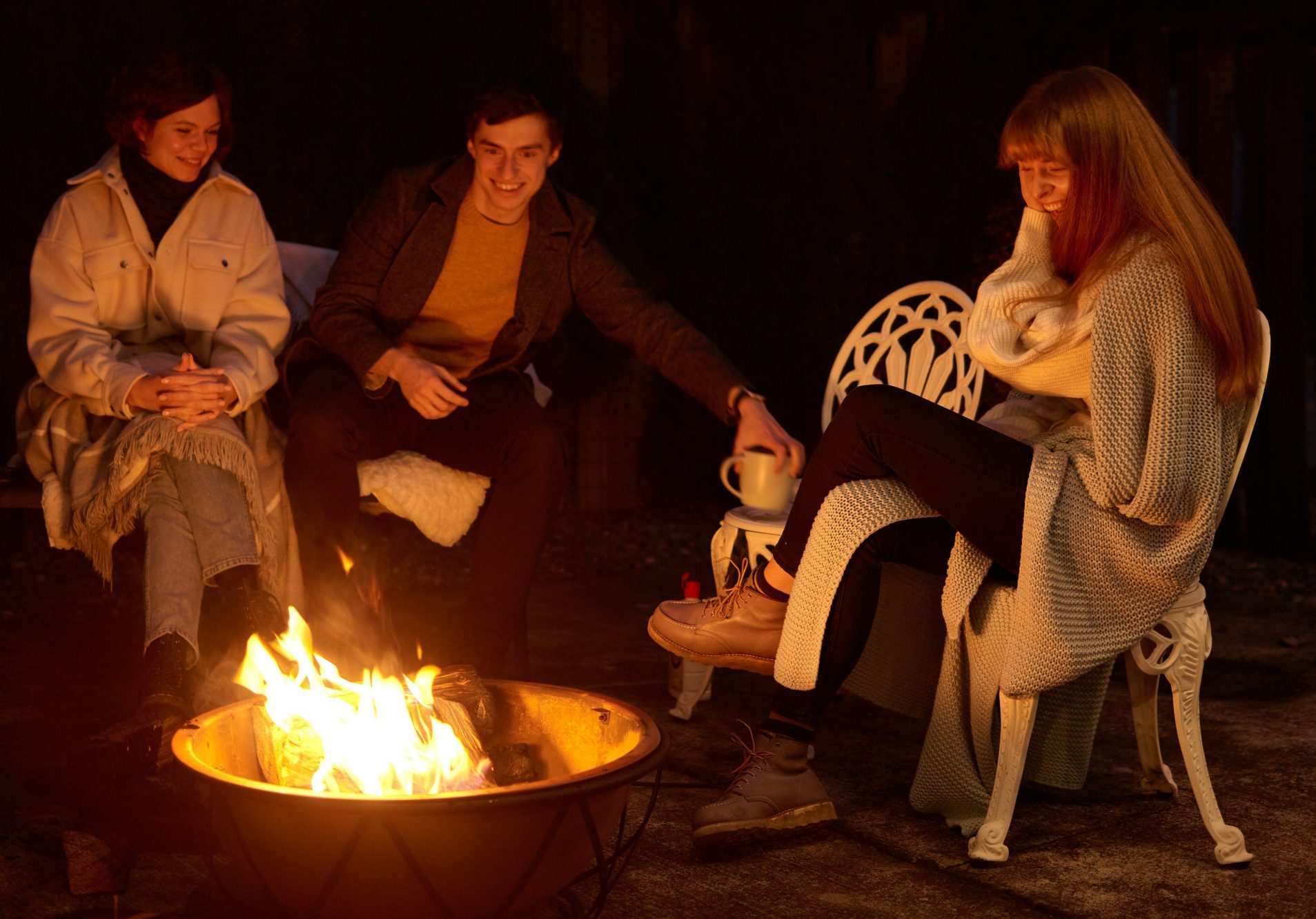 How to stop your firepit smoking out your garden
A burning firepit will always emit a bit of smoke, but it shouldn't get to the point where it's filling your garden. Neil says the main culprit of a smoky firepit tends to be the moisture in the wood you're using.
He says: "You should always use dry seasoned wood, ideally hardwood. Even better would be kiln-dried seasoned hardwood. But if you want to dry it yourself, chop it up and leave it somewhere like a shed for at least a year."
Other reasons for a smoky firepit, explains Neil, include putting anything that contains chemicals on the fire (such as packaging and cheap furniture); not removing debris from the previous fire; and not creating enough airflow when arranging your fire into the pyramid shape.