Here are five ways to make your home more comfortable in time for winter.
While glasshouses and rooms with floor-to-ceiling windows are light-filled living spaces when the sun is shining, they tend to get cold and unwelcoming when the temperature drops. Instead of neglecting this part of your home, there are effective yet inexpensive ways to transform a conservatory into a cosy space.
Add a decorative rug
As the weather turns, rugs are a great solution for adding warmth underfoot without the huge expense of installing heating, especially if you have tiled or wooden floors in your conservatory. They also have the added benefit of bringing the style of a room together. Choose a colourful, saturated rug to weigh down the wide-open feeling in a stark room.
Top tip: To prevent heat loss through walls while adding an extra stylish touch, consider a rug wall hanging.
We recommend: Curly Sheepskin Rug in Fossil, £70, from Rockett St George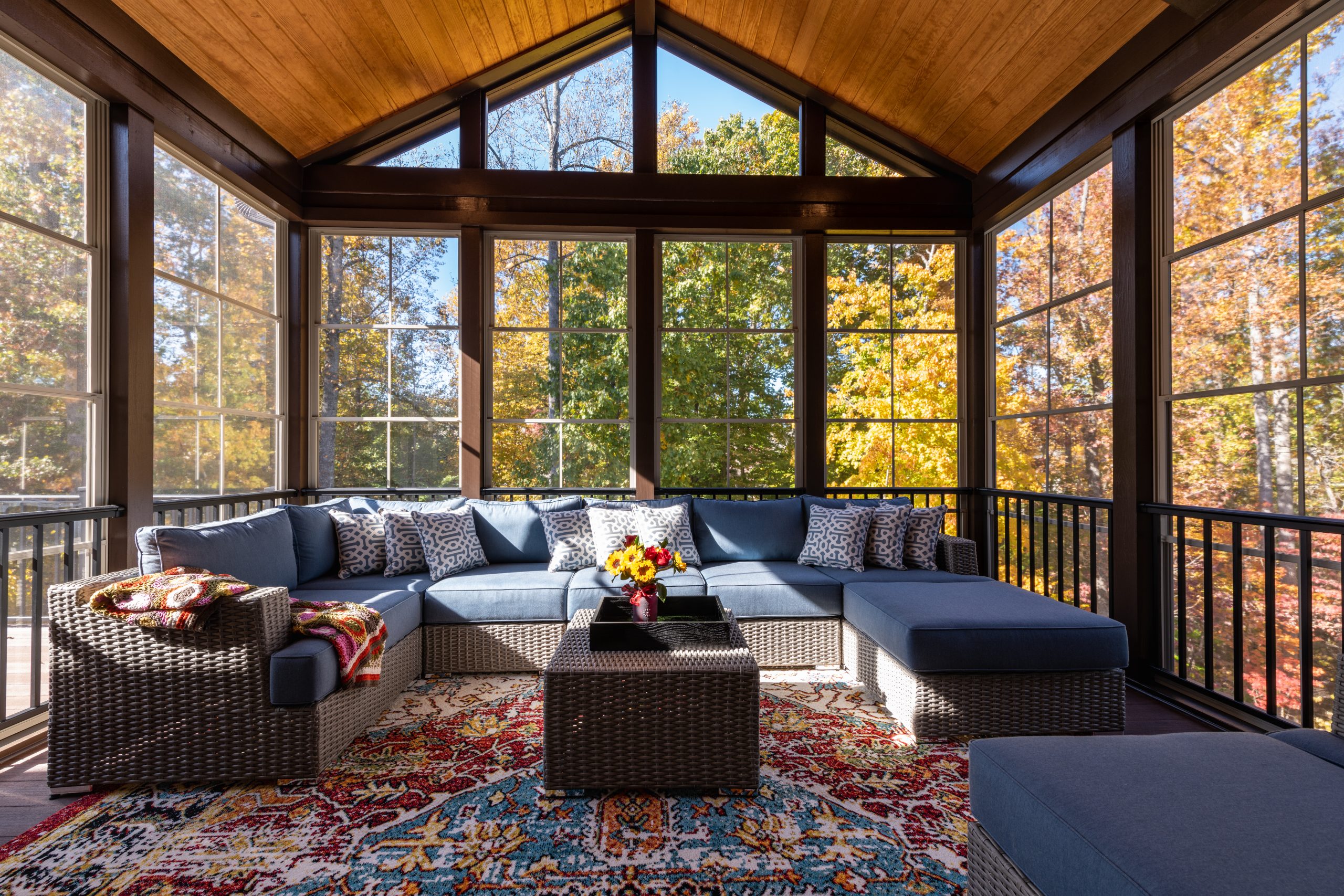 Experiment with textures
Up the comfort level by experimenting with different textures. "Simple accessory updates have the power to help your conservatory transition effortlessly from a sun trap to a cosy spot for rest," says Jane Rockett, co-founder of interiors company Rockett St George. "From layered rugs to sheepskins draped across armchairs and knitted throws, opting for a mix of textures helps turn the conservatory into a snug," adds Jane.
Top tip: Opt for warm, winter colours like deep green or rustic red.
We recommend: Yellow Paisley & Floral Stripes Quilt, £53.50, from Rockett St George
Keep cold air to a minimum with draught excluders
Given that most heat escapes through door and window frames, draught excluders are a simple yet cost-effective way to keep your home nice and warm. "Made-to-measure draught excluders ensure maximum protection from the cold, keeping you comfortable in your home," says Sally Frianu, founder of Scandalo al Sole, a London-based company specialising in weighted draft excluders. "The weighted interior also provides a dense, substantial barrier against the loss of heat."
Top tip: Choose draught excluders with hanging loops to allow them to be pulled with the door as you close it behind you.
We recommend: Made-to-measure Draught Stopper, £23.95, from Scandalo al Sole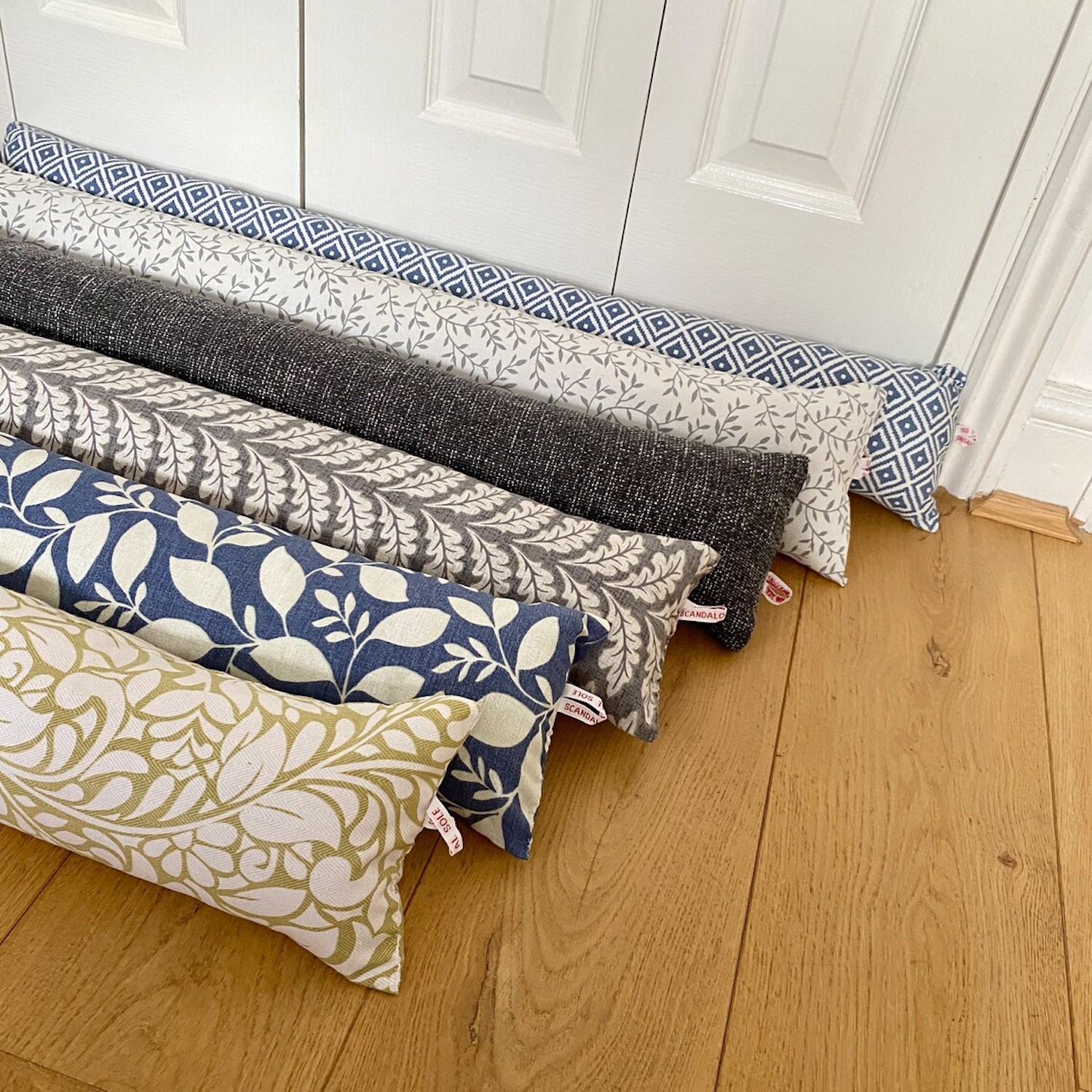 Use warm lighting
Lighting is key for creating atmosphere – not just in your conservatory – but anywhere in your home. As it starts to get darker earlier, harsh lighting can be abrasive, so opting for fairy lights, floor lamps or table lamps can create a more welcoming atmosphere. Lights with a dimmer option also work really well, especially if you're looking to create a cosy reading nook.
Top tip: Drape fairy lights or lanterns around plants and furniture for an atmospheric glow.
We recommend: Melrose Floor Lamp, £139, from M&S
Create a relaxed ambience with candles
"Candles are key to making your conservatory work for you across the seasons," says Jane. "In the winter months, there is something extra special about the romantic flicker of candlelight so I always ensure that I have plenty of tea lights and candles on display at this time of year. When lit, candles create a beautiful dancing flame that makes the space glow and introduces a warm and inviting atmosphere."
Top tip: Opt for subtle aromas and avoid scents as they may clash.
We recommend: Round Gold Leaf Candlestick Holder Wall Sconce, £40, from Rockett St George
Written by Emma Gibbins